SNR News Story
The story behind four Atlas of Nebraska maps
Released in fall 2017, the Atlas of Nebraska contains more than 340 maps and figures of geographic, social, political, economic, climatological, and historical Nebraska. Published in the style of the Atlas of the Great Plains, this volume seeks to give readers an idea of where the state has been and where it might go in the future.
The Atlas of Nebraska was produced by University of Nebraska's Center for Great Plains Studies and the School of Natural Resources. It is available through the University of Nebraska Press or through the Nebraska Maps and More Store.
Although all the maps have interesting background and details, the following four maps are intriguing snapshots from the book.
1. Ioway Map
In a region so vast and void of traditional geological visual markers, there has been a long history of mapmaking in the Great Plains. Native Americans were the area's first cartographers. This Ioway 1837 tribal migration map from chief Non-Chi-Ning-Ga shows the upper Mississippi and Missouri rivers drainage basins, including the Platte and Niobrara rivers in Nebraska. The map does not preserve geographical distances; instead, like the New York subway map, it accurately records the relationships among the places on the map.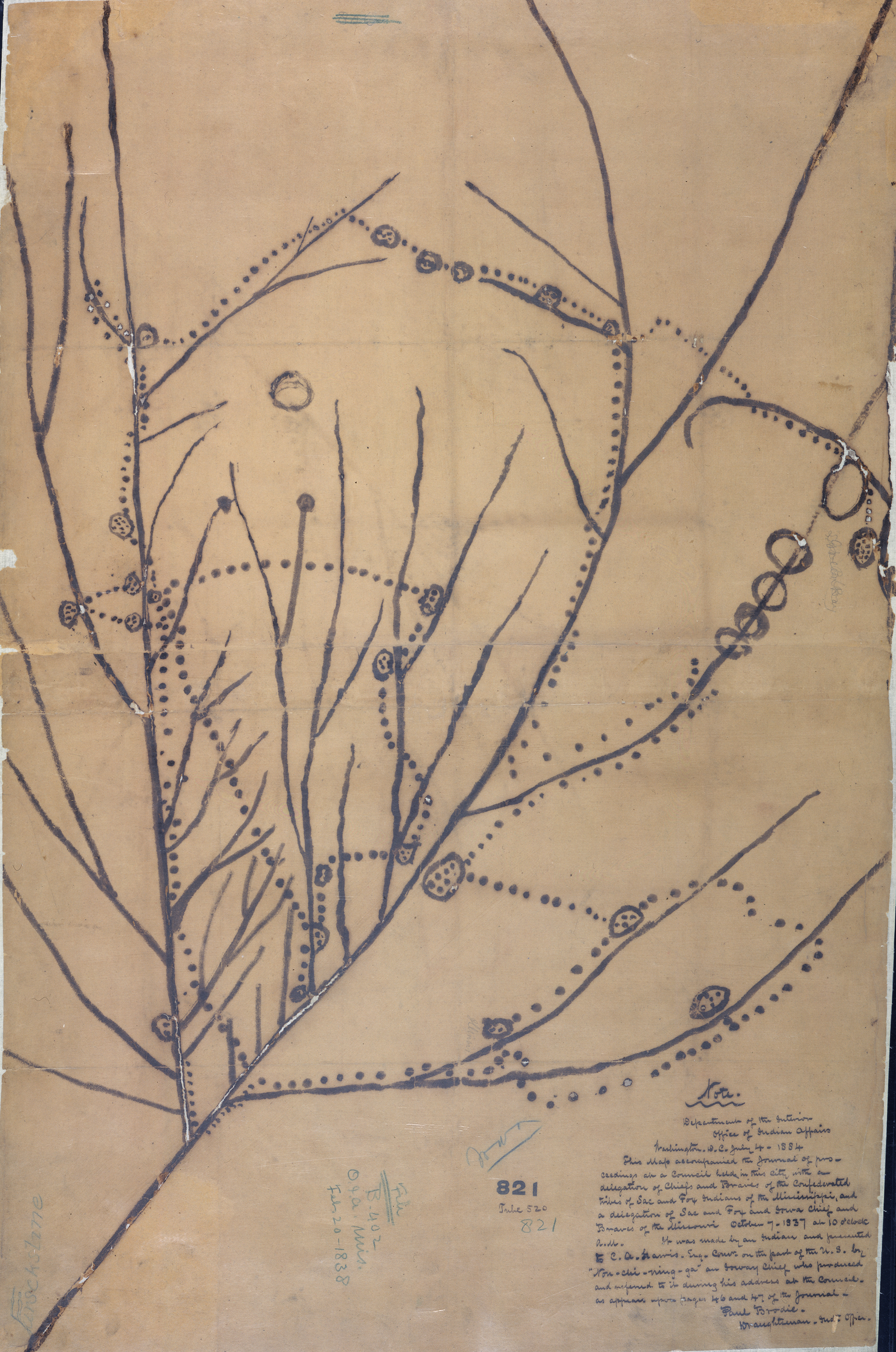 2. Land Transfers
This map, created by Russell Lang, of Craig, Nebraska, and redrawn for the Atlas, shows how land transferred from public to private and governmental entities. It displays how an unsettled Nebraska became settled through various acts, railroads, and Native American reservation allotments. It's through this map that we can see just how much of the state was settled by homesteaders (almost half of the state's land). These initial land transfers continue to color our landscape today.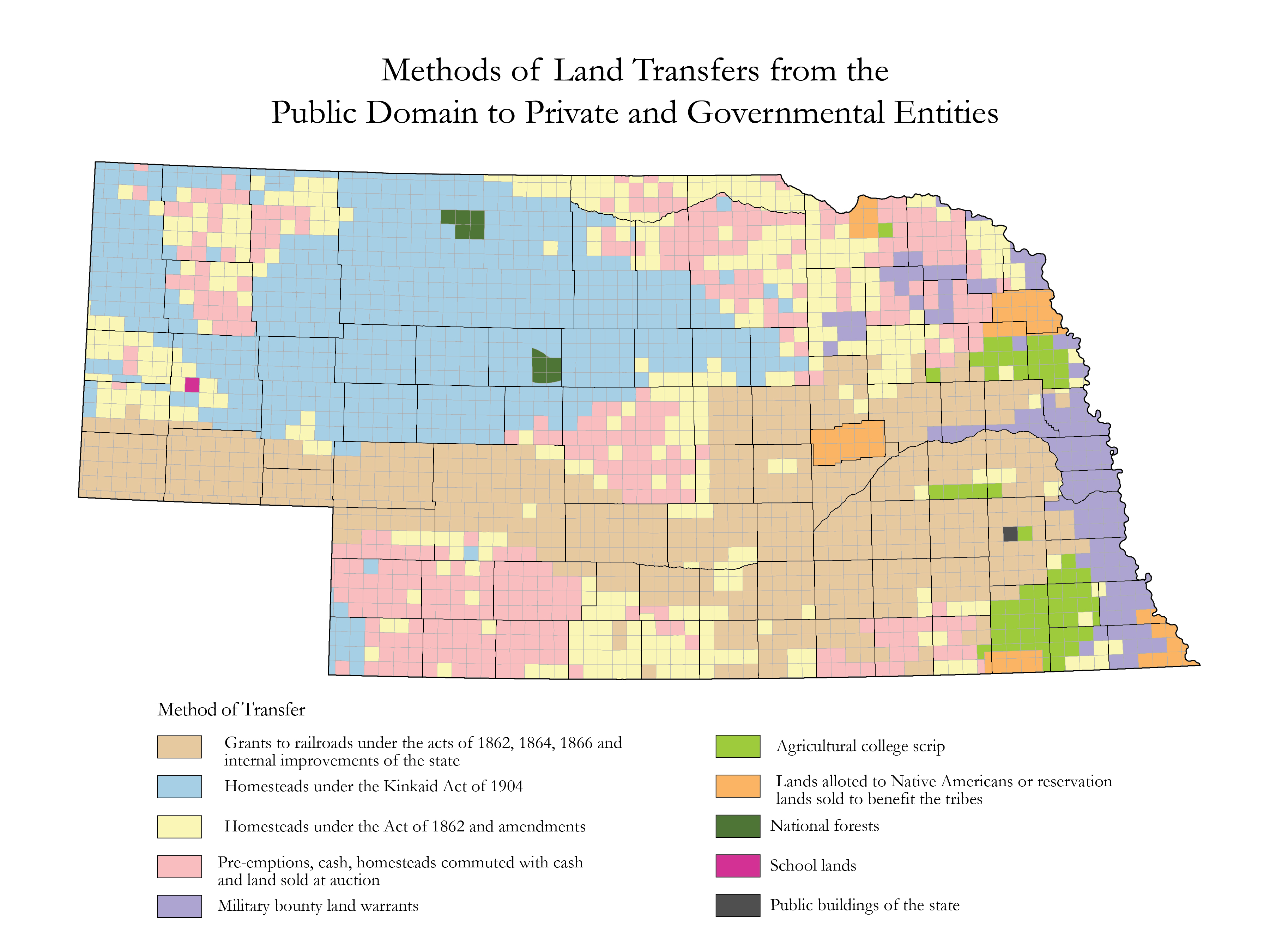 3. Tornadoes
Nebraska is in a region defined by its unruly, unpredictable weather. Tornadoes occur more frequently in the Great Plains, including Nebraska, than anywhere else in the world. On average, 42 tornadoes have occurred in Nebraska each year. These figures from the Atlas show the path, strength, intensity and density of tornados from 1950-2015.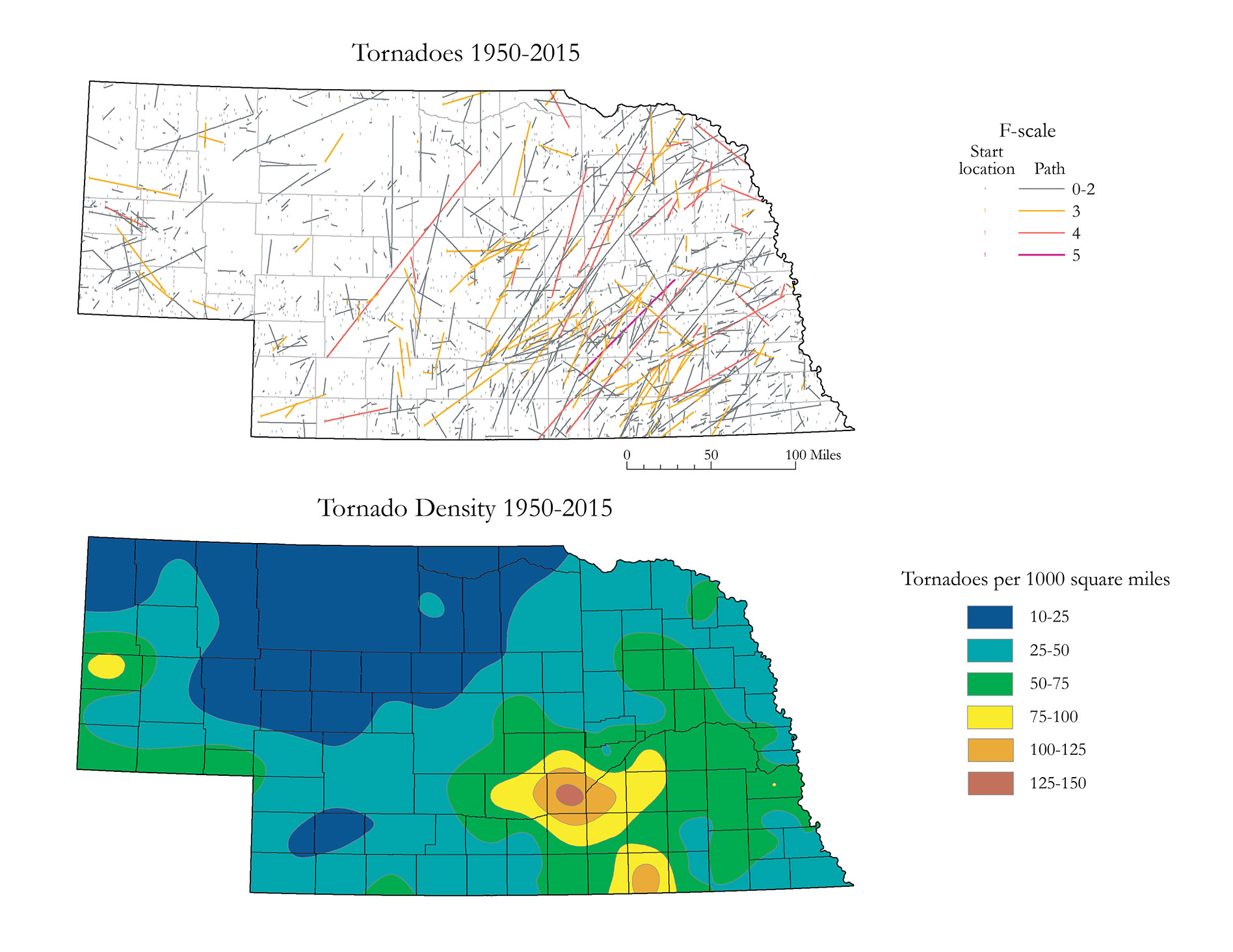 4. Bald Eagles
Populations of the bald eagle are a conservation success story. In 1991, bald eagles nested successfully in Nebraska for the first time in over a century after population declines from overhunting and use of the insecticide DDT. A little over 20 years later, the number of active bald eagle nests in the state surpassed 100. Note that most of the bald eagle nests are located along the state's major rivers: Fish are a major source of food for bald eagles.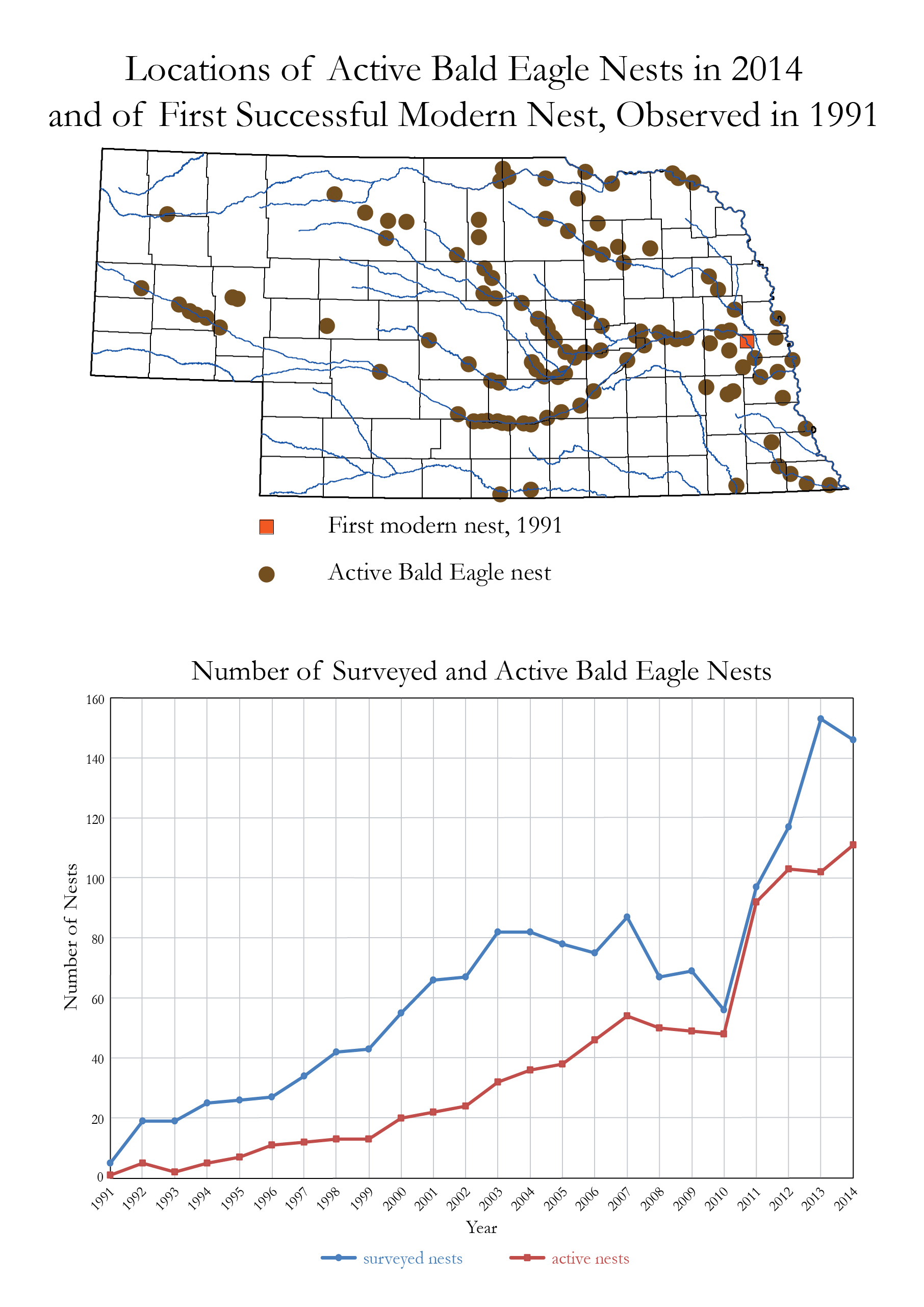 These maps are just a small sample of the wide-ranging, topical maps inside the Atlas. Other topics include agriculture, employment, voting records, population, religion, and much more. Support for the Atlas of Nebraska came from the University of Nebraska's Center for Great Plains Studies, the Institute of Agriculture and Natural Resources, and the School of Natural Resources.
— Katie Nieland, Center for Great Plain Studies