Applied Ecology Seminars - Fall 2012
Sex-specific activity in fish
Speaker: Casey Schoenebeck
Professor, Department of Biology, University of Nebraska-Kearney
Date: 8/24/2012
Time: 3:00:00 PM
Location: 163 Hardin Hall
A brief history of the introduction of cattle to the Great Plains
Speaker: John Carter
Senior Research Historian, Nebraska State Historical Society
Date: 8/31/2012
Time: 3:00:00 PM
Location: 163 Hardin Hall
Sound and tiger conservation
Speaker: Edward Walsh
Director, Developmental Auditory Physiology Laboratory, Boys Town National Research Hospital
Date: 9/14/2012
Time: 3:00:00 PM
Location: 163 Hardin Hall
The impacts of guppy introduction and resource manipulation on invertebrates in Trinidadian streams
Speaker: Tom Heatherly
PhD Graduate Student, School of Natural Resources | UNL
Date: 9/21/2012
Time: 3:00:00 PM
Location: 163 Hardin Hall
Speaker's Bio
Improving telemetry technology for wildlife studies
Speaker: M. Can Vuran
Assistant Professor, Computer Science and Engineering | UNL
Date: 9/28/2012
Time: 3:00:00 PM
Location: 163 Hardin Hall
Speaker's Bio
Rules of Engagement: the Spatiality of Judicial Review
Speaker: Melinda Harms Benson
Assistant Professor, Department of Geography University of New Mexico
Date: 10/5/2012
Time: 2:00:00 PM
Location: 901 Hardin Hall
Abstract
Legal geographers investigate dynamic relationships between spatial forms and social discourses and their corresponding productions of boundaries and control. This presentation introduces the emerging field of legal geography. It then uses this approach to examine what Benson refers to as "the rules of engagement": the operational tenets of litigation that create the space in which various actors—plaintiffs, defendants, judges and juries, expert witnesses, etc.—perform within the highly formalized legal arena that is the courtroom. Often described as "procedural" as opposed to "substantive" aspects of the law, these legal requirements tend to operate under a veil of neutrality. They are comprised of numerous requirements embedded within the legal system—ranging from jurisdictional limitations to burdens of proof—that reflect s number of cultural assumptions about power, privilege, and authority. Of particular interest for this presentation are the rules that govern the ability to challenge government conduct. They include not only statutory requirements such as the Administrative Procedure Act but also constitutional issues related to the "standing requirement" and various other rules regulating access to the courts. These rules determine not only when the government can be challenged in court but also the level of scrutiny brought to bear on state conduct. Benson examines why, for these reasons, the rules of engagement often play a dispositive role in environmental litigation.
Speaker's Bio
Melinda Harm Benson is an assistant professor in the Department of Geography and Environmental Studies at the University of New Mexico. Her research and teaching focus on environment and natural resource management challenges, with a particular emphasis on emerging trends in environmental governance including resilience thinking and adaptive management. Her work has been published in numerous journals including the Annals for the Association of American Geographers, Ecology and Society and Environment and Planning A. Prior to academic life, she worked first as a lobbyist and then as an attorney representing environmental organizations in the Intermountain West. She has a degree in law from the University of Idaho.
The Biology of American Burying Beetles and Tests to Determine the Most Effective Conservation Strategies
Speaker: Wyatt Hoback
Professor of Biology, University of Nebraska at Kearney
Date: 10/12/2012
Time: 3:00:00 PM
Location: 163 Hardin Hall
Abstract
Conservation measures are needed for the protection of endangered species, including the American burying beetle (Nicrophorus americanus Olivier), especially when habitat alteration is needed for human development. To mitigate the effects of habitat alteration, state and federal agencies implement protocols to minimize potential mortality risks. Two such methods are "trap and relocate" and "bait away". We conducted laboratory and field studies to discover beetle biology while not in traps and to test the effectiveness of these two methods of conservation for American burying beetles. Our results indicate that bait away does not work and increases the probability of mortality of American burying beetles. Trap and relocate may offer the best option for conservation although caution should be used in its implementation.
Speaker's Bio
I am a professor of Biology at the University of Nebraska at Kearney which I joined in 1999. I earned my Ph.D. from the Department of Entomology at the University of Nebraska-Lincoln, a MS in Biology from Southwest Missouri State University, and my undergraduate in Biology from Randolph-Macon College in Virginia. My research focuses on physiology and ecology that allows multiple closely-related species to co-exist. I have also been active in the field of Conservation Biology working on the federally endangered American burying beetle and the endemic plains topminnow and Platte River caddisfly. Through my career, I have received more than $2.7 million in grant funding and have published 90 papers in peer-reviewed journals.>
Expansion of tick distribution in North America, with particular reference to Lone Star ticks in Nebraska
Speaker: Roberto Cortinas
,
Date: 10/19/2012
Time: 3:00:00 PM
Location: 163 Hardin Hall
Whole lake research in Ohio
Speaker: Amy Burgin
Assistant Professor, School of Natural Resources |UNL
Date: 10/26/2012
Time: 3:00:00 PM
Location: 163 Hardin Hall
Speaker's Bio
Is there an "Ecological" Economics? Toward a metaeconomics approach
Speaker: Gary Lynne
Professor, Agricultural Economics | UNL
Date: 11/2/2012
Time: 3:00:00 PM
Location: 163 Hardin Hall
Speaker's Bio
Accounting for parametric uncertainty in Markov decision processes
Speaker: Adam Schapaugh
PhD Graduate Student, School of Natural Resources | UNL
Date: 11/9/2012
Time: 3:00:00 PM
Location: 163 Hardin Hall
Speaker's Bio
Long-term grassland plot research: results and potential
Speaker: Tom Bragg
Professor, Department of Biology | UNO
Date: 11/16/2012
Time: 3:00:00 PM
Location: 163 Hardin Hall
The Nebraska creel survey: why we stay up all night
Speaker: Christopher Chizinski
Post Doctorate, School of Natural Resources | UNL
Date: 11/30/2012
Time: 3:00:00 PM
Location: 163 Hardin Hall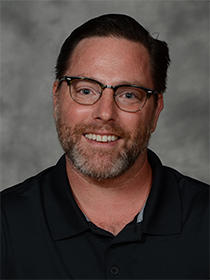 Speaker's Bio
Nebraska's Interior Least Terns and Piping Plovers in the Great Plains and beyond
Speaker: Mary Bomberger Brown
Research Assistant Professor and Coordinator, Tern and Plover Conservation Partnership, SNR | UNL
Date: 12/7/2012
Time: 3:00:00 PM
Location: 163 Hardin Hall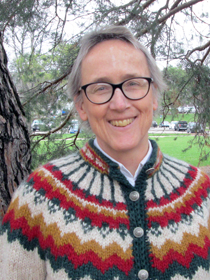 Speaker's Bio