SNR Research Series - Fall 2015
From Actors to Actions: How Emotions, Identity and Morals Shape Wildlife Stewardship
Speaker: Michelle Lute
interdisciplinary conservation scientist,
Date: 9/16/2015
Time: 3:30:00 PM
Location: Hardin Hall Auditorium (room 107)
Abstract
Despite increasing support for conservation globally, controversy over specific conservation policies persists among diverse stakeholders. Quantifying moral judgments of conservation can increase understanding about why people support or oppose policy, especially related to human-wildlife conflict. Cognitive and emotional judgments can underlay moral judgments, which may in turn influence behaviors and policy-making that impacts wildlife.
To date, moral judgments of human-wildlife conflict have mostly gone unconsidered and unmeasured by conservation social scientists. Thus, policy and programmatic efforts to reduce controversy are missing a key part of the equation. Lute will present results from her research aimed at filling this knowledge gap in relation to wolf management in Michigan. Greater understanding of the factors affecting human conflict over wildlife and influences on human behaviors can help foster cooperation among stakeholders and garner support for conservation in controversial policy contexts.
Speaker's Bio
Lute is interested in advancing knowledge about human-environment interactions to improve conservation efforts in myriad contexts. Her research interests are diverse yet united in a common pursuit of understanding ecological, moral and psychological dimensions of human behaviors that directly or indirectly affect wildlife.
The ultimate objective of Lute's work is to promote human-wildlife coexistence through effective participatory processes and evidence-based decision-making that takes a tripartite approach addressing ethics, science and practice. Her work has spanned issues from water to wolves and across the globe from Madagascar to Michigan. She started her career in habitat restoration as a lumberjack for the National Park Service and holds degrees from Valparaiso University, University of Notre Dame and Michigan State University. Lute lives wherever her work takes her with two equally adventurous dogs.
Using a Water Budget Analysis to Understand Surface Water and Groundwater Interaction
Speaker: Duane Woodward
district hydrologist, Central Platte NRD
Date: 10/14/2015
Time: 3:30:00 PM
Location: Hardin Hall Auditorium (room 107)
Speaker's Bio
Duane Woodward has been the district hydrologist at the Central Platte Natural Resources District (NRD) since 1992. He has worked with the Platte River Cooperative hydrology Study (COHYST) and other groundwater databases and regional groundwater models for the Platte River Area above Columbus, Nebraska. He is also involved with the Conjunctive Management Study, the Platte River Recovery Implementation Program and Water Action Plan.
Communicating Human Dimensions Findings to Non-technical Audiences: The Potential for Conflict Index
Speaker: Jerry Vaske
professor of human dimensions of natural resources, Colorado State University
Date: 10/28/2015
Time: 2:30:00 PM
Location: Hardin Hall Auditorium (room 107)
Abstract
A primary goal of human dimensions research is to provide information that can inform and improve decision-making. The Potential for Conflict Index (PCI) and associated graphical display were developed to facilitate understanding and applicability of human dimensions findings to managerial concerns and to non-technical audiences. The approach requires little statistical training to understand results, minimizes effort required to process information, and improves comprehension. This presentation will: (a) introduce the second generation of the PCI (PCI2), and (b) demonstrate how to calculate, graph and statistically compare PCI2 values.
Speaker's Bio
Vaske is a professor of the human dimensions of natural resources at Colorado State University in Fort Collins, Colorado. He completed both a bachelor's in sociology and psychology with an emphasis in statistics and a master's in sociology at the University of Wisconsin-Madison. He received a Ph.D. in social psychology from the University of Maryland.
His areas of specialty are quantitative analysis, human dimensions of wildlife and tourism-recreation. He is the editor of the journal Human Dimensions of Wildlife. Vaske received the Theodore and Franklin Roosevelt Award for Excellence from the National Recreation and Park Association in 2014, the CSU Warner College of Natural Resources Outstanding Teacher-Advisor Award in 2007, and was the CSU Warner College of Natural Resources Professor of the Year in 2003. He is the author of many books, book chapters and journal articles.
Attempting a Conservation '0 to 60': Sampling and Detection, Life History and Habitat Use, and Correlates of Widespread Extirpation in Bridle Shiner
Speaker: Jason Vokoun
associate professor and director, Wildlife and Fisheries Conservation Center, Department of Natural Resources and the Environment, University of Connecticut
Date: 11/4/2015
Time: 3:30:00 PM
Location: Hardin Hall Auditorium (room 107)
Abstract
Vokoun's research program sets out to fill information gaps and answer questions relevant to the conservation of fish populations and their habitats. Taxonomically, the research focus is broad and he works both with 'non-game' native fishes (often of conservation concern) and 'sportfish' species that are pursued by anglers. The common thread is an applied ecological approach that investigates how life histories, population dynamics, and habitat requirements interact within coupled human-natural ecosystems to provide relevant information to natural resource managers. He and his graduate students use a variety of research techniques, including resource selection and population modeling, population and conservation genetics, and at times otolith microchemistry and respirometry. And of course we measure a lot of fish! Adoption and use of new and improved sampling and analytical techniques has become a secondary theme in much of the research. He currently works with brook trout focusing on landscape-level population connectivity in warming watersheds, largemouth bass as indicators of recreational fishing-induced evolution, and bridle shiner conservation and (hopefully soon!) restoration.
Speaker's Bio
Vokoun graduated from the University of Nebraska in 1996 with a BS in Forestry, Fisheries and Wildlife and holds an MS and PhD from the University of Missouri in Fisheries and Wildlife Science. He arrived at the University of Connecticut in 2004 and offers courses in fisheries conservation, stream ecology, and conservation history and ethics.
Speaker: Anthony Schutz
associate professor of law, University of Nebraska-Lincoln College of Law
Date: 11/11/2015
Time: 3:30:00 PM
Location: Hardin Hall Auditorium (room 107)
Abstract
Schutz will provide an introduction to Nebraska water law. His talk will introduce the audience to the rules and standards that govern water use and help resolve conflicts among water users. In addition, he will discuss the institutions that administer water law and the procedural rules governing their operations.
Speaker's Bio
Schutz is a 2003 graduate of the College of Law and joined the faculty in 2006. During law school, he worked for Cline, Williams, Wright, Johnson, and Oldfather in Lincoln, Nebraska, and was the editor-in-chief of the Nebraska Law Review. After law school, Professor Schutz clerked for the Honorable C. Arlen Beam of the U.S. Court of Appeals for the Eighth Circuit until 2005. During the 2004-2005 academic year he also taught Legal Research and Writing at the College of Law as an adjunct instructor.
The Impact of Climate and Irrigation on Crop Yields
Speaker: Tara Troy
assistant professor of water resources engineering, Lehigh University
Date: 11/18/2015
Time: 3:30:00 PM
Location: Hardin Hall Auditorium (room 107)
Abstract
Climate variability and extremes are expected to increase due to climate change, which may have significant negative impacts for agricultural production. Previous work has primarily focused on the impact of mean growing season temperature and precipitation on rainfed crop yields, often at the field scale or through the use of a crop model.
Little work has focused on irrigated crop yields at larger spatial scales to understand the interplay between climate, cereal crop yields and irrigation as a buffer. This talk will quantify yield gains due to irrigation under climate variability across the western U.S., the impact of climate extremes on rainfed and irrigated yields, and the exposure of the major growing regions to climate extremes.
Speaker's Bio
Troy's research lies at the intersection of climate, water, and food, with a particular interest in understanding the role of climate variability on water supply and demand across a variety of scales. She joined Lehigh's faculty in the Department of Civil and Environmental Engineering in 2013. Prior to Lehigh, Troy was an associate research scientist for the Columbia Water Center at Columbia University, with projects about flood risk and water sustainability. She received her Ph.D. in 2010 from Princeton University, with her dissertation focused on quantifying the drivers and impacts of climate change on land surface hydrology over northern Eurasia during the past century.
A Species of Special Conservation Concern Occupying Anthropogenic Habits: Studies of Piping Plovers in the Great Plains
Speaker: Mary Bomberger Brown
research assistant professor and program coordinator, Tern and Plover Conservation Partnership
Date: 12/9/2015
Time: 3:30:00 PM
Location: Hardin Hall Auditorium (room 107)
Abstract
Because of their status under the United States Endangered Species Act, Piping Plovers (Charadrius melodus) are intensively managed across their range. Historically, they nested on expanses of sand adjacent to water with little human interference, however, they are now commonly nesting on human-impacted and anthropogenic landscapes.
In the Great Plains, these landscapes are privately-owned residential or industrial properties (aggregate mines), human recreational areas (reservoirs and public beaches) and natural or engineered sandbars. Using capture-recapture and PVA modeling, behavioral observations and interactive human surveys, we are coming to understand how these birds utilize anthropogenic landscapes. This information is used to understand how they, the landscapes, and the associated humans, can be best monitored, managed and protected to achieve the goal of species recovery and delisting.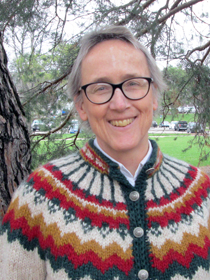 Speaker's Bio
Bomberger Brown joined the Tern and Plover Conservation Partnership as Program Coordinator in 2007. The Partnership, based in the School of Natural Resources, was established in 1999 as a cooperative endeavor by the University of Nebraska, the Nebraska Game and Parks Commission, the United States Fish and Wildlife Service, the aggregate mining industry, and the Nebraska Environmental Trust.