Unmanned Aircraft for Agriculture and Natural Resources
Speaker: Wayne Woldt, Ph.D., P.E.
Water Research Engineer, Associate Professor, School of Natural Resources, UNL
Date: 11/1/2017
Time: 3:30:00 PM
Location: Hardin Hall Auditorium (Room 107)
Abstract
There is an increasing level of interest in using unmanned aircraft to help with understanding and managing agricultural production operations and natural resource systems. This seminar will include a review of unmanned aircraft research and development toward early detection of moisture stress in cropping systems, as well as other current research projects that are underway in the Nebraska Unmanned Aircraft Innovation, Research and Education (NU-AIRE) laboratory. Specific areas of presentation emphasis will include: deployment and flight operations of unmanned aircraft systems (UAS), sensor system development, sensor integration, information management, review of flight rules, and flight safety.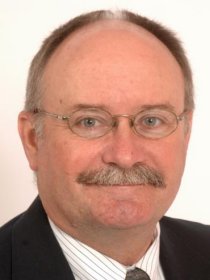 Wayne Woldt is an Extension Specialist at the University of Nebraska, in the Department of Biological Systems Engineering and the School of Natural Resources. He has been at UNL for 26 years, and has developed a research and extension program on the application of unmanned aircraft systems in agriculture and natural resources. He has established the Nebraska Unmanned Aircraft Innovation, Research and Education (NU-AIRE) lab to conduct research on aerial robotics and remote sensing. Wayne has been flying unmanned aircraft for the past 5 years, and obtained the first FAA issued Certificate of Authorization to fly unmanned aircraft in Nebraska. He has private pilot, remote pilot, glider pilot, and hot air balloon pilot certificates, and over 700 hours of total flight time.