Prairie Pines was founded in 1959 by Walt and Virginia Bagley, who recently donated the property to the University of Nebraska. This 145-acre property has been transformed from farmland to an area of diverse woodland and grassland habitats. Included in this property are 20 acres of woodland containing more than 200 species of woody plants, 10 acres of virgin prairie, and 30 acres of seeded prairie grasses and wildflowers. Also present are field windbreaks and waterways. A Christmas tree plantation encompasses 10 acres. Prairie Pines is an affiliate site of the Nebraska Statewide Arboretum. Research Prairie Pines is available for use in research. No projects other than development strategies currently exist for the site. Research proposals must be submitted for prior approval
Prairie Pines is located in northeast Lincoln, NE, at 3100 N. 112th St. Legal description: S 1/2 of fractional Section 7, T 10 N, R 8 E.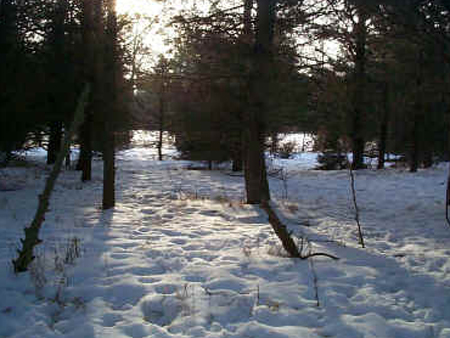 The purpose of Prairie Pines is to provide an environmental refuge, enhanced arboretum, and horticultural study area in northeast Lincoln, and eventually to integrate county extension services, community recreation, and wildlife research and education.
Institutional Affiliation
University of Nebraska-Lincoln, School of Natural Resources
Prairie Pines is currently undergoing plans for further development for use as a natural resources education center for the University of Nebraska and other educational institutions.
ALEC 393: Digital Imaging and Storytelling in Agriculture and Natural Resources used Prairie Pines as a site to develop a website to share the Pines Story.