Update your profile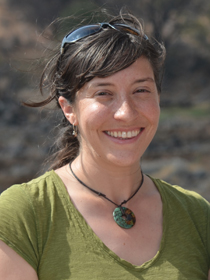 Contact Information
My Story
Publications & Presentations
Background
Interests
Grants
Advising
Courses Taught
Outreach
Title
One Health Coordinator
Address
406 South Hardin Hall
3310 Holdrege Street
Lincoln NE
68583-0974
Phone
402-472-8483
FAX
402-472-2946
E-mail
liz.vanwormer@unl.edu
In the United States and East Africa, my research, teaching, and outreach address diverse health issues at the interface of humans, animals (both domestic and wild), and the environment. As an epidemiologist, I integrate animal and human disease surveillance, molecular epidemiology, and spatial disease modeling methods to investigate zoonotic disease transmission. Using a One Health approach, I work with students, multi-disciplinary researchers, and non-academic stakeholders, linking diverse tools and perspectives to address complex health challenges.
VanWormer, E., Mlawa, J., Komba, E., Gustafson, C., Mrema, H., Dauer, J. (2018). Using art and story to explore how primary school students in rural Tanzania understand planetary health: a qualitative analysis. Lancet: Planetary Health, 2.
VanWormer, E., Carpernter, T., Singh, P., Shapiro, K., Wallender, W., Conrad, P., Largier, J., Mazet, J. 2016. Coastal development and precipitation drive pathogen flow from land to sea: evidence from a Toxoplasma gondii and felid host system. Scientific Reports, 6:e29252. Online
Gustafson, C., VanWormer, E., Kazwala, R., Makweta, A., Paul, G., Smith, W. A., Mazet, J. K. (2015). Educating pastoralists and extension officers on diverse livestock diseases in a changing environment in Tanzania. Pastoralism: Research, Policy and Practice, 5(1), 12.
Shapiro, K., Miller, M. A., Packham, A. E., Aguilar, B., Conrad, P. A., Vanwormer, E., Murray, M. J. (2015). Dual congenital transmission of Toxoplasma gondii and Sarcocystis neurona in a late-term aborted pup from a chronically infected southern sea otter (Enhydra lutris nereis). Parasitology(143), 276-288.
Shapiro, K., VanWormer, E., Aguilar, B., Conrad, P. A. 2015. Surveillance for Toxoplasma gondii in California mussels (Mytilus californianus) reveals transmission of atypical genotypes from land to sea. Environmental microbiology. 17(11): 4177-4188. Online
PhD - Univeresity of California-Davis, Epidemilology (2012)
DVM - Michigan State University, Veterinary Medicine (2005)
BS - Michigan State University, Zoology (2001)
Currently this page only displays grants that were awarded on 1/1/2009 to the present. If a grant was awarded prior to 1/1/2009 and is still active, it will not be displayed on this page.
Grant Title
Vidal Sharing in Tanzania (Additional Funding)
Starting Date
3/14/2018
Ending Date
5/31/2018
Funding Level
$11,959.00
Funding Source
UC-Davis
Grant Title
Evaluating Zoonotic Viral Sharing among Bats, Primates, and People at a High Risk Transmission Interface in Southern Tanzania (Additional Funding)
Starting Date
12/21/2016
Ending Date
7/31/2017
Funding Level
$51,901.00
Funding Source
University of California-Davis
Grant Title
Evaluating Zoonotic Viral Sharing among Bats, Primates, and People at a High Risk Transmission Interface in Southern Tanzania
Starting Date
4/1/2016
Ending Date
9/30/2016
Funding Level
$36,566.00
Funding Source
University of California-Davis
Grant Title
Viral Sharing in Tanzania
Starting Date
11/1/2015
Ending Date
3/31/2016
Funding Level
$30,472.00
Funding Source
University of California-Davis
Undergraduate Majors
Bachelor of Science in
Graduate Program(s)

Master of Science in Natural Resource Sciences


including specializations in