Update your profile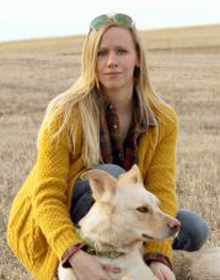 Contact Information
My Story
Publications & Presentations
Background
Interests
Grants
Advising
Courses Taught
Outreach
by appointment
n/a
2018 – Second Place, PhD Student Category, "Elevator Speech" Competition awarded by School of Natural Resources
2014 – Othmer Fellowship awarded by University of Nebraska - Lincoln
2014 – Graduate Assistantship in Research & Teaching (GART, 2014-2017) awarded by School of Natural Resources
Professional Organizations
My research interests blend multiple disciplines to examine broad evolutionary and ecological questions in relation to changing conditions (weather, climate, land use, etc.). I enjoy examining wildlife and rangeland ecology through varied lenses such as behavior, physiology, population dynamics, and spatial and temporal dynamics. I have worked with black-tailed prairie dogs, waterfowl, grassland songbirds, and a variety of other species, but my true passion is for galliformes. I hope to continue examining the interactions of physiology and behavior in the future, particularly related to carry-over effects on reproduction and survival.
Currently this page only displays grants that were awarded on 1/1/2009 to the present. If a grant was awarded prior to 1/1/2009 and is still active, it will not be displayed on this page.
There no Grants found for this selection.