Expertise Listing
The University of Nebraska-Lincoln School of Natural Resources Experts Guide connects you with our expert faculty who specialize in a wide range of research topics and interests. The guide is designed to help journalists create more credible and authoritative stories, and to help the general public find the ideal expert to answer any questions they may have related to natural resources.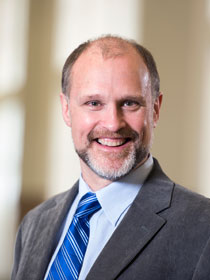 Dan is the Director of Laboratory Services in SNR. He is interested in water quality and aquatic chemistry.
David is a Historical Geographer, especially in the regional context of the Great Plains and in the dispossession of indigenous peoples and their more recent claims cases. He is also interested in the epistemology of Geography and History, especially the question: what can be known about the past?
Martha is the Director of the Nebraska State Climate Office and is the State Climatologist. Her research interests are in the areas of climate variability and change and climate impacts.