Leon Higley
Update your profile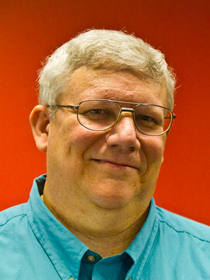 Contact Information
My Story
Publications & Presentations
Background
Interests
Grants
Advising
Courses Taught
Outreach
Title
Insect Ecologist
Address
127 Keim Hall
1825 North 38th Street
Lincoln NE
68583-0913
Phone
402-560-6684
FAX
402-486-3901
Cell
402-560-6684
E-mail
lhigley1@unl.edu
Vitae
Download file
e-mail or phone
n/a
Higley, L., Reinhard, K. 2016. Cleaning Puparia for Forensic Analysis. J Forensic Sci. 61:1356-8.
BA - Cornell University, Chemistry (1980)
MS - Iowa State University, Entomology (1984)
PhD - Iowa State University, Entomology/Crop Physiology (1988)
Professional Organizations
American Society of Agronomy

https://www.agronomy.org/

Entomological Society of America
Physiological ecology
Conservation biology
Forensic science
Insect ecology
Plant-Insect Interactions
Insect Pest Management
Ethics in Science
Entomology
Currently this page only displays grants that were awarded on 1/1/2009 to the present. If a grant was awarded prior to 1/1/2009 and is still active, it will not be displayed on this page.
Grant Title
Determining the Nutritional Requirements of Colonized and Genetic Profile of Colonized and Endemic Screwworms
Starting Date
9/1/2016
Ending Date
8/31/2019
Funding Level
$30,000.00
Funding Source
USDA - ARS
Grant Title
Effects of Compaction and Soil Moisture on American Burying Beetles
Starting Date
3/4/2015
Ending Date
12/31/2015
Funding Level
$33,372.00
Funding Source
Nebraska Department of Roads
Grant Title
Burying Beetle Occurrence Model
Starting Date
8/1/2014
Ending Date
12/31/2015
Funding Level
$74,148.00
Funding Source
Nebraska Department of Roads
Grant Title
Improving, Rearing and Reintroduction Procedures for the Salt Creek Tiger Beetle in Nebraska
Starting Date
7/1/2010

Principal Investigators
Leon Higley
Co-PIs
David Carter

Ending Date
12/31/2011
Funding Level
$25,500.00
Funding Source
Nebraska Game and Parks Commission
Grant Title
Developing Captive Rearing Capacity for the Salt Creek Tiger Beetle
Starting Date
7/1/2009
Ending Date
6/30/2011
Funding Level
$25,961.00
Funding Source
Nebraska Game and Parks Commission
Grant Title
Establishing Blow Fly Development
Starting Date
10/1/2010
Ending Date
9/30/2013
Funding Level
$483,323.00
Funding Source
US Department of Justice
Graduate Program(s)

Master of Science in Natural Resource Sciences


including specializations in

Doctor of Philosophy in Natural Resource Sciences


including specializations in
Courses Taught
Course Number
Course Title
Fall Even Years
Fall Odd Years
Spring Even Years
Spring Odd Years
Summer Session
Cross Listing
NRES 220
Principles of Ecology
X
X
BIOS/NRES 220
NRES 220
Principles of Ecology
X
X
X
X
BIOS/NRES 220
NRES 862
Conservation Biology
X
X
n/a
What I can speak about:
1. Murder and Maggots: Inside Stories of Forensic Science 2. The Uniquely Cool Biology of the Endangered Salt Creek Tiger Beetle 3. Scientific Ethics in the Trenches
When I am most available to speak:
Anytime
What target audiences I am most comfortable speaking to:
Middle/High School
College
OLLI - lifelong learning for adults 50 years and older)
General Public