Walt Schacht
Update your profile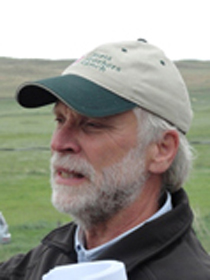 Contact Information
My Story
Publications & Presentations
Background
Interests
Grants
Advising
Courses Taught
Outreach
Title
Grassland Ecology and Management Degree Program Coordinator
Address
312 Keim Hall
1825 North 38th Street
Lincoln NE
68583-0915
Phone
402-472-0205
FAX
402-472-7904
E-mail
wschacht1@unl.edu
n/a
Msanne, J., Awada, T. N., Schacht, W., Drijber, R., Okalebo, J., Wedin, D. A., Brandle, J. R. 2017. Ecophysiological control of native invasive woody Juniperus virginiana to resource availability and stand characteristics in the semi-arid grasslands of the Nebraska Sandhills. Photosynthetica, 55: 219-230. Online
Dallmann, J. D., Raynor IV, E., Anderson, L. C., Powell, L. A., Schacht, W. 2016. iButton(c) Temperature Loggers Effectively Determine Prairie Grouse Nest Absences. Great Plains Research. 26:117-123. Online
Anderson, L., W. Schacht, L. A. Powell, J. Lusk, and W. Vodehnal. 2015. Greater Prairie-Chicken Brood Site Selection and Survival in the Nebraska Sandhills. Journal of Wildlife Management 79:559-569. Online
Giovanni, M. D., Powell, L. A., Schacht, W. 2015. Habitat selection and survival for western meadowlark fledglings in a contiguous prairie system. Wilson Journal of Ornithology 127: 200-211. Online
Sliwinski, M. L. A. Powell, N. Koper, M. Giovanni, W. Schacht. 2015. Research design considerations to ensure detection of all species in an avian community. Methods in Ecology and Evolution 7:456-462. Online
Giovanni, M. D., M. Post van der Burg, L. C. Anderson, L. A. Powell, W. H. Schacht, and A. J. Tyre. 2011. Estimating nest density when nest detectability is incomplete: variation in nest attendance and response to disturbance by adult Western Meadowlarks. Condor 113:223-232. Online
Perry, M.E.L., W.H. Schacht, G.A. Ruark, and J.R. Brandle (2009) Tree canopy effect on grass and grass/legume mixtures in eastern Nebraska. Agroforestry Systems 77:23-35
Awada, T., Perry, M.E.L., Schacht, W.H. 2003. Ecophysiological responses of the C3 Bromus inermis and the C4 Andropagon gerardii to various canopy levels of Fraxinus pennsylvanica. Canadian Journal of Plant Science. 83.
Awada, T., L.E. Moser, W.H. Schacht and P.E. Reece 2002. Stomatal variability of native warm-season grasses from the Nebraska Sandhills. Canadian Journal of Plant Science. 82:349-355 . Online
Grassland Ecosytems
Agriculture and Livestock
Insect Ecology
Resilience
Currently this page only displays grants that were awarded on 1/1/2009 to the present. If a grant was awarded prior to 1/1/2009 and is still active, it will not be displayed on this page.
Grant Title
Learning from the 2012 Niobrara Fire
Starting Date
6/5/2013
Ending Date
8/31/2015
Funding Level
$132,050.00
Funding Source
Nature Conservancy
Grant Title
Addressing Soil Property Issues
Starting Date
4/1/2014
Ending Date
9/30/2015
Funding Level
$86,034.00
Funding Source
Nebraska Department of Roads
Grant Title
Management of Private Grazing Lands in Nebraska: Do Differences in Ranch Management and Landowner Characteristics Affect Conservation Impacts
Starting Date
9/1/2013
Ending Date
8/31/2017
Funding Level
$174,289.00
Funding Source
Nebraska Game and Parks Commission
Grant Title
Improving Breeding Habitat for Greater-Prairie Chickens on Grazed Land in the Nebraska Sandhills (additional funding)
Starting Date
3/1/2010
Ending Date
12/31/2012
Funding Level
$15,000.00
Funding Source
Nebraska Game and Parks Commission
Grant Title
Greater Prairie-Chicken Habitat SWG
Starting Date
4/1/2010
Ending Date
12/31/2012
Funding Level
$64,646.00
Funding Source
Nebraska Game and Parks Commission
Undergraduate Majors
Bachelor of Science in

Fisheries & Wildlife
Grassland Ecology & Management

Graduate Program(s)

Master of Science in Natural Resource Sciences


including specializations in

Doctor of Philosophy in Natural Resource Sciences


including specializations in
Courses Taught
Course Number
Course Title
Fall Even Years
Fall Odd Years
Spring Even Years
Spring Odd Years
Summer Session
Cross Listing
NRES 245
Introduction to Grassland Ecology and Management
X
X
AGRO/NRES 245
NRES 438
Grassland Conservation: Planning and Management
X
X
n/a
NRES 838
Grassland Conservation: Planning and Management
X
X
n/a