Update your profile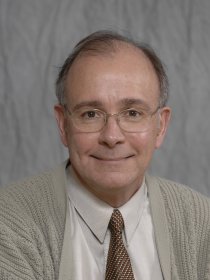 Contact Information
My Story
Publications & Presentations
Background
Expertise & Interests
Grants
Advising
Courses Taught
Outreach
Photos
Title
Xenobiotics/Environmental Chemist
Address
102C Kiesselbach Crop Research Laboratory
1870 North 37th Street
Lincoln NE
68583-0817
Phone
402-472-1533
FAX
402-472-7904
E-mail
pshea1@unl.edu
Vitae
Download file
I'm Pat Shea, professor of xenobiotic chemistry and toxicology at the UNL School of Natural Resources (SNR). I hold courtesy appointments in the UNL Department of Agronomy and Horticulture and the Department of Environmental, Agricultural and Occupational Health (EAOH) at the University of Nebraska Medical Center. My interests include protection and management of natural resources and ecosystems, ecological and environmental toxicology, chemicals in agricultural production systems, remediation and restoration of contaminated environments, and protection of public health.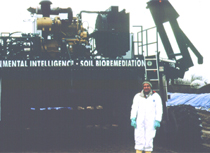 What are xenobiotics? Xenobiotics are biologically foreign substances that did not exist in nature before being synthesized by humans. These substances often become environmental contaminants. Our research encompasses adsorption-desorption, transformation, transport, bioavailability and toxicology of herbicides and other pesticides, munitions, pharmaceuticals, solvents and petroleum products, and heavy metals in water and soil. We've also conducted research in the remediation of contaminated water and soil, including abiotic and biotic treatment processes. In addition, we've been involved in the development of process-based models to assess landscape vulnerability to agrichemical leaching and runoff. Much of my research is interdisciplinary and involves collaborations with other faculty members.
I've taught, team-taught and assisted in courses concerning the fate and impacts of xenobiotics in soil, water and biota, a graduate seminar in environmental health, occupational health and toxicology, and a graduate writing seminar. I've advised or co-advised Ph.D. and M.S. students with majors in natural resource sciences, agronomy and toxicology, supervised postdoctoral associates, and hosted visiting scientists. I hold a partial extension appointment and contribute to outreach education programs.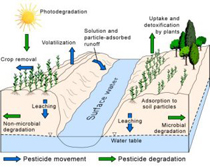 I've been at UNL since completing a Ph.D. in 1981 at North Carolina State University, with a focus on agricultural and environmental chemistry in soil-water-plant systems. I also have an M.S. in Plant Science (agricultural management systems) from the University of Connecticut and a B.S. in Biology (general and premedical) from Fordham University in New York City. In addition to my academic appointments, I'm a member of the intercampus Center for Environmental Health and Toxicology (CEHT) and an affiliate of the Nebraska Water Center, Center for Biotechnology, and the Environmental Engineering Program. I previously served as Associate Director and Research Coordinator for SNR, Vice Chair of the EAOH at UNMC, interim co-Director of the CEHT, and have served multiple terms as Senator and Secretary of the UNL Faculty Senate.
You, Y., Y. Shim, C-H. Cho, M-H. Ryu, P.J. Shea, S. Kamala-Kannan, and B-T. Oh. 2012. BTEX interactions during biodegradation by Pseudomonas putida YNS1 isolated from oil-contaminated soil. Journal of Basic Microbiology 52:1-6.
Velmurugan, P., H. Hur, V. Balachandar, S. Kamala-Kannan, K-J. Lee, S-M. Lee, J-C. Chae, P.J. Shea, and B-T. Oh. 2011. Monascus pigment production by solid-state fermentation with corn cob substrate. Journal of Bioscience and Bioengineering 112:590-594.
Wei, H-R., M.G. Rhoades, and P.J. Shea. 2011. Formation, adsorption, and stability of N-nitrosoatrazine in water and soil. Pages 3-19 In: It's All in the Water: Studies of Materials and Conditions in Fresh and Salt Water Bodies, M.A. Benvenuto, ed. American Chemical Society Symposium Series. Washington, DC: American Chemical Society.
Boparai, H.K., S.D. Comfort, T. Satapanajaru, J.E. Szecsody, P.R. Grossl, and P.J. Shea. 2010. Abiotic transformation of high explosives by freshly precipitated iron minerals in aqueous FeII solutions. Chemosphere 79:865-872.
Vasilyeva, G.K., E.R. Strijakova, S.N. Nicolaeva, A.T. Lebedev and P.J. Shea. 2010. Dynamics of PCB removal and detoxification in historically contaminated soils amended with activated carbon. Environmental Pollution 158:770-777.
Kolok, A.S., C.L. Beseler, X-H. Chen, and P.J. Shea. 2009. The watershed as a conceptual framework for the study of Environmental and human health. Environmental Health Insights. 3:1-10.
Langell, M.A., E.B. Kadossov, H.K. Boparai, and P.J. Shea. 2009. Surface composition of iron-containing aquifer sediment after treating with sodium dithionite. Journal of Surface and Interface Science 41:941-950.
Boparai, H.K., P.J. Shea, S.D. Comfort, and T.A. Machacek. 2008. Sequencing zerovalent iron treatment with carbon amendments to remediate agrichemical-contaminated soil. Water, Air and Soil Poll. 193:189-196.
Boparai, H.K., S.D. Comfort, P.J. Shea, and J.E. Szecsody. 2008. Evaluating in situ redox manipulation of a perched aquifer to remediate explosive-contaminated groundwater. Chemosphere 71:933-941.
Kim, J., M. Cho, J. Yoon, P.J. Shea, and B-T. Oh. 2007. Surficial disinfection of Escheriachia coli contaminated playground soil by UV irradiation. Environ. Geochem. Health 12:64-71.
Kim, J.S., P.J. Shea, J.E. Yang, and J-E. Kim. 2007. Halide salts accelerate degradation of high explosives by zerovalent iron. Environmental Pollution 147:634-641.
Onanong, S. S.D. Comfort, P.D. Burrow, and P.J. Shea. 2007. Using gas-phase molecular descriptors to predict dechlorination rates of chloroalkanes by zerovalent iron. Environ. Sci. Technol. 41:1200-1205.
Boparai, H.K., P.J. Shea, S.D. Comfort, and D.D. Snow. 2006. Dechlorinating chloroacetanilide herbicides by dithionite-treated aquifer sediment and surface soil. Environ. Sci. Technol. 40:3043-3049.
Onanong, S., P.D. Burrow, S.D. Comfort, and P.J. Shea. 2006. Electron capture detector response and dissociative electron attachment cross sections in chloroalkanes and chloroalkenes. J. Phys. Chem. A 110:4363-4368.
Tyess, D.L., P.J. Shea, and A.M. Parkhurst. 2006. Mineralization potential of atrazine and degradation intermediates from clustered characteristics in inoculated soils. J. Soil Sediment Contamination 15:87-102.
Vasilyeva, G.K., E.R. Strijakova, and P.J. Shea. 2006. Use of activated carbon for soil bioremediation, p. 309-322. In: I. Twardowska, H.E. Allen, M.M. Häggblom and S. Stefaniak (eds.), Soil and Water Pollution Monitoring: Protection and Remediation, NATO Sci. Ser. IV-Earth and Environ. Sci., Vol. 69. Springer Netherlands, Dordrecht.
Park, J., S.D. Comfort, P.J. Shea, and J.S. Kim. 2005. Increasing Fe0-mediated HMX destruction in highly contaminated soil with didecyldimethylammonium bromide surfactant. Environ. Sci. Technol. 39:9683-9688.
BS - Fordham University, Biology
MS - University of Connecticut, Plant Science
PhD - North Carolina State University, Agricultural and environmental chemistry in soil-water-plant systems (1981)
Agroecosystems - Services
Aquatic Ecosystems - Restoration
Ecotoxicology - Ecotoxicology
Geographic Information System (GIS) - Land Use/Land Cover
Geography - Physical Geography
Grassland Ecosystems - Restoration
Grassland Ecosystems - Services
Land Use/Land Cover - GIS
Landscape Ecology
Lawns and Landscape
Physical Geography - AAGeneral
Soils - Chemistry
Soils - Fate/Transport
Water - Pollution
Water - Toxicology
Wetland Ecosystems - Restoration
Areas of Interest (Keyword)
Adaptive management
Agriculture and Livestock - Irrigation
Agroecosystems - Water
Aquatic Ecosystems - Services
Aquatic Ecosystems - Water
Climate - Change
Climate - Impacts
Climate - Mitigation/Adaptation
Climate - Variability
Conservation - Human Behavior
Conservation - Water
Conservation - Wetland Ecosystems
Drinking Water - Groundwater
Drought - Water
Ecohydrology
Ecology - Water
Ecosystems - Managed Ecosystems
Ecosystems - Natural Ecosystems
Ecosystems - Nutrient Cycling
Ecosystems - Services
Ecosystems - Watersheds and
Education - AAGeneral
Education - Water
Environmental Engineering
Forest Ecosystems - Restoration
Forest Ecosystems - Services
Forest Ecosystems - Water
Freshwater - Conservation
Freshwater - Quality
Geographic Information System (GIS) - Cartography, mapping
Geographic Information System (GIS) - Hydrology
Geographic Information System (GIS) - Remote Sensing
Geographic Information System (GIS) - Water Resources
Geography - Human Geography
Geology - Hydrogeology
Geology - Mapping
Geology - Soils
Grassland Ecosystems - Water
Groundwater - Drinking Water
Groundwater - Hydrogeology
Groundwater - Remediation
Groundwater - Surface Water
Human Geography - AAGeneral
Humans and the Environment - Adaptive Management
Humans and the Environment - Beliefs/Values
Humans and the Environment - Conservation
Humans and the Environment - Environmental Education
Humans and the Environment - Human Geography
Hydrogeology - AAGeneral
Hydrogeology - Groundwater
Hydrology - AAGeneral
Hydrology - Ecohydrology
Hydrology - GIS
Hydrology - Watersheds
Land Use/Land Cover - Changes In
Mapping, Cartography
Nutrient Cycling
Plant Ecophysiology
Remote Sensing - GIS
Remote Sensing - Water Resources
Resilience - Riparian Ecosystems
Restoration - Groundwater Remediation
Riparian Ecosystems - Climate
Riparian Ecosystems - Resilience
Riparian Ecosystems - Restoration
Riparian Ecosystems - Water
Soils - Geology
Soils - Survey
Surface Water
Water - Agroecosystems
Water - Aquatic Ecosystems
Water - Chemistry
Water - Conservation
Water - Drought
Water - Ecology
Water - Education
Water - Forest Ecosystems
Water - Geographic Information System (GIS)
Water - Grassland Ecosystems
Water - Hydrogeology
Water - Management
Water - Public Health
Water - Quality
Water - Riparian Ecosystems
Water - Stormwater Runoff
Water - Wastewater
Water - Watersheds
Water - Wetland Ecosystems
Watersheds - AAGeneral
Watersheds - Ecosystems
Watersheds - Hydrology
Weather - Climate Change
Wetland Ecosystems - Conservation
Wetland Ecosystems - Water
Environmental chemistry and toxicology, Ecotoxicology, Xenobiotics, Agrichemicals, Environmental management, Environmental remediation and restoration
Currently this page only displays grants that were awarded on 1/1/2009 to the present. If a grant was awarded prior to 1/1/2009 and is still active, it will not be displayed on this page.
There no Grants found for this selection.
Graduate Program(s)
Master of Science with a Specialization in

Hydrologic Sciences
Soil Science

Doctor of Philosophy with a Specialization in

Hydrologic Sciences
Soil Science
Courses Taught in the Current Semester
Course Number
Course Title
Day
Time
Cross Listing
GEOG 484
Water Resources Seminar
W
0330-0420 P
AGRO/GEOG/GEOL/484/884; WATS 484
GEOG 884
Water Resources Seminar
W
0330-0420 P
AGRO/GEOG/GEOL/484/884; WATS 484
NRES 484
Water Resources Seminar
W
0330-0420 P
AGRO/GEOG/GEOL/484/884; WATS 484
NRES 884
Water Resources Seminar
W
0330-0420 P
AGRO/GEOG/GEOL/484/884; WATS 484
NRES 891
Seminar in Natural Resource Sciences
F
0330-0420 P
NRES 491
WATS 484
Water Resources Seminar
W
0330-0420 P
AGRO/GEOG/GEOL/484/884; WATS 484
Courses Taught
Course Number
Course Title
Fall Even Years
Fall Odd Years
Spring Even Years
Spring Odd Years
Summer Session
Cross Listing
GEOG 484
Water Resources Seminar
X
X
AGRO/GEOG/GEOL/484/884; WATS 484
GEOG 884
Water Resources Seminar
X
X
AGRO/GEOG/GEOL/484/884; WATS 484
NRES 484
Water Resources Seminar
X
X
AGRO/GEOG/GEOL/484/884; WATS 484
NRES 884
Water Resources Seminar
X
X
AGRO/GEOG/GEOL/484/884; WATS 484
NRES 920
Xenobiotics in the Environment
X
AGRO/ENTO/HORT/TOXI 920
WATS 484
Water Resources Seminar
X
X
AGRO/GEOG/GEOL/484/884; WATS 484