Mary Spalding
Update your profile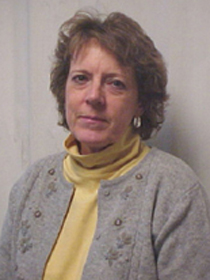 Contact Information
My Story
Publications & Presentations
Background
Interests
Grants
Advising
Courses Taught
Outreach
Title
Emeritus Research Chemist
Address
101 Hardin Hall
3310 Holdrege Street
Lincoln NE
68583-0961
Phone
402-472-3471
E-mail
mspalding1@unl.edu
n/a
Spalding, R.F., M.E. Burbach, M.E. Spalding, L. Parra-Vicary, and D.R. Alexander. 1994. Sprinkler Irrigation: A VOC Remediation Alternative. Technology: Journal of The Franklin Institute 331:231.241. Online
Spalding, M.A. 1990. An Investigation to Determine the Source of Elevated Nitrate Concentrations in the Ground Water of the North Platte River Valley West of Oshkosh. Completion Report for North Platte NRD. 1-23.
Water Quality
Non-Point Source Contamination
Natural Remediation
Volatile Organic Chemicals
Chemistry of regional groundwater systems
Environmental isotopes
Groundwater chemistry
Groundwater quality databases
Groundwater quality service
Isotope hydrology for environmental tracking
Natural Resources data
Pesticides
Spatial data
Drinking water
Currently this page only displays grants that were awarded on 1/1/2009 to the present. If a grant was awarded prior to 1/1/2009 and is still active, it will not be displayed on this page.
Grant Title
Groundwater Data Management (additional funding)
Starting Date
10/1/2001
Ending Date
9/30/2012
Funding Level
$68,756.00
Funding Source
Nebraska Department of Environmental Quality