Don Wilhite
Update your profile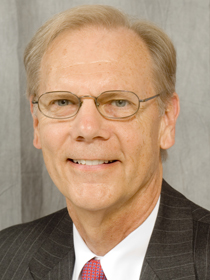 Contact Information
My Story
Publications & Presentations
Background
Interests
Grants
Advising
Courses Taught
Outreach
Title
Climatologist
Address
703 Hardin Hall
3310 Holdrege Street
Lincoln NE
68583-0987
Phone
402-472-4270
FAX
402-472-2946
E-mail
dwilhite2@unl.edu
Vitae
Download file
Hi, I'm Don Wilhite, professor emeritus of Applied Climate Science in the School of Natural Resources. I am the founding director of the International Drought Information Center in 1989 and the National Drought Mitigation Center (NDMC) in 1995. I served as director of the NDMC from 1995 until 2007, when I was appointed director of the School of Natural Resources. On August 1, 2012, I stepped down from the SNR's director's role to rejoin the faculty. I have been a faculty member at UNL since 1977. My principal areas of interest include drought monitoring, preparedness, mitigation and policy; climate change; climate impact assessment, and the development of climate-based decision support tools.
Throughout my career, I have worked with many federal and state agencies on climate and drought-related issues. I have also worked in many foreign countries and with numerous international organizations, including several agencies of the United Nations. Most of this work has been associated with the development and implementation of integrated drought management programs and risk-based drought preparedness strategies and policies.
I recently served as chair of the International Organizing Committee for the High-level Meeting on National Drought Policy. This meeting was held in Geneva, Switzerland, in March 2013. The principal sponsors of this international conference were the World Meteorological Organization, the U.N. Convention to Combat Desertification, and the U.N.'s Food and Agriculture Organization. The goal of this conference was to promote the adoption of national drought management policies in drought-prone countries. Several follow-on activities related to this meeting have been conducted, including six regional capacity building workshops on drought management and policy. These regional workshops have been held in Bucharest, Romania (July 2013) for Eastern European countries; Fortaleza, Brazil (December 2013) for Latin America and the Caribbean; Hanoi, Vietnam (May 2014) for Asia; Addis Ababa, Ethiopia (August 2014) for Eastern and Southern Africa; Cairo, Egypt (November 2014) for the Mid-East and North Africa; and Accra, Ghana (May 2015) for Central and West Africa. My role in each of these workshops was to assist with the organization, present the keynote address and facilitate discussion. I am also engaged in other international projects on drought mitigation and planning for several European drought-related projects.
I continue to chair the Management and Advisory Committees of the newly formed Integrated Drought Management Program (IDMP) launched by the World Meteorological Organization and the Global Water Partnership in 2013 (http://www.droughtmanagement.info/). I recently authored a handbook for the IDMP on Guidelines for National Drought Management Policy: A Template for Action, which is available on the IDMP website in all of the languages of the United Nations.
On campus, I recently co-chaired the organizing committee for the annual symposium of the Center for Great Plains Studies, Drought in the Life, Cultures, and Landscapes of the Great Plains. This very successful symposium was held on campus in April 2014. Along with other colleagues in SNR, we have prepared an Atlas of Nebraska which will be published in early 2017 by the University of Nebraska Press.
In September 2014, I was one of four authors that published a university report, Understanding and Assessing Climate Change: Implications for Nebraska. This report has attracted a great deal of attention across the state and has resulted in numerous initiatives on- and off-campus to identify adaptation and mitigation actions for specific sectors. In the fall 2015, I organized a series of eight sector-based roundtables with the goal of identifying adaptation and mitigation actions available within each sector. This series of 1-day roundtable events resulted in the a summary report in early 2016 (http://go.unl.edu/climatechange) that will hopefully lead to additional actions on climate change adaptation and mitigation for Nebraska.
I co-organized a workshop in the Implications of a Changing Arctic on the Water Resources and Agriculture of the Central U.S.in November 2015. This workshop was sponsored by NOAA, USDA and the University of Nebraska. The workshop is associated with the U.S. chairmanship of the Arctic Council which began in April 2015.
In 2005, I edited Drought and Water Crises: Science, Technology and Management Issues, published by CRC Press. I am currently working on a 2nd edition to that book with Roger Pulwarty of NOAA as my co-editor. I am also editing a book series by the same name that focuses on the complex interrelationships between drought, climate change, and water management.
Please continue to examine the SNR website and the programs of the faculty in the Applied Climate Science mission area. The field of applied climate science offers many opportunities for prospective undergraduate and graduate students. If you are interested in applied climate science, I encourage you to explore training opportunities with this program through direct contact with ACS faculty.
Dubrovsky, M., M. D. Svoboda, M. Trnka, M. J. Hayes, D. A. Wilhite, Z. Zalud, and P. Hlavinka. 2008. Application of relative drought indices in assessing climate change impacts on drought conditions in Czechia. Theoretical and Applied Climatology. DOI: 10.1007/s00704-008-0020-x.
Trnka, M., M. Dubrovsky, M. D. Svoboda, D. Semeradova, M. J. Hayes, Z. Zalud, and D. A. Wilhite. 2008. Developing a regional drought climatology for the Czech Republic. International Journal of Climatology. DOI: 10.1002/joc.1745.
Woudenberg, D. L., D. A. Wilhite, and M. J. Hayes. 2008. Perception of drought hazard and its sociological impacts in South-Central Nebraska. Great Plains Research, 18(1): 93-102.
Wilhite, D. A., M. D. Svoboda, and M. J. Hayes. 2007. Understanding the complex impacts of drought: a key to enhancing drought mitigation and preparedness. Journal of Water Resources Management, 21(5): 763-774.
Wu, H., M. D. Svoboda, M. J. Hayes, D. A. Wilhite, and F. Wen. 2007. Appropriate application of the Standardized Precipitation Index in arid locations and dry seasons. International Journal of Climatology, 27: 65-79.
Tadesse, T., D. Wilhite, M. Hayes, S. Harms, and S. Goddard. 2005. Discovering associations between climatic and oceanic parameters to monitor drought in Nebraska using data-mining techniques. Journal of Climate, 18(10): 1541-1550.
Wu, H., M. Hayes, D. Wilhite, and M. Svoboda. 2005. The effect of the length of record on the Standardized Precipitation Index calculation. International Journal of Climatology, 25: 505-520.
BS - Central Missouri State University, Geography (1967)
MS - Arizonia State University, Geography (1969)
PhD - University of Nebraska-Lincoln, Geography, Climate and Water Resources (1975)
2016 – Environmental Leadership Award awarded by Lincoln-Lancaster County (Nebraska)
1/26/2014 – Award of Merit awarded by Nebraska Chapter of Gamma Sigma Delta
– Fellow, Daugherty Water for Food Institute, University of Nebraska awarded by Daugherty Water for Food Institute, University of Nebraska
– Fellow, American Meteorological Society awarded by American Meteorological Society's Executive Council
Applied Climate and Spatial Science
Professional Organizations
American Geophysical Union
American Meteorological Society
American Water Resources Association
Drought, Mitigation
Planning, and Policy
Climate Assessment and Impacts
Climate Change
Human dimensions of natural resources
Currently this page only displays grants that were awarded on 1/1/2009 to the present. If a grant was awarded prior to 1/1/2009 and is still active, it will not be displayed on this page.
Grant Title
Implications of Climatic Changes in the Arctic on Agriculture and Water Management in the Great Plains and Midwest Regions of the U.S.: An Exploratory Workshop
Starting Date
6/1/2015
Ending Date
5/31/2016
Funding Level
$9,600.00
Funding Source
Agricultural Research Division Strategic Funds
Grant Title
University of Nebraska-Lincoln/Nebraska Department of Environmental Quality Liaison for Coordination of Water Quality Education Programming in Nebraska
Starting Date
4/1/2012

Principal Investigators
Elbert Dickey
Co-PIs
Don Wilhite

Ending Date
9/30/2012
Funding Level
$27,750.00
Funding Source
Nebraska Department of Environmental Quality