Elizabeth VanWormer
Update your profile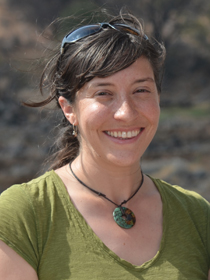 Contact Information
My Story
Publications & Presentations
Background
Interests
Grants
Advising
Courses Taught
Outreach
Title
One Health Coordinator
Address
406 Hardin Hall
3310 Holdrege Street
Lincoln NE
68583-0974
Phone
402-472-8483
FAX
402-472-2946
E-mail
liz.vanwormer@unl.edu
n/a
VanWormer, E., Carpernter, T., Singh, P., Shapiro, K., Wallender, W., Conrad, P., Largier, J., Mazet, J. 2016. Coastal development and precipitation drive pathogen flow from land to sea: evidence from a Toxoplasma gondii and felid host system. Scientific Reports, 6:e29252.
Shapiro, K., VanWormer, E., Aguilar, B., Conrad, P. A. 2015. Surveillance for Toxoplasma gondii in California mussels (Mytilus californianus) reveals transmission of atypical genotypes from land to sea. Environmental microbiology. 17(11): 4177-4188.
Currently this page only displays grants that were awarded on 1/1/2009 to the present. If a grant was awarded prior to 1/1/2009 and is still active, it will not be displayed on this page.
Grant Title
Evaluating Zoonotic Viral Sharing among Bats, Primates, and People at a High Risk Transmission Interface in Southern Tanzania (Additional Funding)
Starting Date
12/21/2016
Ending Date
7/31/2017
Funding Level
$51,901.00
Funding Source
University of California-Davis
Grant Title
Evaluating Zoonotic Viral Sharing among Bats, Primates, and People at a High Risk Transmission Interface in Southern Tanzania
Starting Date
4/1/2016
Ending Date
9/30/2016
Funding Level
$36,566.00
Funding Source
University of California-Davis
Grant Title
Viral Sharing in Tanzania
Starting Date
11/1/2015
Ending Date
3/31/2016
Funding Level
$30,472.00
Funding Source
University of California-Davis
| | |
| --- | --- |
| Undergraduate Majors | Bachelor of Science in |
| Graduate Program(s) | Master of Science in Natural Resource Sciences |