Update your profile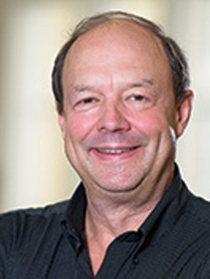 Contact Information
My Story
Publications & Presentations
Background
Interests
Grants
Advising
Courses Taught
Outreach
Title
Director of Research, Daugherty Water for Food Institute
Address
234 Whittier Research Center
2200 Vine Street
Lincoln NE
68583-0890
Phone
402-472-5145
E-mail
cneale2@unl.edu
n/a
Barker, J., Neale, C., Heeren, D., Suyker, A. (2018). Evaluation of a hybrid reflectance-based crop coefficient and energy balance evapotranspiration model for irrigation management. Transactions of the ASABE, 61(2), 533-548.
Campos, I., Neale, C., Arkebauer, T., Suyker, A., Goncalves, I. Z. (2018). Water productivity and crop yield: A simplified remote sensing driven operational approach. Agricultural and Forest Meteorology, 249, 501-511.
Barker, J., Franz, T., Heeren, D., Neale, C., Luck, J. (2017). Soil Water Content Monitoring for Irrigation Management: A Geostatistical Analysis. Agricultural water management. 188, 36-49. Online
Campos, I., Neale, C., Suyker, A., Arkebauer, T., Gonçalves, I. V. (2017). Reflectance-based crop coefficient redux: for operational evapotranspiration estimates in the age of high producing hybrid varieties. Agricultural Water Management, 187, 140-153. 26 Online
Currently this page only displays grants that were awarded on 1/1/2009 to the present. If a grant was awarded prior to 1/1/2009 and is still active, it will not be displayed on this page.
Grant Title
USAID MENAdrought
Starting Date
6/3/2019
Ending Date
9/30/2021
Funding Level
$1,222,118.00
Funding Source
IWMI
Grant Title
MENA Regional Drought Management
Starting Date
1/1/2016
Ending Date
3/31/2017
Funding Level
$1,025,440.00
Funding Source
ICBA