Bob Zink
Update your profile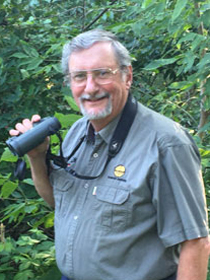 Contact Information
My Story
Publications & Presentations
Background
Interests
Grants
Advising
Courses Taught
Outreach
Title
Conservation Biologist / Animal Ecologist
Address
507 Hardin Hall
3310 Holdrege Street
Lincoln NE
68583-0995
Phone
612-590-4215
FAX
402-472-2946
E-mail
rzink2@unl.edu
Vitae
Download file
I am an avian evolutionary biologist. My interests include species concepts and speciation, phylogeography, molecular evolution, biogeography, the evolution of Darwin's finches, the evolution of migration, and conservation genetics.
species concepts and speciation
phylogeography
molecular evolution
biogeography
the evolution of Darwin's finches
the evolution of migration
conservation genetics
Currently this page only displays grants that were awarded on 1/1/2009 to the present. If a grant was awarded prior to 1/1/2009 and is still active, it will not be displayed on this page.
Grant Title
Nebraska Wildlife
Starting Date
9/1/2016
Ending Date
8/31/2018
Funding Level
$234,846.00
Funding Source
Nebraska Game and Parks Commission
Graduate Program(s)

Master of Science in Natural Resource Sciences

Doctor of Philosophy in Natural Resource Sciences