Rong Yu
Update your profile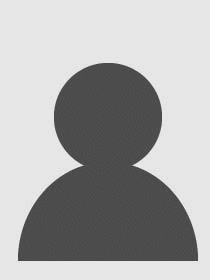 Contact Information
My Story
Publications & Presentations
Background
Interests
Grants
Advising
Courses Taught
Outreach
Title
Ecosystem Research Scientist
Address
321 Hardin Hall
3310 Holdrege Street
Lincoln NE
68583-0973
FAX
402-472-2946
E-mail
rong.yu@unl.edu
Vitae
Download file
n/a
Donnelly, A., Yu, R., Caffarra, A., Hanes, J., Liang, L., Desai, A. R., Liu, L., Schwartz, M. D. (2017). Interspecific and interannual variation in the duration of spring phenophases in a northern mixed forest. Agricultural and Forest Meteorology, 243, 55-67. Online
Donnelly, A., Yu, R., Geyer, H. (2016). Determining if Irish Winter Migrant Waterbirds are changig their duration of stay as tempertature warms. Biology and Envirnoment: Proceedings of the Royal Irish Academy. 116B(2).
Applied Climate and Spatial Science
Currently this page only displays grants that were awarded on 1/1/2009 to the present. If a grant was awarded prior to 1/1/2009 and is still active, it will not be displayed on this page.
There no Grants found for this selection.
Courses Taught
Course Number
Course Title
Fall Even Years
Fall Odd Years
Spring Even Years
Spring Odd Years
Summer Session
Cross Listing
NRES 312
Introduction to Geospatial Information Sciences
X
X
X
X
GEOG/NRES 312