Amanda Sorensen
Update your profile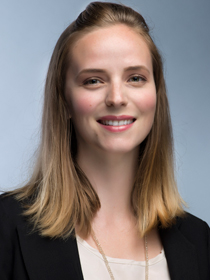 Contact Information
My Story
Publications & Presentations
Background
Interests
Grants
Advising
Courses Taught
Outreach
Title
Science Communication and Literacy Scientist
Address
504 Hardin Hall
3310 Holdrege Street
Lincoln NE
68583-0961
Phone
492-472-3471
FAX
402-472-2946
E-mail
asorensen8@unl.edu
Vitae
Download file
n/a
Sorensen, A., Coral, L., Dauer, J., Fontaine, T. J. (2018). Integrating authentic scientific research in a conservation course-based undergraduate research experience. Natural Sciences Education, 47(1), 1-10.
Jordan, R. C., Gray, S., Sorensen, A., Pasewark, S., Sinha, S., Hmelo-Silver, C. (2017). Modeling with a Conceptual Representation: It is Necessary? Does it Work? Frontiers in ICT: Digital Education. Online
Jordan, R. C., Sorensen, A., Ladeau, S. (2017). Citizen Science as a Tool for Mosquito Control. Journal of the American Mosquiro Control Association, 33(3), 241-245. Online
Sorensen, A., Jordan, R. C., LaDeau, S. (2017). Reframing Communication about Zika and Mosquitoes to Increase Disease Prevention Behavior. Cogent Environmental Science, 3(1). Online
Currently this page only displays grants that were awarded on 1/1/2009 to the present. If a grant was awarded prior to 1/1/2009 and is still active, it will not be displayed on this page.
There no Grants found for this selection.