Jessica Corman
Update your profile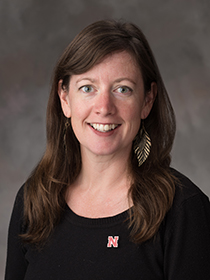 Contact Information
My Story
Publications & Presentations
Background
Interests
Grants
Advising
Courses Taught
Outreach
Title
Limnologist/Aquatic Ecologist
Address
503 Hardin Hall
3310 Holdrege Street
Lincoln NE
68583-0995
Phone
402-327-1220
FAX
402-472-2946
E-mail
jcorman3@unl.edu
Vitae
Download file
I study nature through the lens of chemistry. Elements make up all living and non-living material and how elements move through ecosystems can have profound implications for ecosystem structure and function. In my research, I combine techniques from biogeochemistry and ecosystem ecology to understand processes that influence elemental flows into and through ecosystems particular vulnerable to nutrient pollution: lakes and streams.
BS - Cornell University, Biological Sciences (2005)
BS - Cornell University, Science of Earth Systems (2005)
PhD - Arizona State University, Biology (2015)
Currently this page only displays grants that were awarded on 1/1/2009 to the present. If a grant was awarded prior to 1/1/2009 and is still active, it will not be displayed on this page.
There no Grants found for this selection.
Undergraduate Majors
Bachelor of Science in

Environmental Restoration Science
Environmental Studies
Water Science

Graduate Program(s)

Master of Science in Natural Resource Sciences


including specializations in

Doctor of Philosophy in Natural Resource Sciences


including specializations in
Courses Taught
Course Number
Course Title
Fall Even Years
Fall Odd Years
Spring Even Years
Spring Odd Years
Summer Session
Cross Listing
NRES 459
Limnology
X
BIOS/NRES/WATS 459/859