Update your profile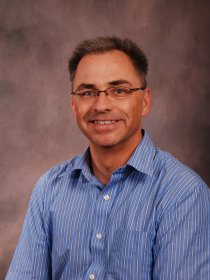 Contact Information
My Story
Publications & Presentations
Background
Expertise & Interests
Grants
Advising
Courses Taught
Outreach
Title
National Drought Mitigation Center, Director
Address
819 Hardin Hall
3310 Holdrege Street
Lincoln NE
68583-0988
Phone
402-472-4271
FAX
402-472-2946
E-mail
mhayes2@unl.edu
Vitae
Download file
Hi, I'm Mike Hayes. I am the Director of the National Drought Mitigation Center (NDMC) and an associate professor in the School of Natural Resources.
I arrived at UNL in 1995 as a Climate Impacts Specialist at the NDMC, and I became the Director in 2007. I have mainly been associated with the Applied Climate Science and Human Dimension program areas within SNR.
I teach one class, which is called Climate and Society. The objective of this class is for students to understand the effects of climate variability and extreme climate events on human activities and how human activities impact climate and natural resources management.
My main research interests are drought planning, impacts, vulnerability, and mitigation; precipitation indices; risk analyses; and remote sensing. The NDMC is involved in a variety of research projects related to these topics.
Another major component of my position deals with outreach to a wide variety of officials, decision makers, and policymakers at local, tribal, state, national, and international scales.
The NDMC gives numerous drought workshops around the country and the world. The objective of these workshops is to educate officials about the seriousness of drought and assist in reducing future drought impacts.
Brown, J. F., B. D. Wardlow, T. Tadesse, M. J. Hayes, and B. C. Reed. 2008. The Vegetation Drought Response Index (VegDRI): A new integrated approach for monitoring drought stress in vegetation. GIScience and Remote Sensing 45 (1):16-46.
Dubrovsky, M., M. D. Svoboda, M. Trnka, M. J. Hayes, D. A. Wilhite, Z. Zalud, and P. Hlavinka. 2008. Application of relative drought indices in assessing climate change impacts on drought conditions in Czechia. Theoretical and Applied Climatology. DOI: 10.1007/s00704-008-0020-x.
Trnka, M., M. Dubrovsky, M. D. Svoboda, D. Semeradova, M. J. Hayes, Z. Zalud, and D. A. Wilhite. 2008. Developing a regional drought climatology for the Czech Republic. International Journal of Climatology. DOI: 10.1002/joc.1745.
Wilhelmi, O. V, M. J. Hayes, and D. S. K. Thomas, 2008. Managing drought in mountain resort communities: Colorado's experiences. Disaster Prevention and Management. 15(5):672-680.
Woudenberg, D. L., D. A. Wilhite, and M. J. Hayes. 2008. Perception of drought hazard and its sociological impacts in South-Central Nebraska. Great Plains Research, 18(1): 93-102.
Knutson, C. L., M. J. Hayes, and M. D. Svoboda. 2007. Case study of tribal drought planning: the Hualapai Tribe. Natural Hazards Review, 8(4): 125-131.
Wilhite, D. A., M. D. Svoboda, and M. J. Hayes. 2007. Understanding the complex impacts of drought: a key to enhancing drought mitigation and preparedness. Journal of Water Resources Management, 21(5): 763-774.
Wu, H., M. D. Svoboda, M. J. Hayes, D. A. Wilhite, and F. Wen. 2007. Appropriate application of the Standardized Precipitation Index in arid locations and dry seasons. International Journal of Climatology, 27: 65-79.
Tadesse, T., D. Wilhite, M. Hayes, S. Harms, and S. Goddard. 2005. Discovering associations between climatic and oceanic parameters to monitor drought in Nebraska using data-mining techniques. Journal of Climate, 18(10): 1541-1550.
Wu, H., M. Hayes, D. Wilhite, and M. Svoboda. 2005. The effect of the length of record on the Standardized Precipitation Index calculation. International Journal of Climatology, 25: 505-520.
BS - University of Wisconsin-Madison, Meteorology (1986)
MS - University of Missouri-Columbia, Atmospheric Sciences (1989)
PhD - University of Missouri-Columbia, Atmospheric Sciences (1994)
1/17/2013 – Omtvedt Innovation Award awarded by UNL-IANR
Precipitation Indexes, Drought Mitigation, Drought Impacts, Vulnerability Applications, Risk Analyses, Remote Sensing Applications, Drought
Keyword
Expert Level

10 - Top Expert
1 - Mild Interest

10

10

9

6
Select a keyword and see other SNR faculty and staff with this interest or expertise.
Currently this page only displays grants that were awarded on 1/1/2009 to the present. If a grant was awarded prior to 1/1/2009 and is still active, it will not be displayed on this page.
Grant Title
The Quick Drought Response Index (QuickDRI): An Integrated Approach to Maximizing the Use of NASA Data Sets for Rapid Response Drought Monitoring (additional funding)
Starting Date
8/15/2014
Ending Date
8/13/2016
Funding Level
$124,225.00
Funding Source
National Aeronautics and Space Administration
Grant Title
Seasonal Prediction of Hydro-Climatic Extremes in the Greater Horn of Africa under Evolving Climate Conditions to Support Adaptation Strategies (additional funds)
Starting Date
1/14/2014
Ending Date
1/13/2017
Funding Level
$343,462.00
Funding Source
National Space and Aeronautics Administration
Grant Title
Drought Risk Management for the United States
Starting Date
9/1/2014
Ending Date
8/31/2015
Funding Level
$693,696.00
Funding Source
University of Oklahoma (National Oceanic and Atmospheric Administration)
Grant Title
Improving US Drought Monitoring - Integrating Soil Moisture Data and Developing a Drought Blends Portal
Starting Date
10/1/2014
Ending Date
10/30/2015
Funding Level
$150,000.00
Funding Source
U.S. Department of Agriculture
Grant Title
Drinking Water Utilities
Starting Date
9/25/2014
Ending Date
6/15/2015
Funding Level
$17,072.00
Funding Source
Cadmus Group, Inc.
Grant Title
Tech Assist on Drought Preparedness
Starting Date
7/1/2014
Ending Date
6/30/2015
Funding Level
$25,000.00
Funding Source
World Bank Group
Grant Title
Improving U.S. Drought Monitoring
Starting Date
7/16/2014
Ending Date
7/15/2015
Funding Level
$240,000.00
Funding Source
Department of Agriculture
Grant Title
Predicting Climate Extreme GHA
Starting Date
11/1/2013
Ending Date
10/31/2016
Funding Level
$987,767.00
Funding Source
National Aeronautics and Space Administration
Grant Title
Tech Assist on Drought Preparedness
Starting Date
10/3/2013
Ending Date
6/30/2014
Funding Level
$40,000.00
Funding Source
World Bank Group - IBRD
Grant Title
NDMC Drought Information Services for Agriculture
Starting Date
9/27/2013
Ending Date
9/26/2014
Funding Level
$200,000.00
Funding Source
Department of Agriculture
Grant Title
Drought Information Service
Starting Date
10/1/2013
Ending Date
9/30/2014
Funding Level
$739,809.00
Funding Source
US Department of Commerce - National Oceanic and Atmospheric Administration
Grant Title
Rapid Response Drought Monitoring (additional funding)
Starting Date
8/14/2012
Ending Date
8/13/2016
Funding Level
$324,564.00
Funding Source
National Aeronautics and Space Administration
Grant Title
National Drought Mitigation Center Drought Risk Atlas
Starting Date
8/1/2012
Ending Date
7/31/2014
Funding Level
$127,186.00
Funding Source
National Oceanic and Atmospheric Administration
Grant Title
Rapid Response Drought Monitoring
Starting Date
8/14/2012
Ending Date
8/13/2013
Funding Level
$121,082.00
Funding Source
National Aeronautics and Space Administration
Grant Title
Global Drought Info Workshop
Starting Date
5/7/2012
Ending Date
5/6/2013
Funding Level
$29,343.00
Funding Source
National Aeronautics and Space Administration
Grant Title
NOAA High Plains Regional Climate Center
Starting Date
12/31/2011
Ending Date
3/31/2013
Funding Level
$829,888.00
Funding Source
National Oceanic and Atmospheric Administration
Grant Title
Transition of an Interactive Drought Management Database
Starting Date
9/1/2011
Ending Date
8/31/2013
Funding Level
$203,861.00
Funding Source
US Department of Commerce - National Oceanic and Atmospheric Administration
Grant Title
Drought Monitor
Starting Date
10/1/2010
Ending Date
9/30/2013
Funding Level
$558,401.00
Funding Source
Agriculture and Food Research Initiative/National Institute of Food and Agriculture
Grant Title
Development of a Pilot Drought Information System for National Drought Disaster Reduction (additional funding)
Starting Date
10/1/2008

Principal Investigators
Mike Hayes
Co-PIs
Ryu, Jae

Ending Date
9/30/2010
Funding Level
$17,040.00
Funding Source
Kongju National University
Grant Title
Drought Information System
Starting Date
7/1/2010

Principal Investigators
Mike Hayes
Co-PIs
Ryu, Jae

Ending Date
6/30/2011
Funding Level
$13,175.00
Funding Source
Kongju National University
Grant Title
Drought Mitigation, Nebraska Project
Starting Date
7/15/2009
Ending Date
7/14/2010
Funding Level
$437,243.00
Funding Source
US Department of Agriculture - CSREES
Grant Title
Development of a Pilot Drought Information System for National Drought Disaster Reduction
Starting Date
8/1/2008

Principal Investigators
Ryu, Jae
Co-PIs
Mike Hayes

Ending Date
5/31/2011
Funding Level
$70,000.00
Funding Source
Kongju National University
Graduate Program(s)

Master of Science in Natural Resource Sciences


including specializations in

Climate Assessment & Impacts
Human Dimensions

Doctor of Philosophy in Natural Resource Sciences


including specializations in

Climate Assessment & Impacts
Human Dimensions
Courses Taught
Course Number
Course Title
Fall Even Years
Fall Odd Years
Spring Even Years
Spring Odd Years
Summer Session
Cross Listing
GEOG 450
Climate and Society
X
AGRO/GEOG/METR 450/850, NRES 452/852
GEOG 850
Climate and Society
X
AGRO/GEOG/METR 450/850, NRES 452/852
NRES 452
Climate and Society
X
X
AGRO/GEOG/METR 450/850, NRES 452/852
NRES 852
Climate and Society
X
AGRO/GEOG/METR 450/850, NRES 452/852