Update your profile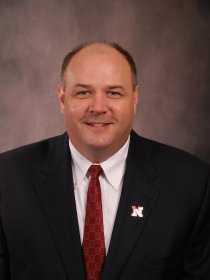 Contact Information
My Story
Publications & Presentations
Background
Expertise & Interests
Grants
Advising
Courses Taught
Outreach
Title
Climatologist
Address
815 Hardin Hall
3310 Holdrege Street
Lincoln NE
68583-0988
Phone
402-472-8238
FAX
402-472-2946
E-mail
msvoboda2@unl.edu
Vitae
Download file
Mark Svoboda, climatologist, is the Monitoring Program Area Leader for the National Drought Mitigation Center, which is based in the School of Natural Resources. He has been with the NDMC since it was established in 1995, and has been one of the U.S. Drought Monitor authors since it was established in 1999. Svoboda serves on the National Integrated Drought Information System (NIDIS) Implementation Team and co-chairs the NIDIS Portal Development Team. As of January 2010, Svoboda was serving on the American Meteorological Society's Applied Climate Committee for a three-year term and is helping lead the effort on updating AMS's Statement on Drought.
Before joining the NDMC in June 1995, Svoboda worked for two years with the Midwest National Technical Center of the USDA-Soil Conservation Service in Lincoln as a GIS/Climate Specialist. He served as regional coordinator for the center's Global Positioning Systems program, and worked extensively on agro-climatic modeling.
Education
M.A. in 1992 in geography with remote sensing, climatology, and GIS specialization from the University of Nebraska-Lincoln. Thesis examined the relationships between AVHRR satellite imagery and vegetative response to rainfall, using the normalized difference vegetation index.
B.S. in 1989 in geography with a specialization in climatology and a minor in meteorology-climatology.
Climatology, Drought, Water management, Impacts, Drought Early Warning Information Systems, Drought Monitoring
Currently this page only displays grants that were awarded on 1/1/2009 to the present. If a grant was awarded prior to 1/1/2009 and is still active, it will not be displayed on this page.
Grant Title
ET Mapping Over North America (additional funding)
Starting Date
8/21/2014
Ending Date
12/12/2016
Funding Level
$5,960.00
Funding Source
National Aeronautics and Space Administration
Grant Title
Drinking Water Utilities
Starting Date
9/25/2014
Ending Date
6/15/2015
Funding Level
$17,072.00
Funding Source
Cadmus Group, Inc.
Grant Title
Tech Assist on Drought Preparedness
Starting Date
7/1/2014
Ending Date
6/30/2015
Funding Level
$25,000.00
Funding Source
World Bank Group
Grant Title
Drought Impacts: DRIVER (additional funding)
Starting Date
9/1/2013
Ending Date
8/31/2016
Funding Level
$193,347.00
Funding Source
National Science Foundation
Grant Title
NOAA High Plains Regional Climate Center (additional funding)
Starting Date
10/1/2013
Ending Date
3/31/2015
Funding Level
$129,050.00
Funding Source
National Oceanic and Atmospheric Administration
Grant Title
Improving U.S. Drought Monitoring
Starting Date
7/16/2014
Ending Date
7/15/2015
Funding Level
$240,000.00
Funding Source
Department of Agriculture
Grant Title
ESI Rapid Drought Onset (additional funding)
Starting Date
9/1/2014
Ending Date
8/31/2015
Funding Level
$21,300.00
Funding Source
US Department of Commerce - National Oceanic and Atmospheric Administration
Grant Title
ET Mapping Over North America
Starting Date
12/31/2013
Ending Date
12/12/2016
Funding Level
$106,576.00
Funding Source
National Aeronautics and Space Administration
Grant Title
Tech Assist on Drought Preparedness
Starting Date
10/3/2013
Ending Date
6/30/2014
Funding Level
$40,000.00
Funding Source
World Bank Group - IBRD
Grant Title
NDMC Drought Information Services for Agriculture
Starting Date
9/27/2013
Ending Date
9/26/2014
Funding Level
$200,000.00
Funding Source
Department of Agriculture
Grant Title
Drought Information Service
Starting Date
10/1/2013
Ending Date
9/30/2014
Funding Level
$739,809.00
Funding Source
US Department of Commerce - National Oceanic and Atmospheric Administration
Grant Title
Rapid Response Drought Monitoring (additional funding)
Starting Date
8/14/2012
Ending Date
8/13/2016
Funding Level
$324,564.00
Funding Source
National Aeronautics and Space Administration
Grant Title
Drought Impacts: DRIVER
Starting Date
9/1/2013
Ending Date
8/31/2016
Funding Level
$165,615.00
Funding Source
National Science Foundation
Grant Title
2013 Workshop on Remote Sensing for Drought Monitoring and Water Resources Applications
Starting Date
8/15/2013
Ending Date
10/1/2013
Funding Level
$24,553.00
Funding Source
National Aeronautics and Space Administration
Grant Title
Collaboration WI: Facilitating Adaptive Management under Conditions of Rapid Drought Onset using the Goes-Based Evaporative Stress Index
Starting Date
8/1/2013
Ending Date
7/31/2015
Funding Level
$20,737.00
Funding Source
National Oceanic and Atmospheric Administration
Grant Title
Moisture into NLDAS (additional funding)
Starting Date
9/1/2013
Ending Date
8/31/2014
Funding Level
$37,491.00
Funding Source
National Oceanic and Atmospheric Administration
Grant Title
ET Mapping Over North America
Starting Date
6/22/2012
Ending Date
6/21/2013
Funding Level
$29,144.00
Funding Source
University of Maryland
Grant Title
National Drought Mitigation Center Drought Risk Atlas
Starting Date
8/1/2012
Ending Date
7/31/2014
Funding Level
$127,186.00
Funding Source
National Oceanic and Atmospheric Administration
Grant Title
Stakeholder Workshop (additional funding)
Starting Date
10/1/2010
Ending Date
10/9/2012
Funding Level
$13,367.00
Funding Source
University of Idaho
Grant Title
Evapotranspiration & Drought Monitor
Starting Date
8/24/2012
Ending Date
8/22/2013
Funding Level
$8,864.00
Funding Source
US Department of Commerce - National Oceanic and Atmospheric Administration
Grant Title
Rapid Response Drought Monitoring
Starting Date
8/14/2012
Ending Date
8/13/2013
Funding Level
$121,082.00
Funding Source
National Aeronautics and Space Administration
Grant Title
Moisture in to NLDAS (additional funding)
Starting Date
8/1/2012
Ending Date
8/31/2013
Funding Level
$36,519.00
Funding Source
US Department of Commerce - National Oceanic and Atmospheric Administration
Grant Title
Stakeholder Workshop
Starting Date
10/1/2010
Ending Date
10/9/2012
Funding Level
$13,367.00
Funding Source
University of Idaho
Grant Title
NOAA High Plains Regional Climate Center
Starting Date
12/31/2011
Ending Date
3/31/2013
Funding Level
$829,888.00
Funding Source
National Oceanic and Atmospheric Administration
Grant Title
Dual Assimiliation of Microwave and Thermal-Infrared Satellite Observations of Soil Moisture
Starting Date
9/1/2011
Ending Date
8/31/2012
Funding Level
$4,365.00
Funding Source
National Oceanic and Atmospheric Administration
Grant Title
NIDIS Portal Content Development and Help Desk Support (additional funding)
Starting Date
8/15/2009
Ending Date
8/14/2012
Funding Level
$169,478.00
Funding Source
National Oceanic and Atmospheric Administration/NCDC
Grant Title
Mitigation of Ag Drought Models
Starting Date
10/1/2010
Ending Date
7/31/2012
Funding Level
$20,383.00
Funding Source
University of Alabama
Grant Title
Integrating Enhanced GRACE Water Storage Data (additional funding)
Starting Date
8/6/2008
Ending Date
8/5/2011
Funding Level
$77,006.00
Funding Source
National Aeronautics and Space Administration
Grant Title
Drought Monitor
Starting Date
10/1/2010
Ending Date
9/30/2013
Funding Level
$558,401.00
Funding Source
Agriculture and Food Research Initiative/National Institute of Food and Agriculture
Grant Title
NIDIS Portal Content Development and Help Desk Support
Starting Date
8/15/2009
Ending Date
8/14/2012
Funding Level
$497,797.00
Funding Source
National Oceanic and Atmospheric Administration/NCDC
Grant Title
A GOES Thermal-Bases Frought Early Warning Index for NIDIS
Starting Date
8/1/2009
Ending Date
7/31/2012
Funding Level
$62,441.00
Funding Source
National Oceanic and Atmospheric Administration/OAR
Grant Title
Drought Mitigation, Nebraska Project
Starting Date
7/15/2009
Ending Date
7/14/2010
Funding Level
$437,243.00
Funding Source
US Department of Agriculture - CSREES
Grant Title
Incorporating Remote Sensing Information into the U.S. Drought Monitor
Starting Date
2/1/2007
Ending Date
9/30/2010
Funding Level
$54,824.00
Funding Source
US Geological Survey