Ron Johnson
Update your profile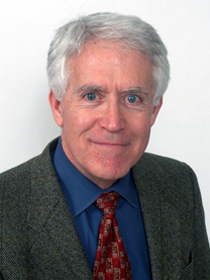 Contact Information
My Story
Publications & Presentations
Background
Interests
Grants
Advising
Courses Taught
Outreach
Title
Emeritus Professor
Address
101 Hardin Hall
Department of Forestry & Natural Resources 260 Lehotsky Hall Clemson University
Clemson SC
29634
Phone
864-656-6802
FAX
864-656-3304
E-mail
ronj@clemson.edu
n/a
Beecher, N. A., R. J. Johnson, J. R. Brandle, R. M. Case, L. J. Young 2002. Agroecology of birds in organic and nonorganic farmland. Conservation Biology. 16:1629-1631 (Journal Series Number:12644)
Johnson, R.J., M.M. Beck and J.R. Brandle. 1992. Windbreaks and wildlife. EC-91-1771.
Wildlife ecology
Birds and their habitat
Snakes
Agroecology
Biological control
Biological diversity
Conservation biology
Organic systems
Sustainable agriculture
Wildlife damage management
Currently this page only displays grants that were awarded on 1/1/2009 to the present. If a grant was awarded prior to 1/1/2009 and is still active, it will not be displayed on this page.
There no Grants found for this selection.