Update your profile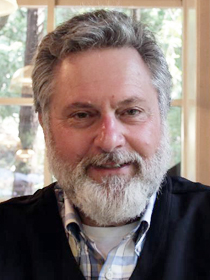 Contact Information
My Story
Publications & Presentations
Background
Interests
Grants
Advising
Courses Taught
Outreach
Title
Emeritus Remote Sensing Specialist
Address
302 South Hardin Hall
3310 Holdrege Street
Lincoln NE
68583-0973
Phone
402-472-3424
FAX
402-472-2946
E-mail
azygielbaum1@unl.edu
Vitae
Download file
n/a
Wang, R., Gamon, J., Schweiger, A. K., Cavender-Bares, j., Kothari, S., Townsend, P., Zygielbaum, A. (2018). Influence of species richness, evenness and composition on optical diversity: a simulation study. Remote Sensing of Environment(211), 218-228.
Gholizadeh, H., Gamon, J., Zygielbaum, A., Wang, R., Schweiger, A. K., Cavender-Bares, J. (2018). Remote sensing of biodiversity: Soil correction and data dimension reduction methods improve assessment of a-diversity (species richness) in prairie ecosystems. Remote Sensing of Environment, 206, 240 - 253. Online
Wang, R., Gamon, J., Cavender-Bares, J., Townsend, P. A., Zygielbaum, A. (2017). The spatial sensitivity of the spectral diversity-biodiversity relationship: an experimental test in a prairie grassland. Ecological Applications. Online
Nguy-Robertson, A., Zygielbaum, A., McMechan, A., Hein, G. L., Wegulo, S., Stilwell, A., Smith, T. M. 2016. Developing the framework for a risk map for mite vectored viruses in wheat resulting from pre-harvest hail damage. Crop Protection, 89:21-31. Online
Wang, R., Gamon, J., Montgomery, R. A., Townsend, P. A., Zygielbaum, A., Bitan, K., Tilman, D., Cavender-Bares, J. 2016. Seasonal variation in the NDVI-species richness relationship in a prairie grassland experiment (Cedar Creek). Remote Sensing, 8(128):15. Online
Stilwell, A. R., Hein, G. L., Zygielbaum, A., Rundquist, D. (2013). Proximal sensing to detect symptoms associated with wheat curl mite-vectored viruses. International Journal of Remote Sensing, 34, 4951-4966
Zygielbaum, A.I., T.J. Arkebauer, E.A. Walter-Shea, and D. L. Scoby. 2012. Detection and measurement of vegetation photoprotection stress response using PAR reflectance. Israel Journal of Plant Sciences 60: 37-48.
Zygielbaum, A., A. Gitelson, T. Arkebauer, and D. Rundquist, 2009. Non-destructive detection of water stress and estimation of relative water content in maize. Geophysical Research Letters, 36,LI2403, Online
Zygielbaum, A.I., A.A. Gitelson, T.J. Arkebauer, and D.C. Rundquist, 2009, Crop water stress detection using visible spectrum reflectance, Poster presentation, AGU Fall Meeting.
Melvin, M.J., A.I. Zygielbaum, D. Gutzmer, S. Rentschler, J. Bower, and K.G. Hubbard, 2008. Network requirements for sensor accuracy and precision: a case study to assess atmospheric variability in simple terrain, International Journal of Climatology, 28(2): 267-272. Online
Gholizadeh, H., Gamon, J., Zygielbaum, A., Hmimina, G. Y., Yu, R., Moore, R. M., Helzer, C. J., Townsend, P. A., Schweiger, A. K., Cavender-Bares, J. (in press). Detecting prairie biodiversity with airborne remote sensing. Remote Sensing of Environment(221), 38-49.
Detection and Measurement of Water Stress in Vegetation Using Visible Spectrum Reflectance
Presentation Type: Dissertation Defense
Date: 12/2/2009
Abstract:

At any scale, from a single microbe to the planet that nurtures us, water defines our place in the universe. It provides the hydraulic forces needed to give plants structure, and the medium enabling photosynthesis, the basis for most life on earth, to occur. Knowledge about the water status of plants is vital to understanding the state or condition of vegetation, which is important to scientists in disciplines as diverse as agriculture, geography, and climatology. Non-destructive and remote sensing of plant water status allows the gathering of such information across wide geographic extents and over long periods of time. During this seminar, the results of extensive greenhouse research on corn and soy plants undergoing water deficit will be presented. The effort resulted in the identification of a previously unknown systematic increase in visible light reflectance as plants become increasingly water stressed. The effect is more pronounced in corn than in soy. Because water molecules do not absorb light in the visible spectral range, this finding offers new insights into the physical and chemical processes which protect plants from damage due to water stress. The finding also suggests a potential for using only visible light to detect and measure plant water status non-destructively, and perhaps even by means of sensors on remote platforms.
BS - University of California at Los Angeles, Physics (1968)
MS - University of Southern California, Electrical Engineering (1975)
PhD - University Nebraska-Lincoln, Geography (2009)
Applied Climate and Spatial Science
Professional Organizations
Association of Computing Machinary
Computer Society
Department of Commerce, Patent and Trademark Office Information Systems Independent Review Team
Institute of Electrical and Electronic Engineers
National Research Council National Weather Service Modernization Committee
Naval Sea Systems Comm and Independent Review Team on Safety and Engineering Processes
Non-destructive and remote detection and measurement of water stress in vegetation
Computer-based analysis and visualization tools
Remote sensing instrument system
Currently this page only displays grants that were awarded on 1/1/2009 to the present. If a grant was awarded prior to 1/1/2009 and is still active, it will not be displayed on this page.
Grant Title
Long-Term Maize-Based Agro-Ecosystem Core Sites as Part of the AmeriFlux Management Project Network (additional funds)
Starting Date
12/3/2019
Ending Date
9/30/2020
Funding Level
$76,000.00
Funding Source
Univ. of California-Berkeley National Lab
Grant Title
Long-Term Maize-Based Agro-Ecosystem Core Sites as Part of the AmeriFlux Management Project Network (additional funds)
Starting Date
2/17/2017
Ending Date
9/30/2020
Funding Level
$93,000.00
Funding Source
UC-Berkeley National Lab
Grant Title
Ecological Spectral Information System (ESIS): Integration of Spectral Data with Measurements of Vegetation Functional Traits (additional funding)
Starting Date
6/3/2013
Ending Date
6/14/2016
Funding Level
$16,375.00
Funding Source
University of Wisconsin-Madison
Grant Title
Long-Term Maize-Based Agro-Ecosystem Core Sites as Part of the AmeriFlux Management Project Network (additional funds)
Starting Date
3/9/2014
Ending Date
9/30/2016
Funding Level
$112,399.00
Funding Source
University of California-Berkeley National Lab
Grant Title
Field Mobil Platform Enhancement, Repair, and Refurbishment
Starting Date
5/15/2015
Ending Date
6/15/2015
Funding Level
$17,195.00
Funding Source
Agricultural Research Division Strategic Funds
Grant Title
Long-Term Maize-Based Agro-Ecosystem Core Sites as Part of the AmeriFlux Management Project Network
Starting Date
3/9/2014
Ending Date
9/30/2016
Funding Level
$112,399.00
Funding Source
University of California-Berkeley National Lab
Grant Title
Ecological Spectral Information System (additional funding)
Starting Date
6/15/2013
Ending Date
12/31/2015
Funding Level
$43,835.00
Funding Source
University of Wisconsin-Madison
Grant Title
Remote Sensing Biodiversity (additional funding)
Starting Date
5/1/2014
Ending Date
4/30/2019
Funding Level
$566,076.00
Funding Source
National Science Foundation
Grant Title
Remote Sensing Biodiversity
Starting Date
5/1/2014
Ending Date
4/30/2019
Funding Level
$150,817.00
Funding Source
National Science Foundation
Grant Title
Ecological Spectral Information System
Starting Date
6/1/2013
Ending Date
6/14/2014
Funding Level
$75,665.00
Funding Source
University of Wisconsin
Undergraduate Majors
Bachelor of Science in
Bachelor of Arts in