Deb Bathke
Update your profile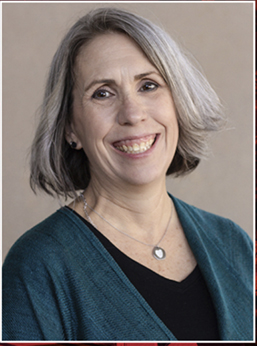 Contact Information
My Story
Publications & Presentations
Background
Interests
Grants
Advising
Courses Taught
Outreach
Title
Climate Scientist
Address
812 Hardin Hall
3310 Holdrege Street
Lincoln NE
68583-0988
Phone
402-472-6199
FAX
402-472-2946
E-mail
dbathke2@unl.edu
Vitae
Download file
We are pleased to welcome Dr. Deborah Bathke, a climatologist with drought management experience, to the National Drought Mitigation C and to the University of Nebraska-Lincoln's School of Natural Resources and Department of Earth and Atmospheric Sciences.
Although Dr. Bathke grew up in northeast Nebraska and has strong ties to Lincoln - two degrees - she didn't anticipate returning, and was pleased when the right opportunity presented itself.
"We are delighted to be adding Deborah to our staff," said NDMC Director Mike Hayes. "She brings valuable experience in drought planning and management, and is well respected in the climate community."
Bathke spent the past three years as the assistant state climatologist in New Mexico, where she chaired the state's Drought Monitoring Working Group. She is familiar with the challenges states face in drought planning, such as "the ebbs and flows of resources, with precipitation and drought events." One of the perpetual challenges of drought management is to maintain focus during non-drought times, when actual planning is possible, rather than crisis response.
"Having grown up in the Plains and the Midwest, living in the Southwest, I learned a lot," Bathke said. Water rights, cultural traditions, and physical differences such as flood irrigation all contribute to different attitudes and options.
She represented New Mexico in the Climate Assessment for the Southwest program, or CLIMAS, which is one of the National Oceanic and Atmospheric Administration's Regional Integrated Science Assessment programs. Among the projects she collaborated on were adapting the Dynamic Drought Index for Basins in the Carolinas to the Southwest; implementing a western version of the AgClimate Tools developed by the Southeast Climate Consortium; and convening technical workshops on tree-ring reconstructions of streamflow.
Bathke is supervising ongoing student research on urban landscaping and drought, and is on the Program Implementation Team of the National Integrated Drought Information System.
Tadesse, T., D. Bathke, N. Wall, J. Petr, and T. Haigh, 2015. Participatory Research Workshop on Seasonal Prediction of Hydro-climatic Extremes in the Greater Horn of Africa. Bulletin of the American Meteorological Society, ES139 Online
Bathke, D., N. Wall, J. Nothwehr, K. Smith, D. Woudenberg, T. Bernadt, C. Bergman, J. Robine, M. Hayes, M. Svoboda, L. Darby, and R. Pulwarty, 2012: Building a Sustainable Network of Drought Communities. National Integrated Drought Information System Engaging Preparedness Communities Workshop Report, Chicago, Illinois, 37 pp. Online
BS - University of Nebraska-Lincoln
MS - University of Nebraska-Lincoln
PhD - The Ohio State University, Atmospheric Sciences
Applied Climate and Spatial Science
Applied Climate Science
Currently this page only displays grants that were awarded on 1/1/2009 to the present. If a grant was awarded prior to 1/1/2009 and is still active, it will not be displayed on this page.
Grant Title
NIDIS Portal Assistance (Additional Funding)
Starting Date
9/1/2017
Ending Date
8/31/2018
Funding Level
$150,000.00
Funding Source
NOAA
Grant Title
NIDIS Portal Assistance
Starting Date
9/1/2016
Ending Date
8/31/2017
Funding Level
$150,000.00
Funding Source
National Oceanic and Atmospheric Administration
Grant Title
NP NRD Drought Tournament
Starting Date
10/25/2016
Ending Date
10/24/2017
Funding Level
$5,823.00
Funding Source
North Platte NRD
Grant Title
Drought Information Services for Agriculture across the United States (Additional Funding)
Starting Date
10/1/2016
Ending Date
9/30/2017
Funding Level
$827,501.00
Funding Source
USDA - OCE
Grant Title
Providing Drought Information Services for the Nation: the National Drought Mitigation Center
Starting Date
6/1/2015
Ending Date
5/31/2018
Funding Level
$798,885.00
Funding Source
National Oceanic and Atmospheric Administration
Grant Title
Drought Risk Management for the United States
Starting Date
9/1/2014
Ending Date
8/31/2015
Funding Level
$693,696.00
Funding Source
University of Oklahoma (National Oceanic and Atmospheric Administration)
Grant Title
Drought Information Service
Starting Date
10/1/2013
Ending Date
9/30/2014
Funding Level
$739,809.00
Funding Source
US Department of Commerce - National Oceanic and Atmospheric Administration
Grant Title
NOAA High Plains Regional Climate Center
Starting Date
12/31/2011
Ending Date
3/31/2013
Funding Level
$829,888.00
Funding Source
National Oceanic and Atmospheric Administration
Grant Title
Drought Monitor
Starting Date
10/1/2010
Ending Date
9/30/2013
Funding Level
$558,401.00
Funding Source
Agriculture and Food Research Initiative/National Institute of Food and Agriculture
Graduate Program(s)

Master of Science in Natural Resource Sciences


including specializations in

Bio-Atmospheric Interactions