Katherine Nashleanas
Update your profile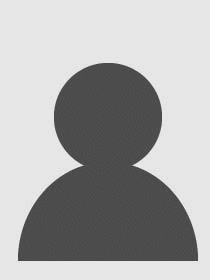 Contact Information
My Story
Publications & Presentations
Background
Interests
Grants
Advising
Courses Taught
Outreach
Dr. Nashleanas currently is a lecturer for the geography program. She teaches Human Geography, Quality of the Environment, and the Geography of Nebraska. She has developed mini-geography courses (eight weeks) for the intensive english program to provide advanced international students, who have not yet passed their TOEFL exam, with opportunities to practice classroom skills. Topics include U.S. geography, Nebraska geography, and physical geography. Currently she is researching pedagogical strategies in geographic education to facilitate learning for millennial students, and is continuing her research on ethnic populations and metageographic communities.
Nashleanas, Katherine (ed.). 2014. Human Geography Reader. San Diego, CA: Cognella Academic Publishing.
Nashleanas, Katherine. 2011. Metageographic Communities: A Geographic Model of Demassified Societies. Annals of the Association of American Geographers 101(3): 625-649.
Maeder, J., S. Narumalani, D. Rundquist, R. Perk, J. Schalles, K. Hutchins, and J. Keck, 2002. " Classifying and Mapping Coral-Reef Structure Using IKONOS Data, " Photogrammetric Engineering and Remote Sensing, 68(12): 1297-1305. Online
Applied Climate and Spatial Science
Geography Lecturer
Currently this page only displays grants that were awarded on 1/1/2009 to the present. If a grant was awarded prior to 1/1/2009 and is still active, it will not be displayed on this page.
There no Grants found for this selection.
Undergraduate Majors
Bachelor of Science in
Bachelor of Arts in
Courses Taught
Course Number
Course Title
Fall Even Years
Fall Odd Years
Spring Even Years
Spring Odd Years
Summer Session
Cross Listing
GEOG 120
Introductory Economic Geography
X
n/a
GEOG 140
Introductory Human Geography
X
X
X
X
n/a
GEOG 181
Quality of the Environment
X
X
X
X
n/a