Update your profile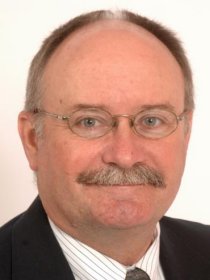 Contact Information
My Story
Publications & Presentations
Background
Expertise & Interests
Grants
Advising
Courses Taught
Outreach
Photos
Title
Water Resources Engineer
Address
232 Chase Hall
3605 Fair Street
Lincoln NE
68583-0726
Phone
402-472-8656
E-mail
wwoldt1@unl.edu
Hi, I'm Wayne Woldt, Associate Professor of Water Resources and Environmental Engineering with a joint appointment in the Department of Biological Systems Engineering and the School of Natural Resources. I have been at UNL since 1991 and recently joined the School of Natural Resources to contribute to Extension education in water resources. My main interests include simulation modeling of conjunctive surface/groundwater systems, defining measures of hydrologic resilience, management of complex natural/human systems, groundwater demonstration models, onsite wastewater management, and geothermal energy systems.
Some of my current and recent research projects include:
Simulation Modeling of Surface and Groundwater Interaction in a High Performance Computing Environment
GIS Framework for Hydrologic Observatory Research: Development of a Pilot Hydrologic Information System in the Republican Basin
Definition of watershed resilience from a multi-disciplinary perspective with consideration for hydrologic, socio-economic and ecosystem resiliency
Management and protection of community drinking water quality through evaluation of well head protection delineation methods
Development of methods to improve total nitrogen removal by enhancing oxygen transfer in small constructed wetland systems intended as on-site treatment systems for individuals and small communities
My main extension interests include:
Advancing the use of geothermal energy transfer systems utilizing alluvial aquifer groundwater for improved efficiency in high capacity heating and cooling systems
Development and implementation of a new water resources extension educational program involving a mobile, large format, water education system entitled "The WATER Machine"
Development and delivery of curriculum-based education for onsite wastewater professionals
I also teach Groundwater Engineering in the spring semester. This course is taught in an interactive, synchronous (real-time), distance education format, with a connection to the Civil Engineering Department in Omaha. I am a registered Professional Engineer in Nebraska.
Adaptive management
Drinking Water - Groundwater
Environmental Engineering
Groundwater - Drinking Water
Humans and the Environment - Adaptive Management
Water - Flooding
Water - Wastewater
Areas of Interest (Keyword)
Agroecosystems - Water
Drinking Water - AAGeneral
Drinking Water - Water
Drought - Water
Education - Water
Geographic Information System (GIS) - Geocomputation and Modeling
Geographic Information System (GIS) - Water Resources
Geology - Hydrogeology
Groundwater - Hydrogeology
Groundwater - Surface Water
Groundwater - Wells
Hydrogeology - AAGeneral
Hydrogeology - Groundwater
Hydrology - AAGeneral
Physical Geography - Water Resources
Remote Sensing - Water Resources
Surface Water
Water - Agroecosystems
Water - Decision-Making
Water - Drinking Water
Water - Drought
Water - Education
Water - Geographic Information System (GIS)
Water - Hydrogeology
Water - Pollution
Water - Public Health
Water - Quality
Water - Resources
Water - Watersheds
Watersheds - AAGeneral
Wells - Groundwater
Currently this page only displays grants that were awarded on 1/1/2009 to the present. If a grant was awarded prior to 1/1/2009 and is still active, it will not be displayed on this page.
There no Grants found for this selection.