Alisha Grams
Update your profile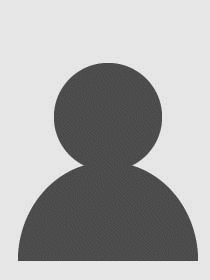 Contact Information
My Story
Publications & Presentations
Background
Interests
Grants
Courses Taught
Outreach
n/a
Examination of Motivations, Constraints, and Identities of Nebraska Hunters
Presentation Type: Thesis Defense
Date: 10/25/2018
Abstract:

Hunting participation has been decreasing in the United States for several decades. This decline is concerning because of the role that hunting plays in funding wildlife and conservation programs. Without an alternative funding source, management agencies will have difficulty managing and restoring wild bird and mammal communities as well as acquiring, developing and managing their habitats. Thus, there has been a concerted effort to slow the decline by understanding hunter recruitment, retention, and reactivation (R3). As part of this understanding process, there is a critical need to know why hunters participate in hunting activities and what things may hinder participation. The objective of our research was to examine the hunter identities, preferences, motivations, and constraints among Nebraska resident big game (deer and turkey) and small game hunters

We conducted a statewide, web-based survey to collect data on motivations, specializations, constraints, and identities of Nebraska hunters. We assessed whether there were any differences or barriers between groups identified as big game hunters and small game hunters. The two groups responded similarly to the motivation questions with very small differences between the groups. The primary reason most hunters were hunting were to spend time outdoors and spending time with family and friends. Similarly, there were few differences between the hunter groups in their perception of barriers to hunting. Access (e.g., location and amount of public land) and game population related (e.g., abundance of game) barriers were considered the greatest barriers to hunting in Nebraska. Using cluster analysis, we found two groups of hunters based on species preferences: upland game hunters (preferred pheasant and quail) and deer hunters (preferred deer, turkey and pheasant). We assessed the role that species preference groups and hunter identity had on recreational specialization. The deer preference hunters rated centrality to life greater than the upland game preference group, whereas skill development and self-expression were similar between the two groups. Further, we observed a continuum among both species preference groups that as you moved from those that did not identify as a hunter to those that currently identify as a hunter that there was an increased prominence that hunting has in their lives.

One potential tool in engaging hunters may be the use of hunting tournaments. However, the information on hunting tournaments in the scientific literature is sparse. We conducted in-person survey of participants at the Sharptail Shootout in Mullen, NE to better understand the reasons why hunters may participate in a grouse tournament. We interviewed 62% (n = 69) of the participants over two days of the tournament. Surprisingly, we found that tournament participants were primarily from out of state and motivated to attend the Sharptail Shootout to spend time with friends, instead of competition related reasons.

Examining of motivations, constraints, and identities of Nebraska hunters offers a useful tool in differentiating recreationists and understanding participation patterns, which may provide greater insight into more effective R3 practices.
Currently this page only displays grants that were awarded on 1/1/2009 to the present. If a grant was awarded prior to 1/1/2009 and is still active, it will not be displayed on this page.
There no Grants found for this selection.