Ben Ndayambaje
Update your profile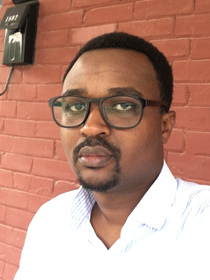 Contact Information
My Story
Publications & Presentations
Background
Interests
Grants
Courses Taught
Outreach
n/a
B. Ndayambaje*, B. Mushonga, C. Ebong, 2013. Performance characteristics of lactating Ankole and Ankole * Friesians Upgrades under Open Grazing Systems in Nyagatare District, Rwanda. Journal of Animal and Veterinary Advances 12 (15): 12631 - 1265. ISSN: 1680 - 5593.
Currently this page only displays grants that were awarded on 1/1/2009 to the present. If a grant was awarded prior to 1/1/2009 and is still active, it will not be displayed on this page.
There no Grants found for this selection.