Update your profile

Contact Information
My Story
Publications & Presentations
Background
Interests
Grants
Courses Taught
Outreach
Title
Human Dimensions Analyst
Address
301 South Hardin Hall
3310 Holdrege Street
Lincoln NE
68583-0973
Phone
402-472-7573
FAX
402-472-2946
E-mail
mgruntorad2@unl.edu
Research Project Coordinator
I grew up on a small farm here in Nebraska, where I enjoyed all of the outdoor recreation opportunities that rural living has to offer. As an undergraduate, I assisted in research involving capture rates of catfish in Nebraska's lakes and river systems. As a master's student at Texas Tech University, I investigated the potential for using sound produced by gizzard shad as a means to evaluate water conditions. After completing my master's work, I returned to Nebraska to work for the Nebraska Game and Parks Commission, where I operated the Family Fishing Program and participated in Aquatic Education.
My work at the University of Nebraska centers on Human Dimensions of Wildlife Management. My greatest concern is for the preservation of fishing and hunting resources for the youth of tomorrow. Additionally, I aim to better understand how today's hunters and anglers take advantage of the outdoor opportunities available to them.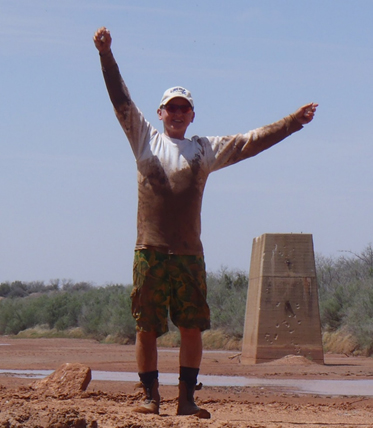 M.S. Biological Sciences, Texas Tech University (2014)
B.S. Fisheries and Wildlife, University of Nebraska- Lincoln (2009)
Professional Appointments:
Conservation Technician, Nebraska Game and Parks Commission, 2014-2015
Research Assistant/ Teaching Assistant, Texas Tech University, 2011-2013
Research Technician, University of Nebraska-Lincoln, 2008-2010
Hygnstrom, S., C. Frost, S. Vantassel, T. Bass, A. Blythe, H. Christensen, M. Colling, C. Cowan, B. Erb, M. Gruntorad, K. Herlacher, R. Howser, A. Kester, B. Lawyer, J. McFadden, M. McGuire, M. Pakes, A. Rasmussen, J. Schenk, J. Small, A. Smith, G. Wiemer, and C. Zajac. 2009. A community-based approach to managing white-tailed deer in Wilderness Park, Lincoln, Nebraska. University of Nebraska-Lincoln. 15 pp.
MS - Texas Tech University, Biological Sciences (2014)
BS - University of Nebraska-Lincoln, Fisheries and Wildlife (2009)
Currently this page only displays grants that were awarded on 1/1/2009 to the present. If a grant was awarded prior to 1/1/2009 and is still active, it will not be displayed on this page.
There no Grants found for this selection.