Gunnar Malek-Madani
Update your profile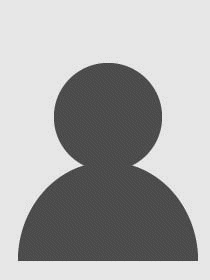 Contact Information
My Story
Publications & Presentations
Background
Interests
Grants
Courses Taught
Outreach
Title
Research Manager
Address
327 Hardin Hall
3310 Holdrege Street
Lincoln NE
68583-0973
Phone
402-472-2656
FAX
402-472-2946
E-mail
gunnarmm5@gmail.com
n/a
Modeling gross primary production of midwest maize and soybean croplands with satellite and gridded weather data
Presentation Type: Thesis Defense
Date: 4/17/2017
Abstract: The gross primary production (GPP) metric is useful in determining trends in the terrestrial carbon cycle. Models that determine GPP utilizing the light use efficiency (LUE) approach in conjunction with biophysical parameters that account for local weather conditions and crop specific factors are beneficial in that they combine the accuracy of the biophysical model with the versatility of the LUE model. One such model developed using in situ data was adapted to operate with remote sensing derived leaf area index (LAI) data and gridded weather datasets. The model, known as the EGM model, uses a four scalar approach to account for biophysical parameters including temperature, water stress, light quality, and phenology. This study drives the EGM model using remotely sensed LAI data and gridded weather data for seven locations in the northern Midwest. Results show an increase in error (RMSE = 3.5 g C m-2 d-1) over the previous iteration in which in situ data were used (2.6 g C m-2 d-1). Poor gridded weather atmospheric pressure and incoming solar radiation inputs, increased climatic variation in the study sites, and the application of LAI algorithms calibrated using solely Nebraska sites to sites in Iowa, Minnesota, and Illinois lead to this increased error. Despite this, the study showed there is good correlation between measured and modeled GPP using this model for the field years under study. As the ultimate objective of research is to develop regional estimates of GPP, the decrease in model accuracy is somewhat offset by the model's ability to function with gridded weather datasets and remotely sensed biophysical data. The level to which the error is found to be acceptable is dependent upon the scope and objectives of the research at hand.
Currently this page only displays grants that were awarded on 1/1/2009 to the present. If a grant was awarded prior to 1/1/2009 and is still active, it will not be displayed on this page.
There no Grants found for this selection.