Update your profile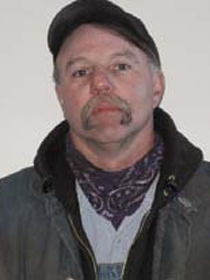 Contact Information
My Story
Publications & Presentations
Background
Interests
Grants
Courses Taught
Outreach
Title
Farm Manager
Address
408 South Hardin Hall
3310 Holdrege Street
Lincoln NE
68583-0974
Phone
402-624-8080
FAX
402-624-8010
E-mail
bbolander1@unl.edu
M - F 8 am to 5 pm
n/a
Lovett, B., Bolander, B. 1982. Tree Planting Guide. Lincoln, NE: Conservation and Survey Division, UNL.
12/6/12 – SNR Staff Recognition Award awarded by School of Natural Resources
Manages the shelterbelt research area at the Agricultural Research and Development Center
Currently this page only displays grants that were awarded on 1/1/2009 to the present. If a grant was awarded prior to 1/1/2009 and is still active, it will not be displayed on this page.
There no Grants found for this selection.