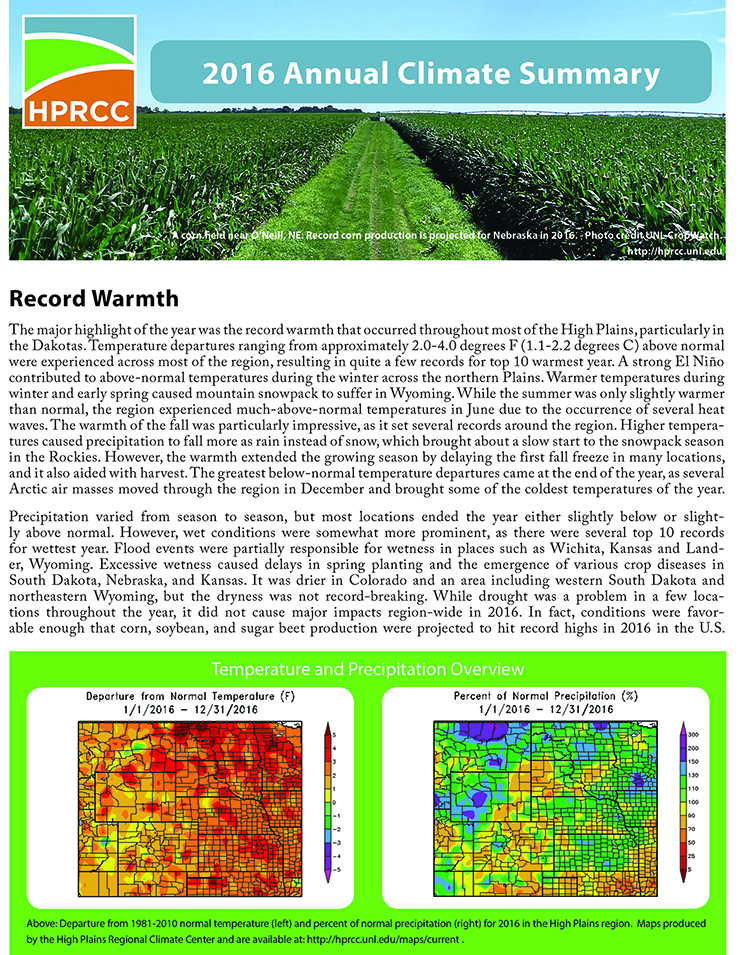 The High Plains Regional Climate Center recently released its first annual regional climate summary, covering climate conditions, data and rankings, and extremes events for the year 2016.
The center provided an overview of climate conditions for the year, as well as information and maps highlighting temperatures, precipitation, snowpack and streamflow, and drought. It also included a page dedicated to noteworthy climate events that occurred around the region during the year.
The National Drought Mitigation Center has announced the release of its first annual report and the unveiling of its new logo.
Over the last year, the drought center has worked on 24 projects and hosted or co-hosted 76 events in 15 countries, and partnered with 18 state and federal partners.