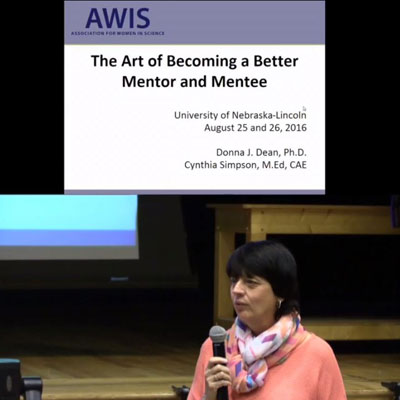 The Art of Becoming a Better Mentor and Mentee - August 2016
The local chapter of Association for Women in Science hosted a free professional mentoring workshops. The overarching goal was to provide lifelong mentor and mentee skills to senior and junior faculty, staff, postdoctoral researchers, graduate students and undergraduates – within the STEM fields and outside of it. Studies have shown men in STEM fields traditionally mentor women earning degrees, and for various and complicated reasons, the women aren't becoming mentors themselves.
View More of workshop videos and workbook.