Environmental Science Program Area
Program Area:

Environmental Science

Program Area:

Environmental Science

Program Area:

Environmental Science

Program Area:

Environmental Science

Program Area:

Environmental Science

Program Area:

Environmental Science
Nebraska sees modest groundwater decline
Unlike news reports coming out of Colorado and Kansas, Nebraska isn't in danger of running out of groundwater from the High Plains Aquifer anytime soon. But the levels still are on average below pre-pumping water levels, according to the newest Nebraska Statewide Groundwater-Level Monitoring Report.
Read more.
Research shows large-scale irrigation reduces local precipitation
Joe Szilagyi has shown widespread irrigation has resulted in a net moisture loss in Nebraska, a finding that could have worldwide water conservation implications if substantiated by further research.
Read more.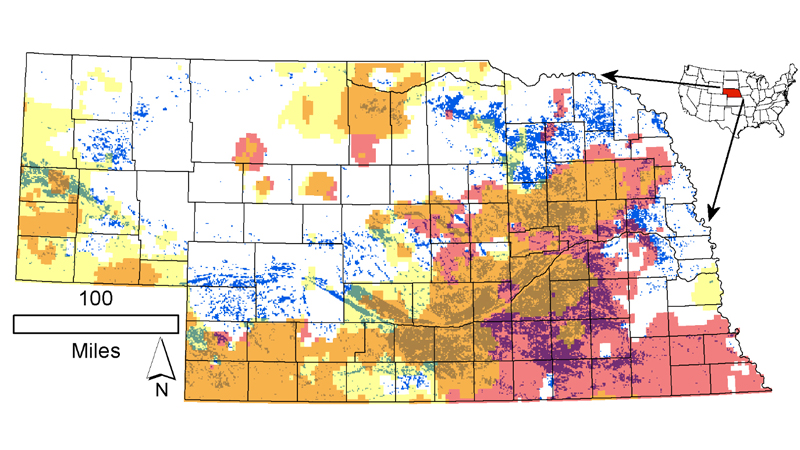 $3.06 Million in 2017
48 Refereed Journal Articles in 2017
76 Presentations in 2017