People & Environment Extension > Recreation & Tourism
SNR Extension: People & Environment
Recreation & Tourism
Photo courtesy of Nebraska Game and Parks Commission

Photo courtesy of Nebraska Game and Parks Commission

Photo courtesy of Nebraska Game and Parks Commission

Photo courtesy of Nebraska Game and Parks Commission

Photo courtesy of Nebraska Game and Parks Commission

Photo courtesy of Nebraska Game and Parks Commission
What better way to encourage mental and physical health than to get outside and enjoy Nebraska's natural resources? Human dimensions specialists in SNR can help you plan and manage the resources for public use, visitor education, and profitability. Interest parties should contact Lisa Pennisi or Chris Chizinski.
Examples projects include:
a species management plan for your outfitting site
a recreation study
evaluate hunters' needs
tourism assessments for your town or business
tourism development plans
marketing materials and plans
environmental education and interpretation programs, exhibits and master plans
Hunting Preferences on private land in Nebraska
Nebraska Game and Parks leases private land from landowners to make more hunting land available to hunters. Hunter preferences for hunting amenities was evaluated in a study conducted from 2012-2015. This study used a sophisticated discrete choice experiment to see what amenities were most important to hunters. Download the final report.
Undergraduate Student Projects and Clients
Giving students a real-world experience of planning and evaluting projects while serving client's needs.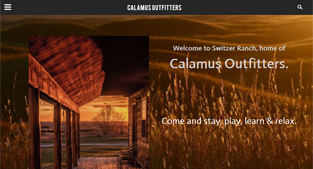 Evaluated website
Helped design trails
City of Ashland Tourism Assessment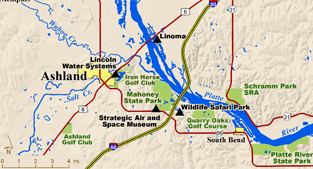 Enrolled in "Ecotourism Development" (HRTM 478)
Conduct a tourism assessment, complete with recommendations for the city of Ashland, Nebraska
Produced report "Ashland: Small Town, Big Opportunities" in April 2015
Sandhills Journey Scenic Byway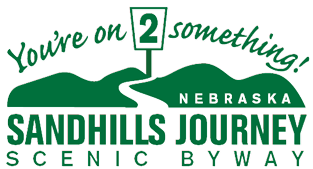 Pennisi, L., Major, A.L. & Winder, A. (2011). Effective Graphic Design. NebGuide, Cooperative Extension, University of Nebraska. http://www.ianrpubs.unl.edu/sendIt/g2031.pdf
Pennisi, L., Gunawan, Y., Major, A.L. & Winder, A. (2011). How to Create An Effective Brochure. NebGuide, Cooperative Extension, University of Nebraska. http://www.ianrpubs.unl.edu/sendIt/g2028.pdf
Pennisi, L. (2010). Greening the Hospitality Industry. NebGuide, Cooperative Extension, University of Nebraska. http://www.ianrpubs.unl.edu/sendIt/g2026.pdf
Reise, M. & Pennisi, L. & Major, A. (2010). Using Social Media to Market your Business. NebGuide, Cooperative Extension, University of Nebraska. http://www.ianrpubs.unl.edu/sendIt/g2029.pdf