Please contact Patty Swanson with comments or updates (pswanson2@unl.edu)
Return to the complete Graduate Student Handbook
Poster Presentation Template Example
Contact(s)
Resource - Shawna Richter-Ryerson: shawna@unl.edu, 911 South HARH, EC 0989 Phone: 402-472-6515
Poster presentation format has be mired in the same old format for eons. Mike Morrison suggests a new type of format with benefits both the presenter and the viewer.
The design consists of three main areas
Bold large main points allow viewers to get to the meat of the research quickly and move on to the next poster.
A sidebar with more detailed discussion/graphics allows the viewer to dig in deeper to the posters theme if the author is not present or engaged with another viewer.
Another sidebar is a detailed area for the presenter to keep track of key points or items they want to use in their interaction with a viewer.
You can access an UNL/SNR branded version of this at folder (Windows - W:\Logos and Presentations\Poster_template\Poster_template.potx) or (Mac - //snr-fileserver/G1$/Logo and Presentations/Poster_template/Poster_template.potx)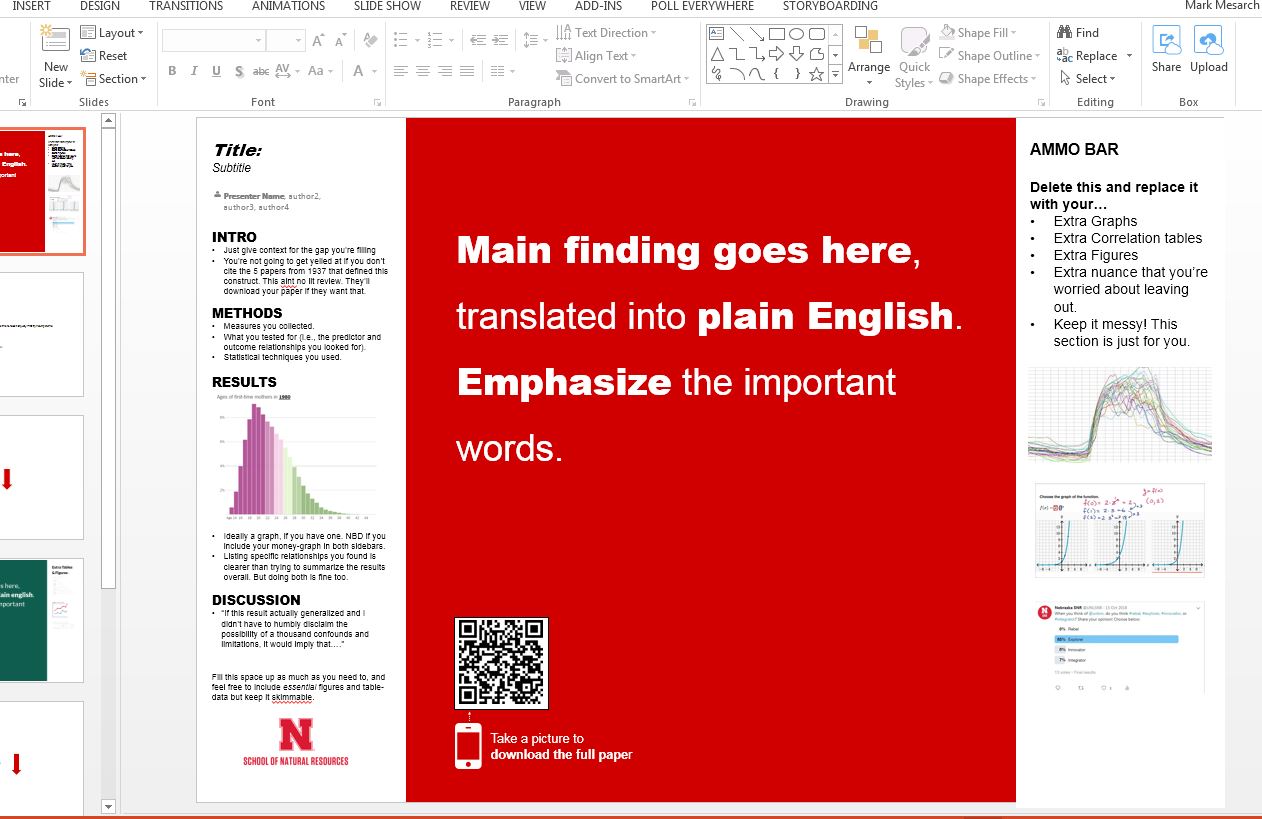 Mike Morrison is actually investigating how well this design works and is interested in your comments. Download his original design at https://osf.io/ef53g/ or contact him at Mike.A.Morrrison