Mission Areas
The study of natural resources is a multi-faceted enterprise. For this reason, the School of Natural Resources determined three general subjects - we call Mission Areas - that characterize our research pursuits:
Applied Ecologists integrate aspects of the fields of ecology, biology, human dimensions, conservation science and resource management to study regional and global problems. Our faculty engage in collaborative research and education to support decisions made in natural and managed ecosystems.
Applied Climate &
Spatial Science
Applied Climate and Spatial Science researchers study interactions between the atmosphere and natural and agricultural ecosystems, as well as the influences of these interactions on water resources and on societies.
Environmental Scientists are interdisciplinary scientists who work to understand and solve contemporary global challenges, and remediate local environments. Our faculty include soil, water, spatial and social scientists and geologists.
While each faculty memberís expertise may span the borders between these Mission Areas, every faculty memberís primary interest will fall under one of these categories.
The benefit of this classification lies in the fact that each Mission Area regularly meets as a community to discuss activities, prioritize responsibilities, and exchange recent findings to enhance the body of knowledge emerging out of SNR.
Area leaders are chosen through consensus and meet with SNRís director and associate director to help guide the School in pursuit of its mission.
Please consult the Directory and filter by Mission Area to see which faculty members are associated with each of the four areas. You may also choose to browse our general disciplinary topics here.†
People in SNR
Undergrad Majors
Research Projects
Graduate Program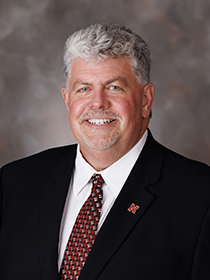 Larkin
Powell
Mission Area Leader
419 HARH, EC 0974
402-472-6825
Applied Climate & Spatial Science
People in SNR
Undergrad Majors
Research Projects
Graduate Program
Martha
Shulski
Mission Area Co-Leader
153b HARH, EC 0931
402-472-6711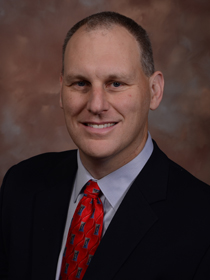 Brian
Wardlow
Mission Area Co-Leader
316 HARH, EC 0973
402-472-6729
People in SNR
Undergrad Majors
Research Projects
Graduate Program
Steven
Thomas
Mission Area Leader
403 HARH, EC 0974
402-613-0043