The Environmental Restoration Science major provides 2 career-related options. Each option allows students to take in-depth courses in an area of their interest.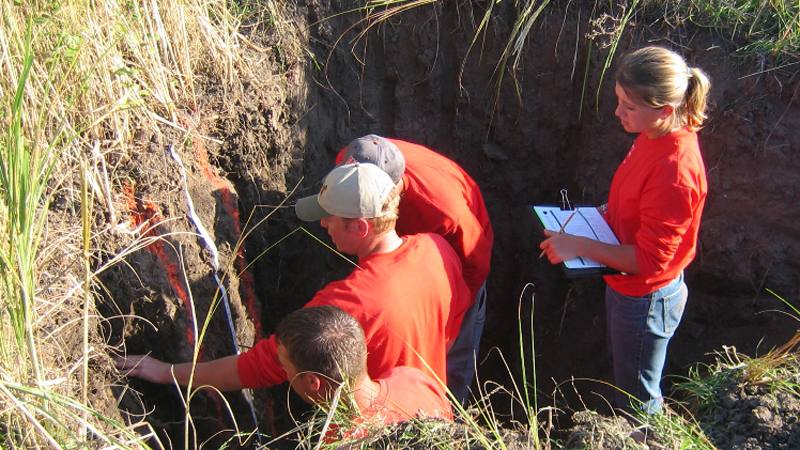 This option provides students an understanding of soil as a natural resource and as a component of all terrestrial ecosystems. The student will learn how soils influence ecological processes which take place above and below ground. An understanding of these processes will enable the student to deal with environmental management problems such as groundwater protection, natural resource management, urban and rural development issues, waste management, and pollution abatement. Careers focus on environmental assessment, soil conservation, and remediating contaminated environments. Students interested in preparing for graduate work in soils can aim toward a variety of special areas including soil microbiology, fertility, chemistry, physics, mineralogy, and morphology.
---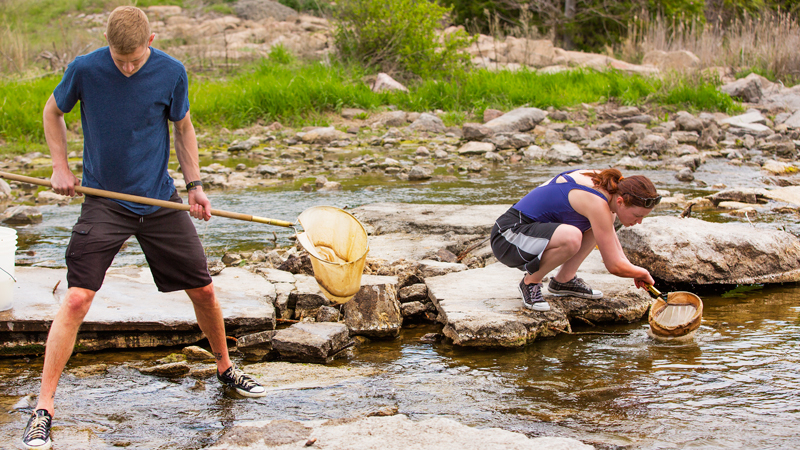 Lake & Stream Restoration
This option is designed for students considering careers in water quality, aquatic ecology, or limnology. The student will learn the important biotic, physical and chemical processes that occur within lakes and streams and be prepared to environmentally manage problems related to water quality. Students will also be prepared to implement pollution abatement procedures or management practices associated with lake and stream restoration. Careers focus on environmental assessment, water conservation, remediation of lakes and streams. Completion of this program also provides excellent preparation for graduate study.