Meet Our Students
$25,000 in Scholarships
34 Awards Given
1 to 3.5
Faculty to Student Ratio
10 Undergraduate Research Projects
25 Internships
Carolee Koehler, a senior majoring in Fisheries and Wildlife was one of 13 undergraduate students awarded the Gilman Scholarship. She will be studying in the United Kingdom.
Learn more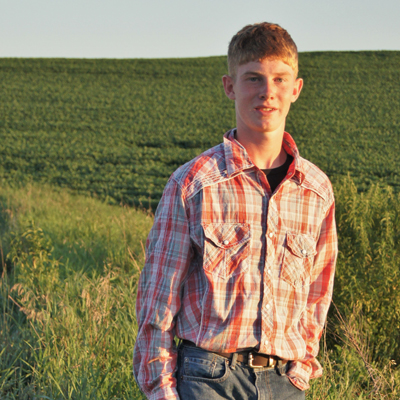 " I decided to enroll at UNL, because it was one of the only universities with this major. Since I grew up on a family farm in Nebraska, I wanted a major that integrated some agriculture classes into the degree, and I always have been interested in meteorology and climatology. So, applied climate science was the perfect fit, since the major description is how the climate impacts society as well as agricultural and natural resource systems."
Environmental
Restoration Science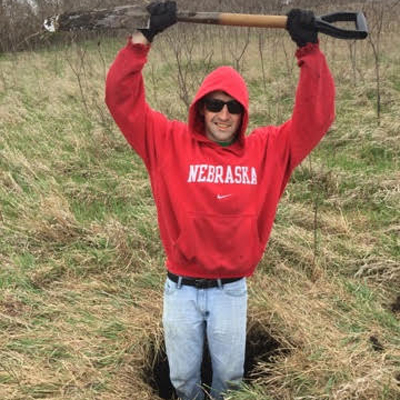 "I chose UNL to finish out my degree due to their Environmental Restoration degree program. To me it appeared that UNL has a great agricultural understanding and what better way to learn about how contaminants move and effect the earth than by a college who has a major focus and understanding of soil processes."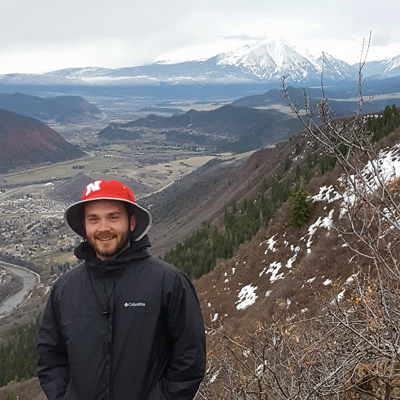 "My favorite thing about UNL is undoubtedly the culture for hard work and innovation that surrounds the school. Specifically with East Campus, the people that I have had the pleasure of meeting and working with have been some of the most hard working and creative people that I have ever met, but at the same time that doesn't stop them from having fun and making the most of all of the relationships that they have built."
"I took a few classes that emphasized the importance of the environment around us and brought to light many issues that I believe are important," James said. "So I decided I wanted a career that would allow me to use chemistry, biology and physics to help restore and maintain the health of the soil, water and air around us."
"One of my favorite classes is NRES 101: Natural Resources Orientation. It's a great intro class because you get to explore a lot of the career avenues of the Fisheries and Wildlife major, and professors help you build a professional resume, which is very helpful. My other favorite class is Environmental Education (NRES 434). This class is all about learning to teach others about nature, and that's what I want to do with the rest of my life."
"Both of my grandparents grew up in Nebraska, so naturally I was raised a Cornhusker. I grew in Albuquerque, New Mexico. Part way through high school, I knew that I wanted to go away from home for college, and from that moment on, my mind was set on UNL. It also helped that UNL does a great job at making school affordable to out of state students through scholarships, and other opportunities."
Grassland Ecology &
Management
"My plans after graduation are to work in the hunting industry. I am currently involved in the Engler Agribusiness Entrepreneurship Program and have started my own hunting video production company called Whitetail Instinct. My goal is to continue to grow this business into my full-time career."
"I intend to go to Graduate School, and I'm hoping to work on restoration projects for wetlands, grasslands, forests, and insect ecosystems in the future."
" I decided to come to UNL because of the degree programs offered through SNR and the wide range of opportunities there were to study abroad. I was able to study in Australia in the spring of 2016 and Water Science has been a great program for me. Also, I've been able to live at home for free the past four years. "
"Studying abroad was dream came true. When I finished high school, I got a scholarship to the United States, so I started searching for a school. University of Nebraska-Lincoln caught my attention because it has a high rating and my major was available there. Safety was one of my top considerations, and I found Lincoln is a safe place to be, so that makes me more comfortable. Thus, I choose Nebraska without any hesitation, and I am very glad I made that choice because it has been beyond my expectation."
Each semester, students who have attained high academic achievements may qualify to be on the Dean's List. Each student on this list has earned a semester GPA of at least a 3.70 in a minimum of 12 graded hours.
Spring 2017: 47 Students
Fall 2016: 49 Students
Spring 2016: 45 Students
Fall 2015: 37 Students