News Story Archive
Finding career direction by traveling to south Africa
By Katie Desler | Fisheries and Wildlife Major
One of our very first nights after arriving to our camp in the Mashatu Game Reserve in Botswana, my tent mate and I woke up to the sound of branches cracking and grass being pulled. It took us a few minutes to fully wake up and understand that the noises we were hearing weren't actually in our dreams. After letting our eyes adjust to the darkness, we peered out of our windows to see that an elephant was standing just feet away from our tent, having a midnight snack.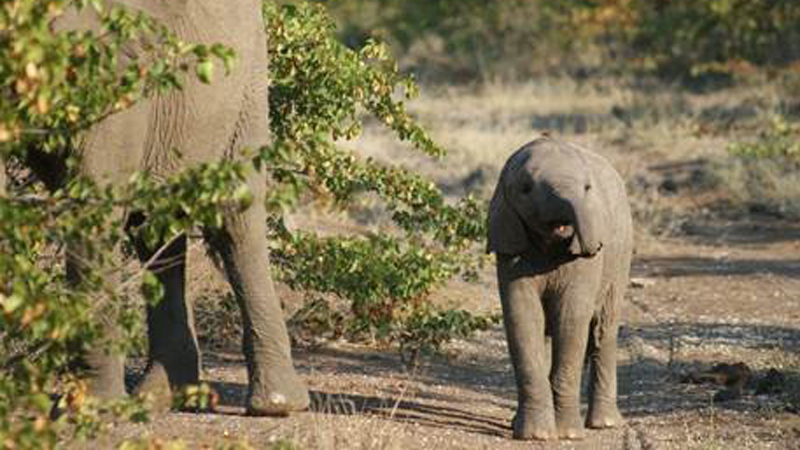 That same thing happened multiple times throughout the month that I got to spend in that camp. I never got tired of knowing that those quiet giants were there, often near my tent. It was never a worrisome occurrence, I gained more respect for those animals than I ever thought possible through experiences like that. During the day, I saw them in herds, the youngsters playing around with one another, running under and around their mothers. They all moved slowly through Mopane tree groves, across sandy stretches and rocky formations. They curiously watched us, and we did the same to them. My experiences with those elephants are probably my favorite out of my time spent there, but there are so many other reasons why a piece of my heart is forever at Mashatu.
Going into the Botswana study abroad trip through the School of Natural Resources, I honestly had no idea what to expect. All I knew was that I was going to learn a little something about myself and about the flora and fauna of Southern Africa. Little did I know that I was going to learn more about myself in such a short period of time than I had in what felt like a vast majority of my adult life. And I'm really not kidding when I say that.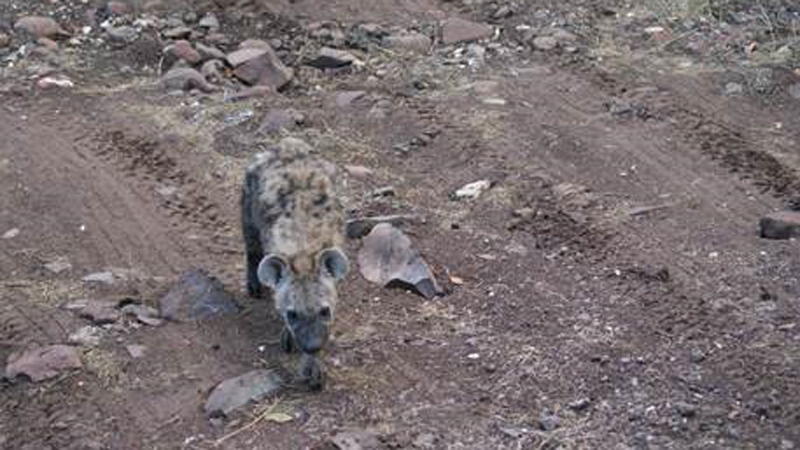 The biggest thing I took away from the trip was a sense of direction in regards with what I wanted to do with myself after graduation. Beforehand, I knew that my major was fisheries and wildlife, but I knew little else of what I wanted to do with the degree. What really helped me become better directed were the guides. They were trained to be able to identify even the most obscure looking tracks, understand the smallest differences between the most similar plants, know what bird was calling after what seemed like only a portion of a second, and could hear even the quietest animals, when I had no idea they were anywhere near me or within earshot. I was impressed to say the least, but also inspired. So, because of those incredibly intelligent and wonderful human beings I'm happy to call my friends, I'd like to be a guide, for at least a little while once I graduate thanks to this program. I wrote in my journal at the beginning of the trip the *highly unlikely* (or so I thought) possibility of knowing where I may go in life, and now it's a reality. I never would've guessed.
Another majorly important thing to me was the fact that this experience changed my relationship with school. To be completely honest, I have never really liked the idea of school. I always thought that it wasn't my thing. The routine, the requirements, the restrictions I felt it placed on my life weren't exactly what I desired. But the learning situation I was in while I was in camp and out in the field, hiking and driving around in the 4x4's, had me excited to wake up in the morning. I was always paying attention. I was motivated and interested in everything I was learning. Those feelings were something that I didn't usually feel in a "normal" learning environment, and it made me excited to go back to "regular" school and tackle my studies with a fresh mindset.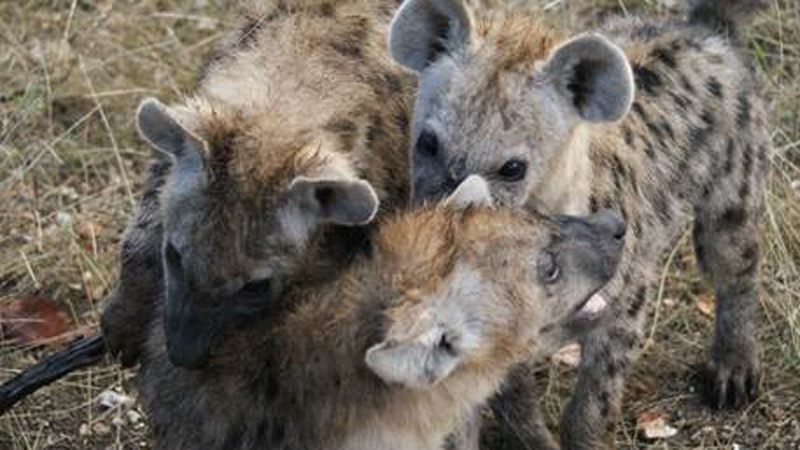 I had so much fun with my guides, my professors, and my newfound friends on a consistent basis. I got to see incredible wildlife from meters away, from warthogs to lions and cheetahs and leopards. While I did not entirely leave Mashatu willingly, I left with a happy heart and tears in my eyes. I left there with a better sense of direction, wonderful friends, and so many memories that I can't even begin to describe how good they were. If I could go back, I would without a second thought.