Geological Sample Repository / Core and Cuttings Library
Conservation and Survey Division
Geological Sample Repository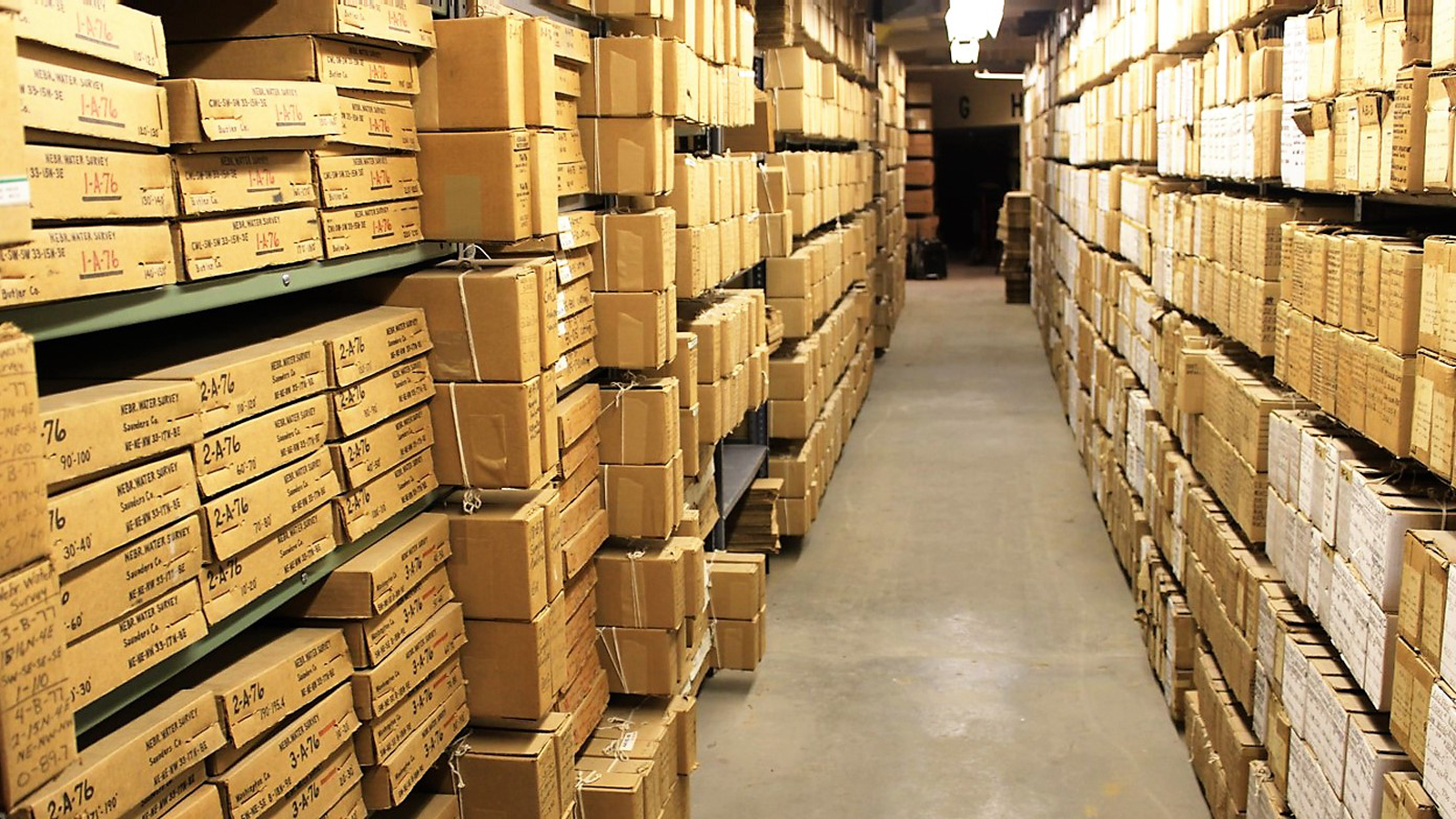 The Conservation and Survey Division (CSD) is the state geological survey for Nebraska. CSD is responsible for collecting, curating, and preserving a unique collection of geological sample material. Samples are preserved in order to facilitate present and future research leading to a better understanding of the geology and natural resources found within Nebraska. Geological samples are puzzle pieces that contain information related to Earth's geologic history and can be used to study stratigraphy, sedimentology, paleontology, structural geology, geochemistry, hydrogeology, and economic geology. Data obtained from samples aids in making informed decisions regarding Nebraska's water, mineral, hydrocarbon, and other natural resources; as well as assists in answering environmental, agricultural, industrial and engineering questions.
CSD is the central repository for Nebraska core and cutting samples. The extensive and irreplaceable collection has been assembled over a period of more than 100 years - and continues to grow. The collection is comprised of core, cuttings, and other sample material that represent the permanent rock record of all 93 counties within Nebraska. Samples have been collected from test holes drilled by the Conservation and Survey Division or have been donated by oil and gas exploration, government agencies, and the private sector. The collection consists of predominantly core and cuttings from Nebraska; however, some samples exist from surrounding states.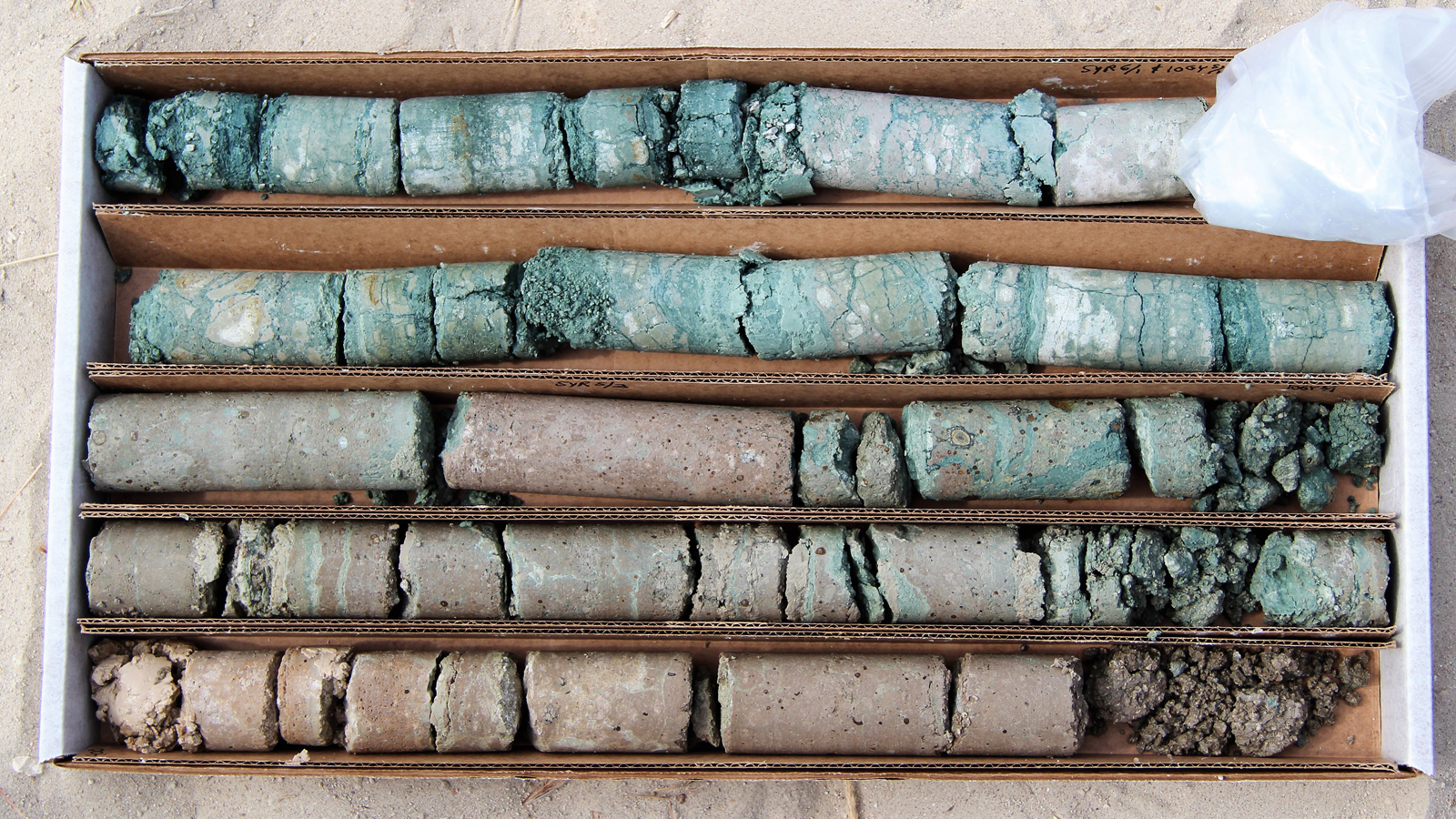 Core and cuttings are a tangible reference which are used to gain insight into and physically experience what lies beneath Earth's surface. Preserved samples offer an opportunity to discover new geological information without having to drill again in the same area.
Geological Sample Material Provides Data for:
Mapping subsurface geology
Identifying water resources and aquifer properties
Hydrogeological modeling
Determining optimal locations for new test holes, monitoring, or private wells
Defining stratigraphy
Locating mineral and rare earth mineral deposits
Oil and gas exploration
Strategic resource management decisions
Identifying geothermal energy sources
Geological and natural resource education
Theses and dissertations
Establishing a geologic baseline for future research comparisons
Other geological and scientific research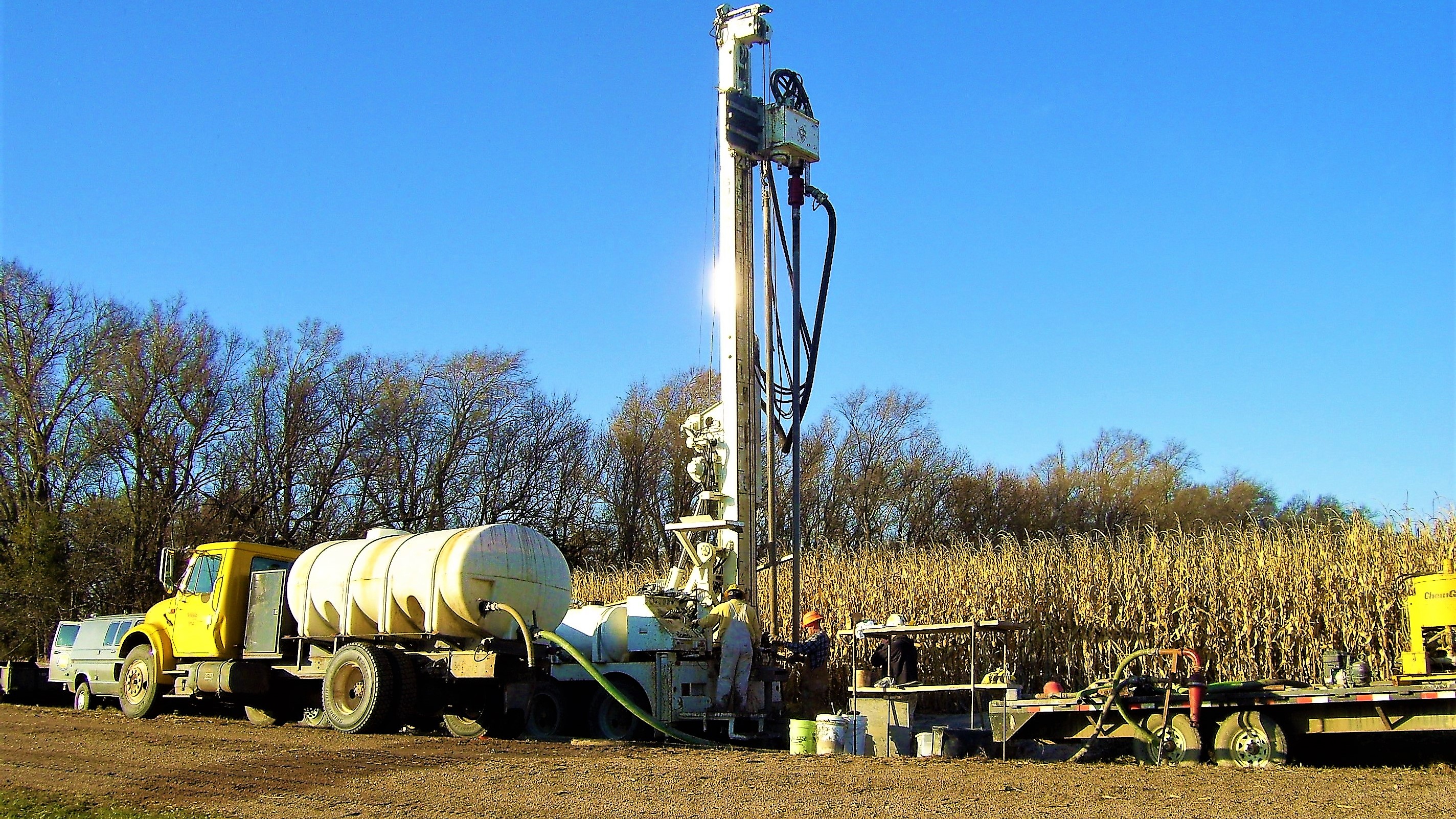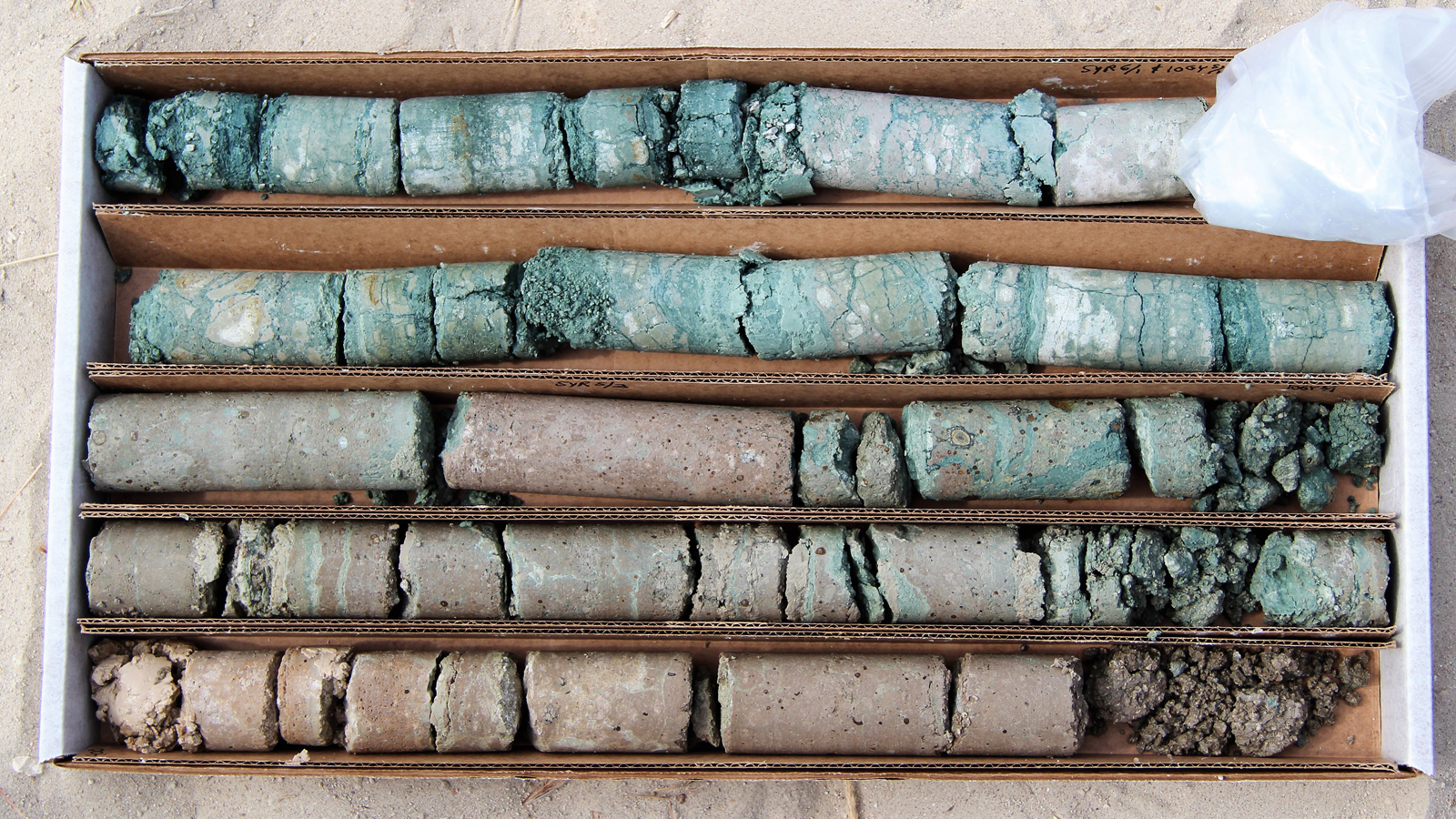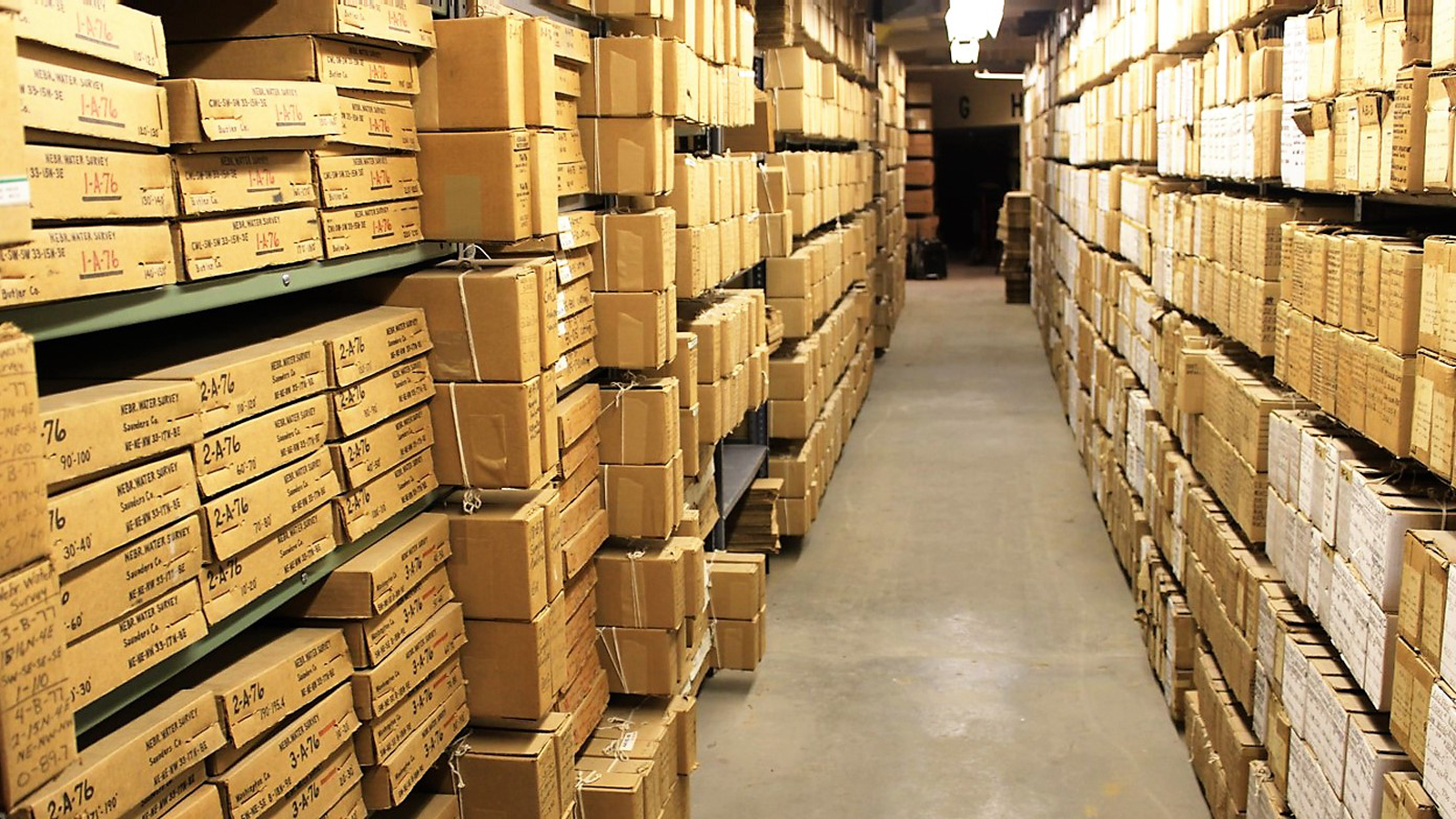 Test hole, Core, and Oil and Gas Information
The curation and preservation of samples within the Conservation and Survey Division (CSD) Geological Sample Repository is an on-going process. Every effort has been made to provide information that is accurate. Please note that some wells/test holes, accessed through the links below, may not have samples available. For more information, please visit the following websites:
Conservation and Survey Division
Conservation and Survey Division
Nebraska Oil and Gas Conservation Commission
On-site Examination and On Loan Sample Material
CSD recognizes the significance and value of the geological sample collection and provides an important service by providing access to sample material, either on-site or through its on loan program. For more information, to schedule an appointment, or to request sample material be sent on loan, please refer to the Conservation and Survey Division Sample Material Policies and Procedures. (Works best with Internet Explorer)