Posted: 11/9/2020
Caring for Clinton donation drive starts Nov. 10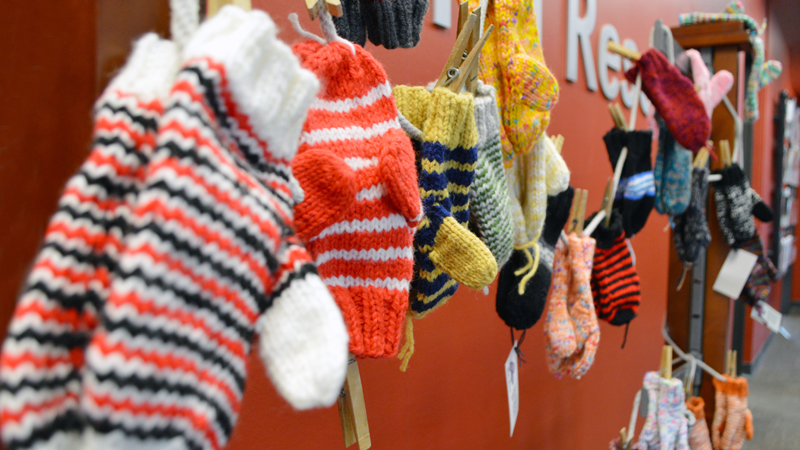 Each winter since 2007, the School of Natural Resources Community Engagement program has sought to help out our neighborhood Clinton Elementary School students by donating winter gear, household supplies and more. Starting Nov. 10, you'll be able to find a donation bin on Hardin Hall's first floor, across from the Maps and More Store. You can also give online.
This year, the biggest items of need are warm, kid-sized clothing -- think coats, mittens, hats. Leggings, long-sleeved shirts, sweatshirts, hoodies and underwear are also among the most needed items. Please don't donate any adult-sized clothing or summer clothes of any size. If it keeps a kid impervious to snowballs, it would be greatly appreciated.
Along with clothing, Clinton students and their families benefit from household item donations like detergent, toilet paper, feminine hygiene products, deodorant, body wash and the like. Gift cards to the Dollar Tree will be accepted. Ninety-five percent of Clinton Elementary School's 500 students qualify for free or reduced-priced lunch, and the neighborhoods that Clinton serves experience poverty at a higher rate than much of Lincoln. There is always a need.
If you don't have lightly worn or new children's clothes, toiletries or other household items of need to donate, you can also contribute via financial donation. Cash and checks can be donated at Maps and More during its weekday hours (Monday-Friday, 8 a.m.-noon and 1-5 p.m.). Donations can also be made online at www.foundationforlps.org/give/by-category/school.html. Select "Clinton Emergency Fund" in the dropdown menu that asks which Foundation for Lincoln Public Schools charity you are donating to.
SNR wants to keep a record of how much our faculty, staff and students contribute to the Clinton Emergency Fund. If you donate by check, please make it out to Foundation for Lincoln Public Schools and include Clinton Emergency Fund in the ledger. If you donate online, please consider letting Dee Ebbeka know the amount you contributed by emailing her at debbeka1@unl.edu.
Look for the bin beneath a puffy orange coat on Hardin Hall&pos;s first floor. It will be there until Dec. 10, when we hope to provide Clinton students and their families with a lot of needed items donated by the SNR team.
Cory Matteson, SNR Communication