Graduate Student Seminar Series
Main Speaker: Shabani Muller
PhD Candidate in Natural Resources Sciences
Date: 3/8/2023
Time: 12:00 PM
Location: 163 North Hardin Hall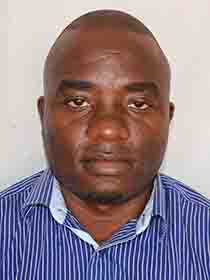 Abstract
Research proposal: Characterization of Toxoplasma gondii genotypes in shellfish, goats, and chickens in coastal Tanzania. Toxoplasmosis is a significant risk to public health in Tanzania, where HIV is also a primary concern. The genetic characteristics and key routes of transmission of Toxoplasma gondii have not been studied in the human-animal-environment interface in this part of East Africa. The study aims to understand the risk of food-borne infection in the area by sampling shellfish, goats, and chickens from markets and screening them for the presence of T. gondii oocysts or bradyzoite cysts using molecular assays. We hypothesize that strain diversity differs in shellfish and domestic animals from environments with different land-use and felid populations. This study will provide the first genetic data for T. gondii strains circulating in Tanzanian hosts and environments, building a foundation for understanding human health through future One Health studies
Graduate Student Seminar Series
Main Speaker: Katie Campbell & Grace Campbell
Date: 3/22/2023
Time: 12:00 PM
Location: 163 North Hardin Hall
Abstract
Katie Campbell
Investigating the physiological, physical, social, behavioral, and environmental factors that influence semen quality in African elephants.
Grace Campbell
The Last Drought Frontier: Building a Drought Index for the State of Alaska
Drought is characterized by periods of below average precipitation. There are five major types of drought recognized in the literature: meteorological, hydrological, agricultural, socioeconomic, and ecological. A relatively new concept in the drought literature is "snow drought." A key part of the definition of drought is that it is not always accompanied by extreme heat. This means drought can occur even in cold climates, cold seasons, and higher latitudes and altitudes, like Alaska. Drought is a natural part of climate variability, but Alaska's climate is changing faster than any other state in the United States. Alaska is no stranger to dry periods; prolonged dry periods have occurred in the 1950's, 1970's, 1990's, and most recently from 2016-2019. However, the frequency, duration, and intensity of drought is changing due to global climate change. There have been many impacts to Alaska hydrology, forestry, and agriculture due to drought, so the purpose of this study is to enhance the understanding of drought in Alaska by identifying and using regionally appropriate climate information to create a comprehensive picture of drought in Alaska while capturing its unique characteristics. The principal components analysis (PCA) approach was used to integrate 17 individual drought indicators and indices to identify their relative contribution on a climate division basis. Those results were then used to create a composite drought index (CDI) for the state of Alaska.
Graduate Student Seminar Series
Main Speaker: Sophia Becker and Daniel Gschwentner
PhD Candidates in Natural Resources Sciences
Date: 4/5/2023
Time: 12:00 PM
Location: 163 North Hardin Hall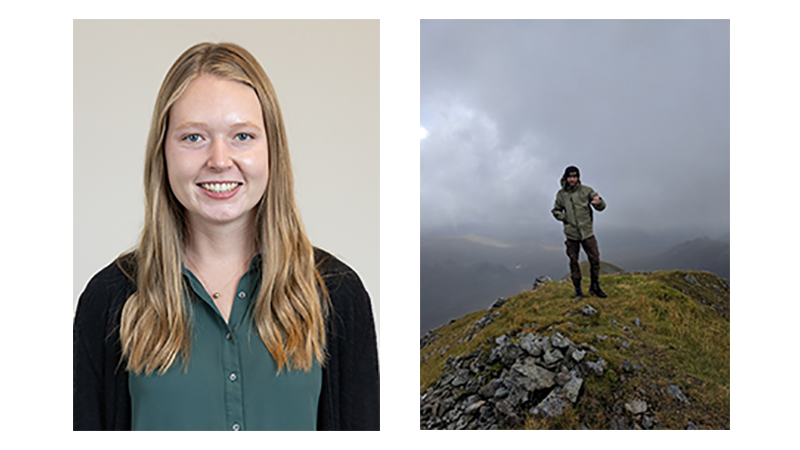 Abstract
Sophia Becker Theoretical vs experimental relationship between K-40 counts and gravimetric water content at a well instrumented agricultural research station in Nebraska, USA.
Detection of gamma-rays emitted by K-40 decay demonstrates potential for reliable soil moisture estimation for agricultural and hydrological applications. With a circular footprint of roughly 20 m radius, gamma-ray spectroscopy (GRS) provides a continuous, non-invasive average measurement that fills the scale gap between point and satellite data. GRS sensors have also been successfully integrated with Unmanned Aerial Systems opening the potential for soil moisture mapping. Current theoretical models of gamma-ray spectra and soil moisture have not been extensively tested with empirical data. An existing soil moisture model for NaI gamma-ray spectra includes a method for biomass water content correction and was tested with five sampling campaigns in a tomato field, while another soil moisture model was tested with a single sampling campaign in a sugar beet field using CsI gamma-ray spectra. We hypothesize that testing existing theoretical models with thorough empirical data over a range of soil moisture and vegetative conditions will increase our understanding of the relationship between gamma-ray spectra, soil moisture, and biomass, and will allow us to validate and/or improve the soil moisture calibration function.
In this study we conduct a robust calibration of a stationary CsI gamma-ray soil moisture sensor (gSMS, Medusa Radiometrics) against gravimetric water content samples at a long term agricultural experimental field in eastern Nebraska, United States. Additional measurements include an Eddy Covariance tower, a Cosmic-Ray Neutron Sensor, in-situ soil moisture sensors, and destructive vegetation sampling every 10 days during the growing season. In total, 18 sampling campaigns were conducted between June 2021 and October 2022 under bare soil, maize, and soybean conditions. Soil samples were collected in a radial pattern at 0, 2, 5, and 12 m from the sensor, every 60 degrees following the expected spatial sensitivity of the gSMS. Samples from the 19 locations surrounding the sensor were aggregated in 5 cm intervals from 0 to 35 cm depth. Both a depth-weighting function and the arithmetic mean were used to calculate the average gravimetric water content within the sensing volume.
We then leverage the relatively large experimental data set of gravimetric water content and K-40 counts to test current theoretical approaches to soil moisture estimation with GRS. Data from both bare soil and vegetated conditions allow us to investigate and potentially remove the biomass water content signal from the soil moisture estimation. Comparison with the existing theoretical calibration functions shows large deviations with the empirical data. Cosmic-ray Neutron Sensor data recorded at the site shows a high degree of correlation (R > 0.7 for hourly data) between the K-40 counts and neutron counts under changing biomass conditions. Lastly, comparison of the GRS derived soil moisture data with the in-situ soil moisture sensors, rainfall, and evapotranspiration result in good correspondence with soil moisture state and water fluxes at the study site.
Daniel Gschwentner
Nutrient limitation in chemically diverse lakes in the Nebraska Sandhills.
Nutrient limitation of four lakes in the Nebraska Sandhills was investigating using bioassays. Lakes differed widely in their baseline chemistry and response to nutrient additions. N, P and NP-co-limitation were observed although patterns of nutrient limitation varied in time and space.
Graduate Student Seminar Series
Main Speaker: Catherine Chan and Uc he Ogbenna
PhD Candidates in Natural Resources Sciences
Date: 4/19/2023
Time: 12:00 PM
Location: 163 North Hardin Hall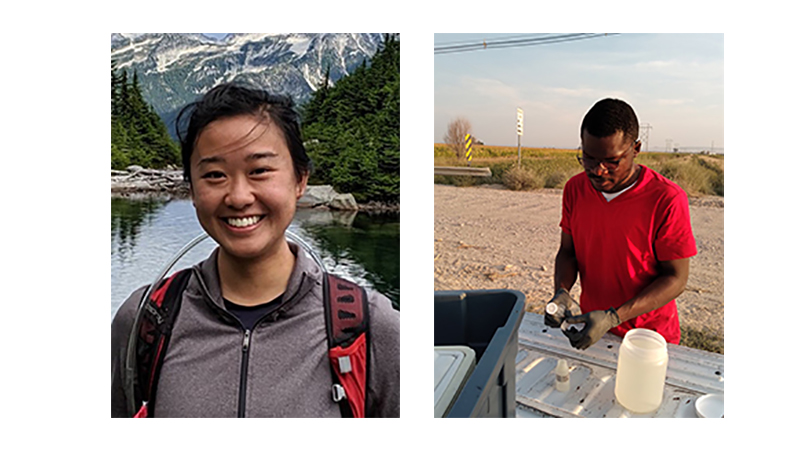 Abstract
Catherine Chan
Influence of spatial scale on estimating biodiversity through remote sensing.
Quantifying biological diversity using remote sensing has shown potential in large spatial scale estimations. One such remote sensing technique is spectral diversity, or the variation among spectra, which has been related to environmental characteristics such as species richness. The spatial scale however heavily influences this trend, particularly in how a scale or community is defined. This study seeks to preliminarily discern differences and possible causes for these trends by manipulating the scale, or community extent and definition. Understanding the relationship drivers between biodiversity and spectral variation can inform better quantification methods using remote sensing.
Uc he Ogbenna
How do flow regimes affect nutrient retention in reservoirs.
One of the main global environmental challenges is the management of nutrient contamination. The transition into the Anthropocene, a geologic epoch dominated by human activities such as urbanization and agriculture calls for the development of adaptive ways to manage our ecosystems. In recent times, reservoirs have become an integral part of human-dominated landscapes and have shown the potential to retain nutrients such as nitrogen (N) and phosphorus (P). Nutrient retention in reservoirs is driven by different processes such as sedimentation, denitrification and metabolism. These processes influence the absolute and relative concentration of essential nutrients delivered downstream. However, flow and its variations strongly control these processes. Flows in and out of reservoirs are often a function of catchment characteristics and reservoir operation. Given that the management goals of reservoirs do not always include ecosystem functions like nutrient retention, integrating nutrient retention into reservoir management goals will require an understanding of how flow regimes as influenced by reservoir operations affect the availability and balance of nutrients in and out of the reservoirs. In this study, we plan to analyze reservoir flow data to understand their patterns over time and how these drive the relative and absolute concentrations of nitrogen and phosphorus in reservoirs within catchments of varying dominant land uses.
Graduate Student Seminar Series
Main Speaker: Anum Khushal
PhD Candidate in Natural Resources Sciences
Date: 4/26/2023
Time: 12:00 PM
Location: 163 North Hardin Hall
Abstract
Characterizing Learning Environment for Quantitative Reasoning Skills in Undergraduate Biology
National calls have emphasized the inclusion of quantitative reasoning (QR) such as data and figure interpretation and mathematical and computational modeling in teaching STEM discipline. We aim to characterize the learning environments whereby instructors incorporate QR in undergraduate biology instruction based on qualitative and quantitative data about instructor intentions, QR implementation and student performance in QR skills. We hypothesize that instructors create learning environments that are conducive to different QR types including quantitative interpretations (predicting, translating models), quantitative modeling (mathematical conceptualization, creating, refining models) and meta modeling (model-based reasoning). Eighteen instructors teaching life science courses at US institutions submitted videos of themselves teaching QR in biology. The video recordings were analyzed using the Quantitative Modeling Observation Protocol a validated interdisciplinary teaching observation protocol. Student performance was measured using an assessment of quantitative modeling skills. A semi-structured interview was conducted with each instructor to explore their pedagogical content knowledge at the interface of math and biology and the instructor intentional integration of quantitative reasoning in life science courses. Collectively, the observed teaching, instructor intentions, and student performance data will facilitate triangulation on learning environments created to include QR in classroom. Preliminary work has led to two broad profiles, learning environments that emphasize quantitative interpretation of figures and data tables and learning environments that additionally emphasize model creation, revision, and application. For instructors seeking to include QR into biology or other STEM discipline classroom this work will highlight pedagogy that creates innovative, QR-focused learning environments.
Graduate Student Seminar Series
Main Speaker: Megan Baldissara
PhD Candidate in Natural Resources Sciences
Date: 5/3/2023
Time: 12:00 PM
Location: 163 North Hardin Hall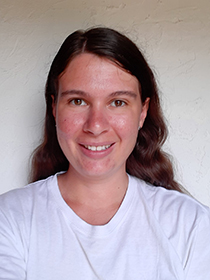 Abstract
Identifying and Prioritizing Habitat for Pheasant Conservation and Management in Agriculturally Dominated Landscapes
Agricultural intensification poses a great threat to biodiversity with globally 51% of vulnerable and concerned species being threatened by it. Despite agricultural intensification being so threatening to wildlife, there is limited knowledge on the best practices to restore habitats in agriculturally dominated landscapes. This is due to the limited monetary resources in conservation countered by a significant expense for habitat restoration. To understand how to restore such habitats efficiently and cost-effectively, wildlife-habitat relationships need to be understood which are scale-dependent. Studies tend to research these relationships on non-standardized scales, making comparison analysis harder and causing little understanding on the topic Remote sensing can quickly gather habitat information at no cost at different scales in a standardized manner to study habitat relation with wildlife. Pheasants are charismatic, and economically and culturally important species impacted by agricultural intensification – studying their habitat relationship using remote sensing will aid understanding of habitat restoration in agriculturally dominated landscapes. The thesis will be centered in Nebraska. This state historically majorly consisted of grassland but has undergone drastic change, being fragmented, and converted into agricultural land. Before such change, pheasants were doing well in the landscape. I will outline how I will research pheasant conservation in agricultural landscapes in my chapters being: 1) Literature review of pheasant habitat data source and scale knowledge and gaps; 2)Grassland disturbance classification with field data and remote sensing; 3) GIS model for habitat prioritization that can integrate change in the landscape.
Dams and drought: how Lake Powell and the southwest mega-drought have fundamentally altered downstream nutrient dynamics
Main Speaker: Bridget Deemer
Research Ecologist , US Geological Survey Southwest Biological Science Center
Date: 5/5/2023
Time: 10:30 AM
Location: 901 South Hardin Hall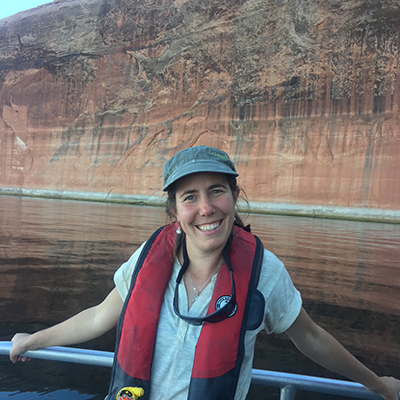 Abstract
Rivers below dams often experience seasonal or persistent reductions in phosphorus (P) inputs due to phosphorus retention in reservoirs. Lake Powell, a large water storage reservoir on the Colorado River, retains the vast majority (95-99%) of the phosphorus that it receives. This creates phosphorus limiting conditions downstream throughout the year. Long-term data from an adaptive management program show how declines in phosphorus releases from Lake Powell can lead to major collapse in the tailwater rainbow trout population. The bio-availability of phosphorus in this ecosystem is largely controlled by calcium carbonate biogeochemistry, where ecologically meaningful reductions in sediment phosphorus release can occur when river pH increases by one unit (from 7 to 8). As reservoir levels go down, as is happening in the Southwest's current drought conditions, water is beginning to be withdrawn from Lake Powell's surface waters, where photosynthesis drives pH up. This, combined with empirical observations of the vertical distribution of soluble reactive phosphorus in the water column, suggests that phosphorus bioavailability downstream of the reservoir will decline as lake levels drop. Thus, declining reservoir water levels may further exacerbate food limitation in the Colorado River below Glen Canyon Dam, with critical implications for fish and invertebrate populations.
Speaker's Bio
Bridget Deemer is a research ecologist at the U.S. Geological Survey's Grand Canyon Monitoring and Research Center where she leads a long-term water quality monitoring program on Lake Powell. Her research informs the Glen Canyon Dam Adaptive Management Program. Bridget is also passionate about understanding the role of artificial reservoirs in the global carbon balance. A major theme of her work examines how dam and reservoir management affects water quality, ecosystem productivity and greenhouse gas emissions. She is interested in identifying reservoir management win-wins as well as trade-offs, which is critical as the quantity and quality of water becomes increasingly variable under a changing climate.
Social Media
Twitter: @BridgetDeemer | Twitter- @USGSAZ
Video
Seminar & Discussions Archives
The School of Natural Resources, its faculty and affiliated programs sponsor various seminar and discussion series. Unless otherwise indicated, all are open to the public.