50 Years of Gamebird Research in Britain: What have we achieved?
Main Speaker: Nick Sotherton
Director of Research, Advisory and Education, Game and Wildlife Conservation Trust, Fordingbridge UK
Date: 8/28/2019
Time: 3:00 PM
Location: 107 South Hardin Hall (Auditorium)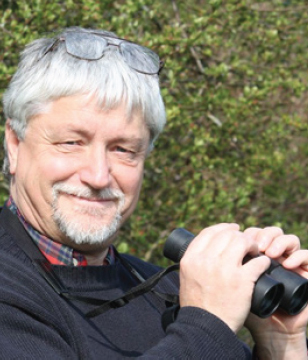 Speaker's Bio
Nick Sotherton has worked at the Game & Wildlife Conservation Trust since 1976. He has a degree in Agricultural Zoology from the University of Newcastleupon-Tyne and a PhD in Agricultural Entomology from the University of Southampton. He became Research Director in the Lowlands before becoming Director of Research for the Research Department in 1998.
In 2005 he was awarded the RASE Research Medal and the British Crop Protection Council Medal for his contribution to agricultural science. He is a Fellow of the Royal Entomological Society, A Fellow of the Royal Society of Biology and an Associate Fellow of the Royal Agricultural Society. In 2010 he was appointed as an Honorary Visiting Professor in the Centre for Rural Policy Research at the School of Humanities and Social Sciences and the School of Biosciences at the University of Exeter.
Although trained as an entomologist and working on farmland, his research interests now extend to moorland, the river and anywhere where the application of sound science can resolve wildlife declines and bring about recovery.
The School of Natural Resources, its faculty and affiliated programs sponsor various seminar series. Unless otherwise indicated, all are open to the public.