Featured Publication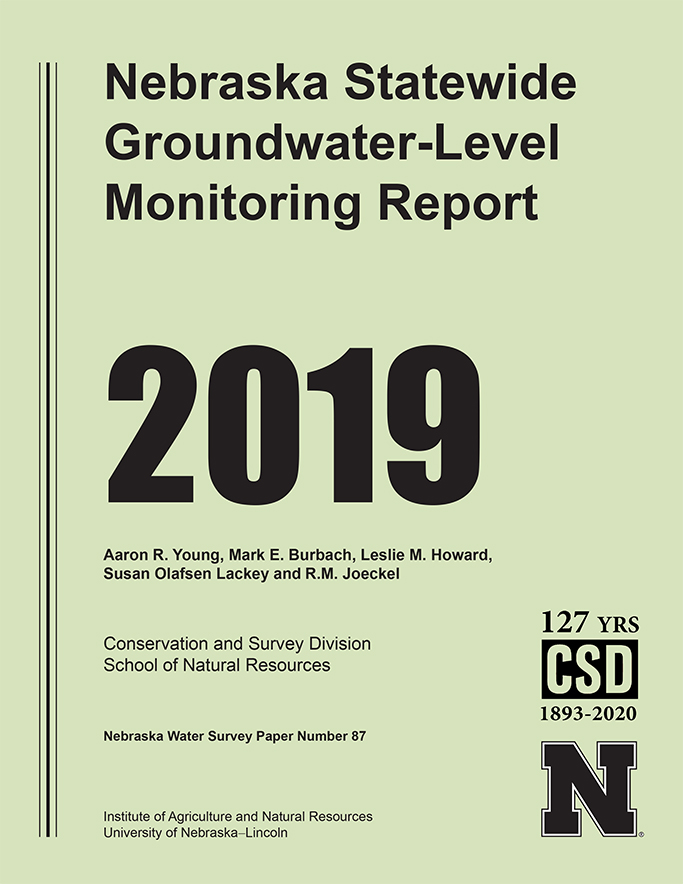 Recent Publications
Dave, N., Mittelstet, A., Korus, J., Waszgis, M. 2020. Impact of an Extreme Flood Event on Streambank Retreat: Cedar River, Nebraska, USA. Journal of the American Water Resources Association (JAWRA). Paper No. JAWRA-19-0070-P February 14, 2020. Online
Divine, D.P. and Howard, L.M., edited by Diffendal, Jr. R.F., 2020. Interpretive Geologic Maps and Cross Sections for Phelps, Kearney, and Adams Counties in Nebraska. Conservation & Survey Division, School of Natural Resources, University of Nebraska - Online
Joeckel, R. M., Ludvigson, G. A., Möller, A., Hotton, C. L., Suarez, M. B., Suarez, C. A., Sames, B., Kirkland, J. I., Hendrix, B. 2020. Chronostratigraphy and Terrestrial Palaeoclimatology of Berriasian–Hauterivian Strata of the Cedar Mountain Formation, Online
Korus, J., Joeckel, M., Tucker, S. T. 2020. Genesis of giant, bouldery bars in a Miocene gravel-bed river: Insights from outcrop sedimentology, UAS-SfM photogrammetry, and GPR. Journal of Sedimentary Research. 90(1): 27-47. Online
Young, A.R., Burbach, M.E., Howard, L.M., Lackey, S.O., Joeckel R.M. 2020. Nebraska Statewide Groundwater-Level Monitoring Report 2019. University of Nebraska-Lincoln, Conservation and Survey Division, Nebraska Water Survey Paper 87, 28 p.
Abraham, J.D., Asch, T.H., Cannia, J., Cameron, K. 2019. Comparison of a decade of examples of AEM vs Drilling results for Groundwater Exploration: The Good, the Bad and the Ugly. Washington, D.C. : American Geophysical Union. Online
Burbach, M., Floress, K., Prokopy, L. S. 2019. Catalyzing Change: Social Science for Water Resources Management. Water Research & Education 167(1):1-5. Online
Burbach, M., Reimers-Hild, C. 2019. Developing water leaders as catalysts for change: The Nebraska Water Leaders Academy. Journal of Contemporary Water Research & Education, 167, 6-22. Online
Cameron, K., Lackey, S. 2019. Hydrogeologic Framework of Eastern Nebraska- Recent Deeper (early cretaceous to cenomanian) Exploration (0016-7592 ed., vol. 51). Boulder, CO: The Geological Society of America. Online
Czap, N. V., Czap, H. J., Banerjee, S., Burbach, M. E. 2019. Encouraging farmers' participation in the Conservation Stewardship Program: A field experiment. Ecological Economics, 161, 130-143. Online
Maps and Publications
The primary outlet for obtaining Conservation and Survey Division and School of Natural Resources' maps and publications is our store, Nebraska Maps and More.
Store Hours:
Monday through Friday
8:00 am - noon and 1:00 - 5:00 pm
Closed weekends and major holidays.
Location:
Location iconSchool of Natural Resources
University of Nebraska-Lincoln
101 Hardin Hall
3310 Holdrege Street
Lincoln NE 68583-0961