Give to the School of Natural Resources
Many established NU Foundation funds provide scholarships for students who are earning degrees at the School of Natural Resources. When you give to a fund, you are helping us serve more of our students as they pursue their passions, do science and explore more. We and our students express our gratitude to those who have established funds, and the donors who help them grow. Please consider contributing a donation through the NU Foundation.
Scholarship Recipient
Dear Izaak Walton-Fremont Scholarship Donor,
I am honored to be a recipient of the Izaak Walton-Fremont Scholarship. I wanted to write and thank you so much for your financial support towards my higher education.
I am a junior at the University of Nebraska – Lincoln, studying Fisheries and Wildlife with an emphasis in Conservation Biology. I am originally from Chadron, Nebraska, where there are not many opportunities for a girl interested in marine biology or conservation. Coming to UNL really expanded my knowledge allowing me to take advantage of many opportunities dealing with fisheries and wildlife.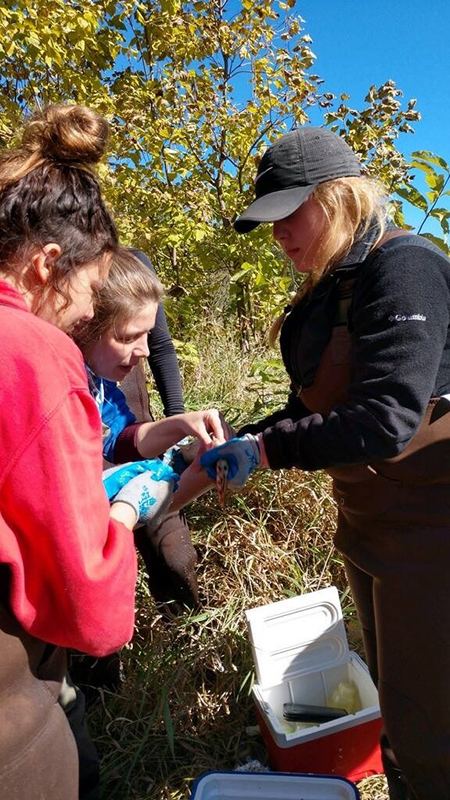 This past summer I worked as a technician for a UNL graduate student in a fisheries lab. Her research focuses on how the microbial community in Nebraskan fish and rivers change with changes in their environment. My duties included fish and water sampling along the Elkhorn, South, North, and Middle Loup Rivers. In addition, I helped process samples in a lab. Through this opportunity, I have realized that I am interested in furthering my education to a master's degree and learn more about marine conservation.
Graduating college debt free has been and will continue to be one of my priority goals. I grew up in a one parent household for the majority of my life, which taught me the value of money management. I have saved money and worked part-time jobs to save for college, but ultimately it was not enough. Your generosity has lightened my financial burden and allowed me to focus on my education.
Once again, thank you for the Izaak Walton-Fremont Scholarship. I am committed to my education and am one step closer to achieving my goals thanks to your assistance.
Sincerely,
Alyssa
Dear Wildwood Scholarship Donor,
I would like to extend my extreme gratitude to you for extending the Wildwood Scholarship for another year. It is tremendously humbling to receive this award again. As an out-of-state student in my senior year, I now fully realize how expensive college really is, both financially and mentally. But scholarships from donors like you make that part of college a lot less stressful. As an out-of-state student, I have a greater understanding and appreciation for the value of each scholarship, because the cost is higher to attend for out-of-state students. This fact makes me more appreciative of your consideration of me for this scholarship.
As a student in Fisheries and Wildlife I am pretty interested in animals, specifically snakes and reptiles. My end career goal is to become a zookeeper/curator over the reptile section at a zoo. This career path requires a lot of experience, and I feel I have a good start on that already. In the spring of 2019, I worked as an intern at the Animal Kingdom Building section of the Lincoln Children's Zoo. It was one of the most fun semesters of college I have had. I got to work with a lot of the snakes and smaller animals like sloths, fruit bats, and meercats to name a few. The Lincoln Children's Zoo was such a great building block to start building my zookeeping experience on. This winter/spring of 2021, I will start my internship at the Omaha Henry Doorly Zoo and Aquarium. I will be working with the snakes and reptiles in the desert dome and I could not be more excited to intern at one of the best zoos in the country.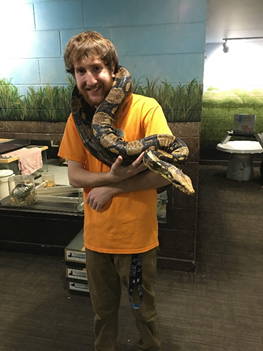 Without this scholarship, it may not have been possible for me to have these internship experiences, because I might have had to work instead. This scholarship has helped me on the road to achieve my goal in becoming a zookeeper. This scholarship is extremely helpful, and it means a lot to me. Once again, I would like to personally thank you for considering me for this scholarship.
Sincerely,
Chase
Donors Sought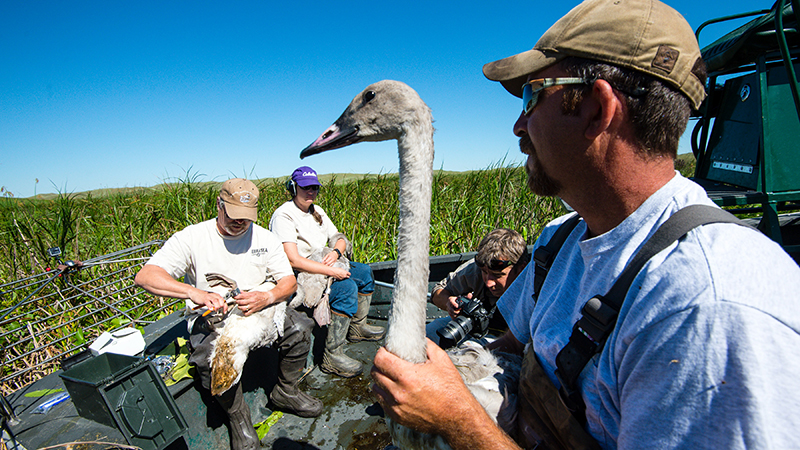 WATERFOWL AND WETLANDS FOR TOMORROW
Endowed Faculty Position Will Emphasis Waterfowl Management
Despite ongoing conservation efforts, waterfowl habitats face increasing pressure from development. Remaining habitats must be managed effectively to maintain waterfowl populations.
Management and conservation cannot progress effectively or efficiently without trained professionals to study and steward natural resources. Published research in the early 2000s showed that university-based waterfowl programs were in decline. By 2013, more than 40% of these programs had been lost when faculty retired and their positions were not filled by waterfowl experts due to funding limitations and changes in conservation priorities.
The University of Nebraska–Lincoln School of Natural Resources (SNR) has established a goal to develop an endowed, donor-based program that will prioritize the hiring of waterfowl research faculty. It also prioritizes the training of graduate students to work in the field of waterfowl and wetland habitat management to provide critical information to managers in the future.
Establishing at least one endowed faculty position in waterfowl management is the first step toward achieving this goal. The SNR currently does not have an endowed faculty position. An endowed chair will ensure a continued focus on research in waterfowl management at UNL while striving to develop future professionals in the field. Funding for an endowed chair in waterfowl management also will provide greater visibility for conservation and management practices that benefit hunters, landowners and nature lovers.
Featured Funds
Mary Bomberger Brown Fund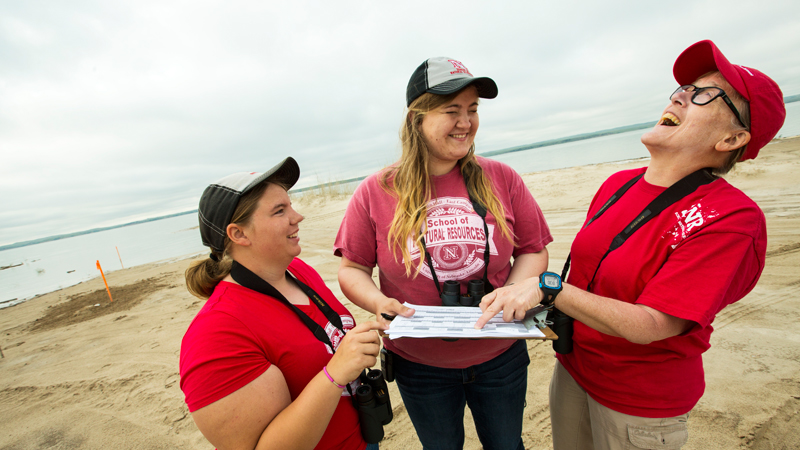 The Mary Bomberger Brown Scholarship Fund was designed specifically for students majoring in fisheries and wildlife at the School of Natural Resources
Natural Resources Development Fund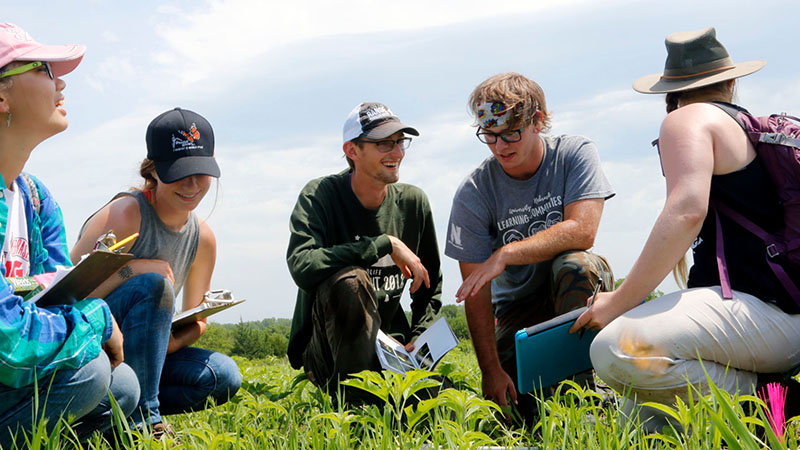 A gift to this fund benefits and supports the general needs of the department, including awards for faculty, scholarships for students, grants for travel, and support for student activities and awards.
University of Nebraska Foundation Questions
Contact:
Marcia White
Director of Development — IANR
Address

1010 Lincoln Mall, Suite 300
3310 Holdredge Street


Lincoln

, NE

68508

US

Phone

Email