Alumni & Friends
The School of Natural Resources alumni are as diverse as the natural resources that inspire us, but every day our alumni help us build a better world by giving back to their communities and to our students. You provide our students inspiration when you share your stories; when you contribute to programs and clubs; and when you offer internships or mentorships.
You are the reason our students know the importance of community and why staying connected matters.
Connect
Catch up on alumni, faculty and event invitations with our twice-yearly newsletter; share your natural resources career journey with our team; or look for your next career step through our job board.
More Stories E-Newsletter Share Your Story Career Opportunities
Keep up on the great things happening at the School of Natural Resources through Inside SNR our monthly newsletter or via our social media channels. Tag us in your social posts to be featured in our feeds.
Pay it forward
You can give back to your alma mater in a variety of ways that make a difference and help us achieve our mission to champion the natural world. We are committed to training current and future natural resource and environmental professionals to be critical thinkers prepared to manage, sustain, and renew our natural resources, but we need your help to do it.

Donate Time
Return to our classrooms or club meetings, and share your time and talent through presentations; skills training; or mentorship. Alumni engagement in our students' education is fundamental to their career success.

Collaborate
Work with our diverse student population to find your next natural resources volunteer, intern, or employee. You also can partner with our faculty on research projects important to the conservation goals at your agency, nonprofit or business.

Give a gift
Pay it forward with a monetary donation that will help us continue our legacy: training the next generation of natural resource champions by providing them a quality education, financial support, technological advancements.
This is CASNR
The School of Natural Resources is one of the largest departments in the College of Agricultural and Sciences and Natural Resources, which encompasses majors ranging from fisheries and wildlife to agricultural economics. CASNR invites you to remember the place you called home.
Want more information?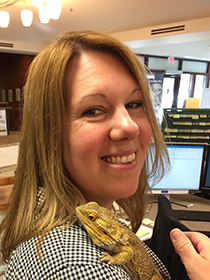 Contact Karen Gilbert
SNR Alumni, Capital Campaign, and On/Off-boarding Coordinator
Address

School of Natural Resources


912 South Hardin Hall
3310 Holdredge Street


Lincoln

, NE

68583-0961

US

Phone

Email