Posted: 11/14/2023
SNR Alumni: Sydney Brewer - Mentorship: My Catchphrase for SNR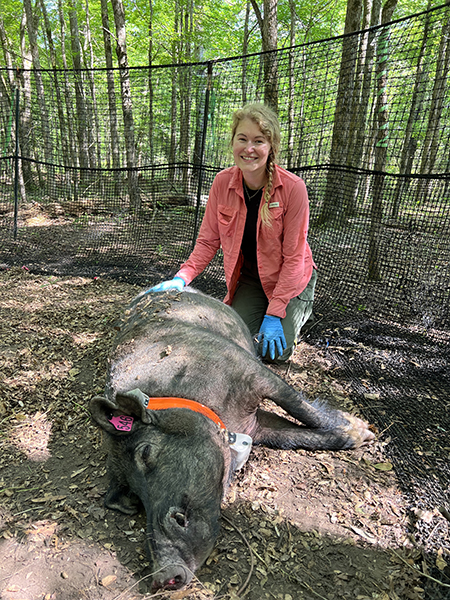 I'm Sydney Brewer, originally from a farm in Falls City, Nebraska. I proudly graduated with a Bachelor of Science in Fisheries and Wildlife from the School of Natural Resources at UNL in May 2021. Presently, I'm pursuing a Master of Science degree at the University of Georgia's Warnell School of Forestry and Natural Resources. My research focus is dedicated to the exploration of baiting and attractant methods for the management of wild pigs, especially in regions where they are invasive species. It's crucial to note that wild pigs, when invasive, wreak substantial havoc on crops and landscapes, engage in competition with native species, and present a significant disease risk.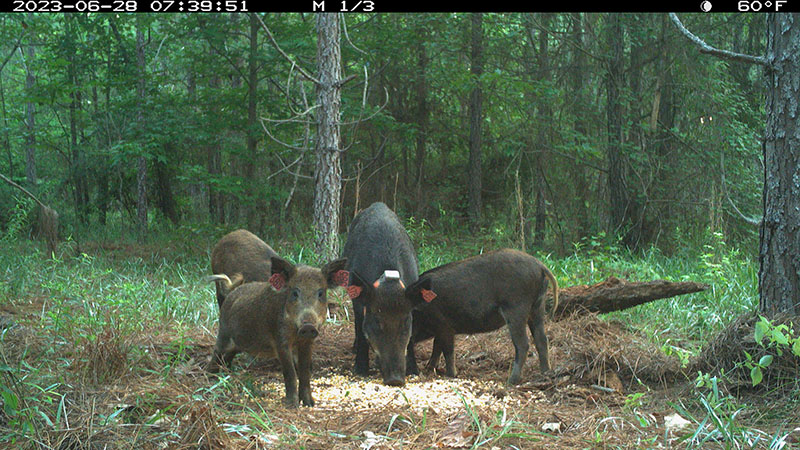 My unwavering motivation for this project is deeply rooted in my connection to farming and the firsthand experience of witnessing the substantial financial losses incurred due to wild pig activity. I am dedicated to developing highly effective techniques for attracting and eliminating these invasive species.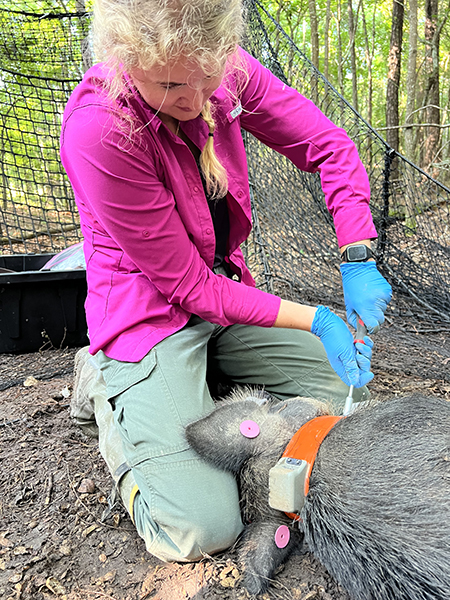 Mentorship and guidance during my time at SNR
I received invaluable mentorship and comprehensive guidance during my undergraduate years at SNR, thanks to the dedicated instructors. The classes and professors at the institution excelled in offering students like me exposure to a wide range of career fields. This exposure included a strong focus on writing and research, complemented by opportunities for practical experience and internships.
After my freshman year, I had the privilege of participating in a study abroad program led by Dr. John Carroll, which played a pivotal role in confirming my passion for my chosen field. During that memorable journey to Africa, I gained hands-on experience working with wildlife in their natural habitat. This eye-opening experience continues to be a significant influence on my current path and serves as a frequent reference point in my journey.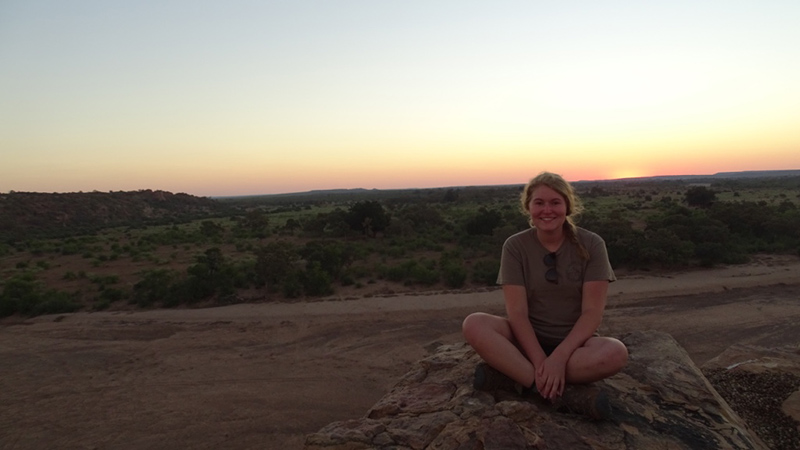 In Africa, I acquired skills in tracking animals, deploying game cameras, and identifying animal signs in the breathtaking wilderness. I even spent a month camping in the bush, a truly immersive experience. Dr. Carroll not only provided unforgettable experiences but also offered valuable career advice that has been instrumental in shaping my trajectory.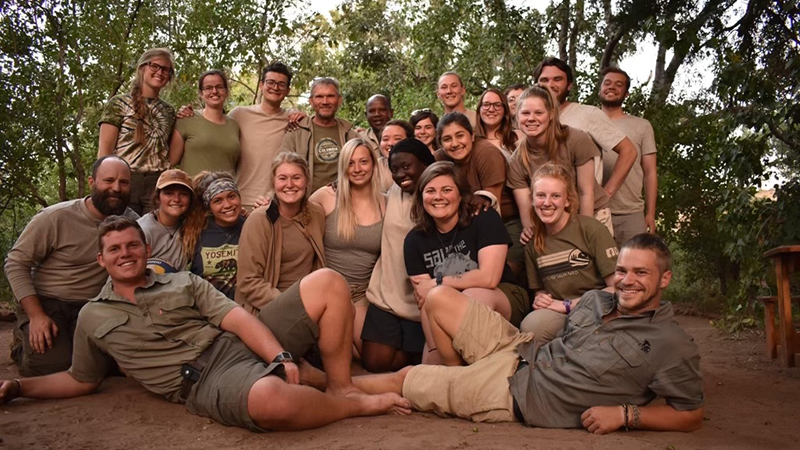 Moreover, Dr. John Benson played a pivotal role in shaping my academic journey. His courses, Vertebrate Zoology and Mammalogy, ranked among my favorite subjects during my time at UNL, and they provided invaluable preparation for my graduate studies. Dr. Benson also served as my mentor during my undergraduate research, guiding me through a challenging period when my initial project was unexpectedly canceled. In my panic, he stepped in and allowed me to collaborate on his deer project. I gained experience processing camera images and analyzing data to explore the interactions between deer and cattle in time and space. This transformative experience significantly redirected my academic pursuits, teaching me how to formulate research questions and produce a scientific manuscript.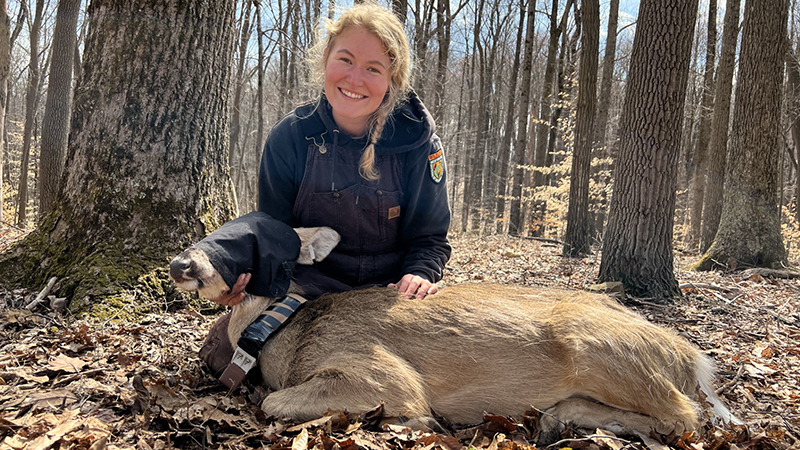 Within the School of Natural Resources, Sara Winn stands out as an exceptional influence among the resources available to all students. Her guidance played a crucial role in shaping my academic path, especially when uncertain about my ultimate educational destination. Much of my success is owed to her unwavering support.
I want to emphasize the remarkable mentorship provided by Dr. Benson. I held him in high esteem due to his impressive research achievements. Throughout my university years, he consistently set high expectations for his students and established himself as an exemplary mentor. In particular, he played a pivotal role in guiding me through completing my undergraduate thesis, a task I had never tackled before.
I also had the opportunity to mentor someone
While my deep affection for CASNR and SNR remains unwavering, my desire for further experiences and opportunities motivated me to immerse myself in various activities on the City campus. These included active involvement in Greek life, participation in the Dance Marathon, leadership roles in The Big Event, membership in the Honor's Program, and affiliation with the Mortar Board . These diverse endeavors enabled me to step out of my comfort zone and acquire valuable leadership skills.
I firmly believe in the transformative power of mentorship, which led me to pursue membership in the Nebraska Human Resources Institute (NHRI). Following a successful interview, I was fortunate enough to be selected for this exceptional program, which I consider one of the most rewarding offerings at the university. NHRI provided me with invaluable exposure to leadership opportunities and community service initiatives. My primary motivation for joining NHRI was my strong desire to give back to the community.
While at NHRI, I had the privilege of being matched with a mentee I mentored for three years. It was a gratifying experience to guide her in developing essential leadership skills and fostering positive interpersonal relationships. She often turned to me when facing challenges or seeking advice on navigating interpersonal conflicts with friends. While these challenges may not have been life-altering, I found it immensely rewarding to support her throughout those three years. My mentee, a middle school student from the LPS system, already possesses remarkable people skills and a promising future, possibly as a teacher or in a career involving extensive interaction with others. The LPS system carefully selects students with strong leadership potential and pairs them with undergraduate students who share similar qualities for mentoring. I dedicated a significant portion of my schedule to meeting with her weekly, viewing it as an opportunity to contribute to the Lincoln community. I also gained valuable skills from this relationship that carry over into my currents jobs that aid me in making new connections quickly and solving interpersonal conflicts.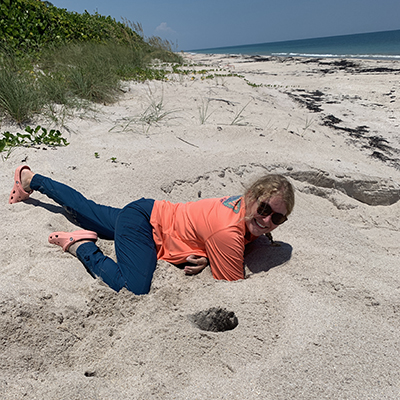 Furthermore, I had the honor of serving as a CASNR ambassador, allowing me to connect with new students on the East campus and share my experiences. Meeting their families and helping prospective students discover a major and a home that genuinely excited them was a rewarding experience. Assisting younger students in navigating their academic journey and aiding them in finding the perfect fit was incredibly fulfilling.
My career start
My journey into wildlife conservation truly took flight as I delved into immersive field experiences through internships, volunteer opportunities, and coursework. Simultaneously, my commitment to my undergraduate thesis opened my eyes to the captivating world of research. Recognizing the immense potential for fascination within this field, I eagerly anticipated the prospect of offering reliable guidance to decision-makers in conservation.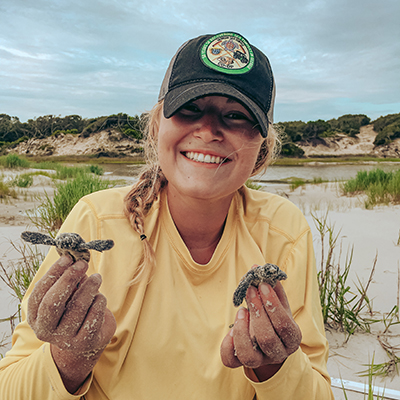 Upon graduating, I pursued temporary positions as a wildlife technician, granting me invaluable hands-on experience with a diverse array of species, ranging from bears to sea turtles, deer, and shorebirds. This multi-faceted exposure not only bolstered my preparedness for subsequent graduate studies but also revealed my inquisitive nature, igniting a passion for returning to the research world.
If I could turn back the hands of time…
I found myself deeply engrossed in the City campus. Still, upon reflection, I've realized that I missed out on opportunities to become more involved in the East campus, where I was a member of the Wildlife Club but remained relatively passive. Even though the club had more members from my major, with whom I frequently interacted, I felt the urge to explore new experiences outside my comfort zone. Additionally, I missed the chance to pursue the publication of a research paper during my undergraduate years. Because I started my research journey later than I should have, I only submitted the completed work without actively pursuing formal publication. Juggling the responsibilities of being a Teaching Assistant, coursework, and research was undoubtedly demanding, so I should have initiated the research process much earlier.
My two cents advice…
The fields of Fisheries and Wildlife may appear intimidating to many, but I recommend venturing beyond your comfort zone to acquire the necessary expertise for success. There are numerous potential career paths within Fisheries and Wildlife, and it can be overwhelming at first. However, by participating in internships and research, you can discover the perfect fit for you. Summer internships significantly influenced my journey. I actively pursued opportunities across the United States during the summer to engage with a wide range of species, individuals, and substantial projects. Through these positions, you can determine your preferences and areas of interest. These experiences have allowed me to establish connections across the United States and directly engage in hands-on work with wildlife species I had never encountered before.
Initially, I needed a clearer sense of direction in my career journey. However, I am immensely grateful to Sara Winn for her invaluable guidance. She encouraged me to adopt a sort of 'reverse engineering approach,' which involved perusing the job listings on the Texas A&M Natural Resources job board. This approach helped me identify roles that sparked my interest and provided a roadmap for achieving them. I wholeheartedly recommend this tool to anyone navigating the field of Natural Resources, whether they are undergraduates or graduate students. The job board offers a diverse array of opportunities, ranging from internships and seasonal technician positions to graduate school offers and full-time jobs. [Editor's note: SNR also has an extensive Career Opportunities webpage.]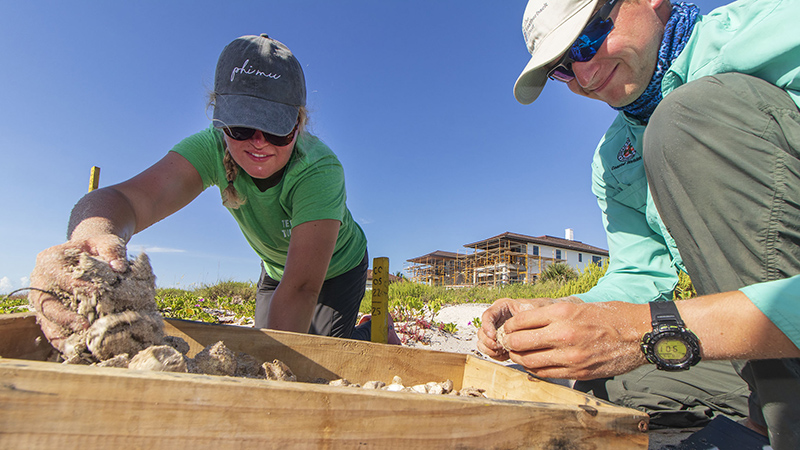 Furthermore, I emphasize the importance of developing interpersonal skills and stepping out of one's comfort zone. Personal growth often occurs when we challenge ourselves in this way. Building meaningful relationships with faculty members can lead to valuable mentorships, as they boast extensive connections on a national level. It's worth noting that UNL, and specifically the School of Natural Resources (SNR), is home to professors who are highly respected across the country. In my various experiences and positions, I have consistently found individuals with connections to our esteemed faculty. Connecting with these professors can greatly benefit students pursuing careers in Fisheries and Wildlife or other focus areas.
—by Jerome Okojokwu-Idu, graduate student in Natural Resource Sciences.