Posted: 1/26/2021
SNR students encouraged to apply to Cabela's Apprenticeship Program by March 1
This winter, Sophia Gobber has spent most of her waking hours training at the Nebraska Law Enforcement Training Center to become a state conservation officer. It's a career that Gobber, a recent University of Nebraska-Lincoln School of Natural Resources fisheries and wildlife graduate with a focus in law enforcement, knew she wanted while in school and a goal that she said she better positioned herself to achieve by applying for the Cabela's Apprenticeship Program while at UNL. The application process is now open for undergrads with sophomore standing or 27 credit hours, and Gobber encouraged students to apply for it.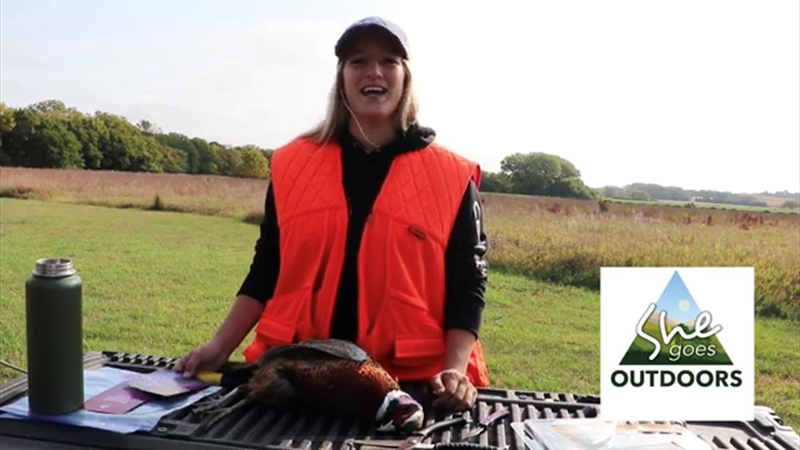 "I believe my Cabela's Apprenticeship set me apart from the other potential candidates with being able to go outside my comfort zone and learn more about my own role and capabilities in the natural resource field, both virtually and in person, " she said. "I was able to demonstrate a positive impact I can make with the public in educating and informing them of our natural resources. "
The program, which is accepting applications until March 1, is a partnership among Cabela's, the Nebraska Game and Parks Commission and UNL, with funding provided by Cabela's. The program provides undergraduate students with funding to work on research projects that address real-world issues that conservationists tackle throughout their careers.
Recruiting new outdoor activity participants, developing and managing fish and wildlife habitats, protecting threatened and endangered species and supporting ecosystem conservation are goals that have been at the heart of many previous student projects. When submitting an application, students are asked to provide clear and concise goals for the project they are developing, along with a timetable and how funding would be used on it. Typically, funding for a Cabela's Apprenticeship Program project averages around $3,000, though other levels are considered based upon justification provided in the application.
"Each year, the Cabela's Apprenticeship provides opportunities for eight to 12 undergraduates to pursue research interests that align with Cabela's, NGPC's, and SNR's missions, " said Christopher Chizinski, associate professor of human dimensions of wildlife. "Students are given the space to delve into their interests, whether it's Nebraska fur trappers, hyenas in Africa or birds in the Prairie Corridor. Students are not limited to working with a mentor, but most students choose to work with a faculty member, an agency partner or NGO that results in fruitful networking and career building. I am looking forward to seeing the next round of applicants in 2021."
Gobber said she first learned about the program from her advisor, Sara Winn. Gobber then talked with SNR professors Mark Pegg and Christopher Chizinski, who emphasized that the program provided previous successful applicants with opportunities for in-field experience and on-the-job training.
"After speaking to my professors, I was immediately hooked and knew I had to apply as soon as I could for the next round of applicants, " she said.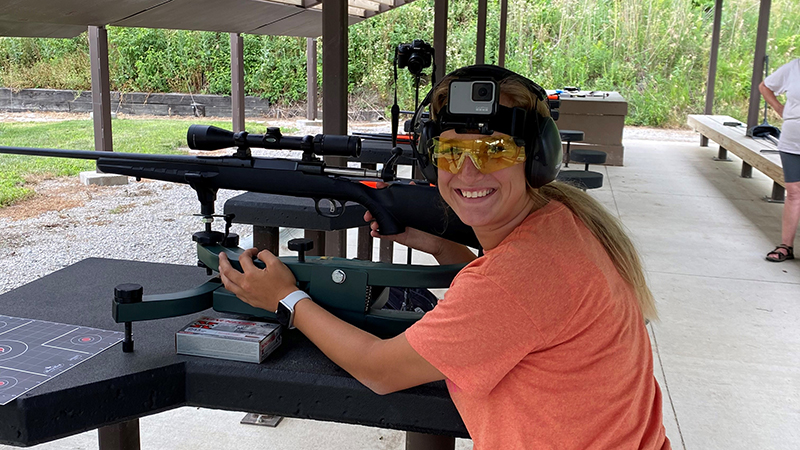 Gobber's initial Cabela's Apprenticeship Program application centered around a project aligned closely with the career she's now embarking on. She was going to join the Iowa Department of Natural Resources for a summer 2020 internship as a water patrol officer on Lake Manawa and, she said, "learn more about the role of law enforcement in natural resources. " However, due to the spread of the coronavirus, Gobber was unable to attend the Iowa DNR Patrol Academy training in advance of the summer internship. So she audibled.
"I was fortunate that Iowa DNR was able to find me another position within their team and offered me the position as a hunting education specialist, " she said. "I was able to switch my focus of my (Cabela's) project to encompass a virtual and in-person method of teaching and public relations within natural resources. "
Gobber's Cabela's project focused on ways to safely and actively encourage natural resource enthusiasts in Iowa and other states to get outside and either try new activities, hone their existing skills or rediscover recreation experiences that once drew them outdoors. One way she did that was by helping to develop a podcast, "She Goes Outdoors. "
"While working for Iowa I was able to participate in a multi-state partnership in developing 'She Goes Outdoors,' where our focus was to attempt to give women the tools and encouragement to have fun outdoors, " Gobber said. "We were able to develop weekly podcasts, outdoor subscription boxes, and education materials, and informational virtual workshops to help them hone in or develop a specific outdoor skill. I was able to implement numerous different virtual educational workshops: Hunter Education, Pheasant Hunting 101, Furbearer Trapping, Fly Fishing, Birding, Outdoor Cooking, and so much more. I was able to do all of this, because I was granted the Cabela's Apprenticeship Program. It enabled me to gather more information on how the natural resource field can better utilize virtual techniques to enhance our current education programs and how to adapt them to today's technological world. "
Gobber was offered a Nebraska conservation officer position while she was still completing her Cabela's program. Ben Breske, an environmental science and fisheries and wildlife major, said that the work he conducted in the apprenticeship program helped him build connections "that will be valuable no matter where my career ends up taking me. "
Along with fisheries and wildlife major Jade Wawers, Breske is working as a student caller on a Nebraska Game and Parks Commission research project. The goal of the project is to find out if calling lapsed hunters to remind them of upcoming hunting seasons leads them to get back in the field and take part in the activity again.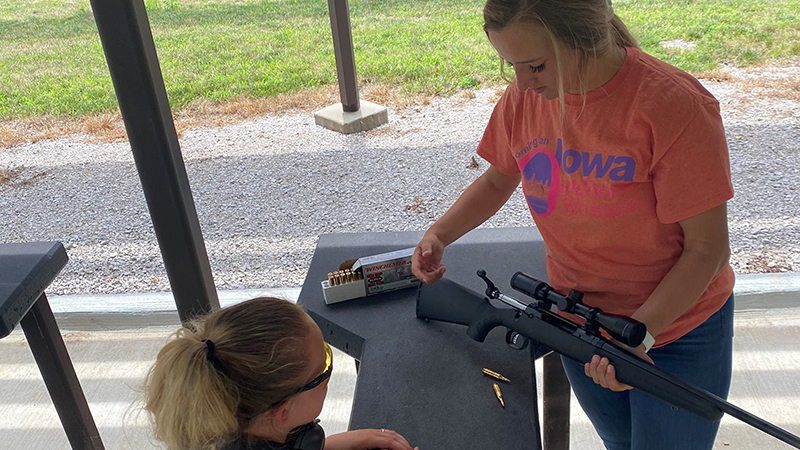 "The Cabela's Apprenticeship Research Program helped me in conducting the research by connecting me with professionals who set up the framework and resources I needed to do it, " Breske said.
Gobber agreed. "I would say this program is one of the things I am most thankful for from the university," she said. "It encouraged me to get out there and meet people within my field, push me outside my comfort zone, and gain a diverse knowledge of natural resources. You can never have too much field work experience on your resume and I guarantee that any future employer will be impressed to see the experience you will gain from this program. "
To learn more about the program, email Chizinski at cchizinski2@unl.edu.