Posted: 7/13/2022
Environmental Science major competes on Team U.S.A. at the International Soil Judging Contest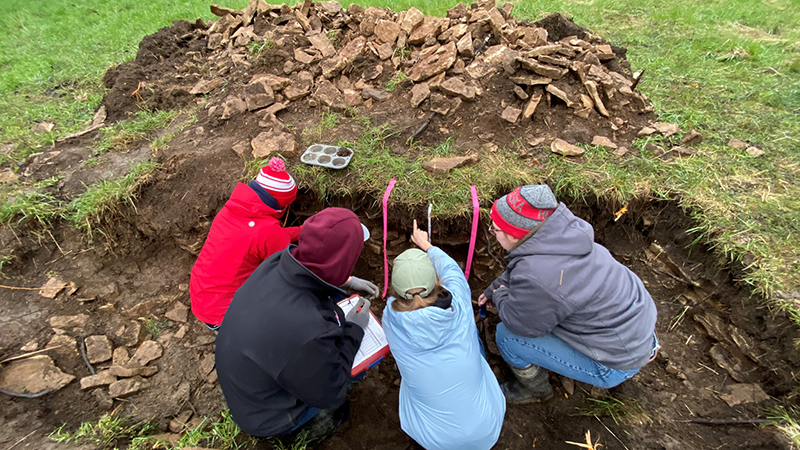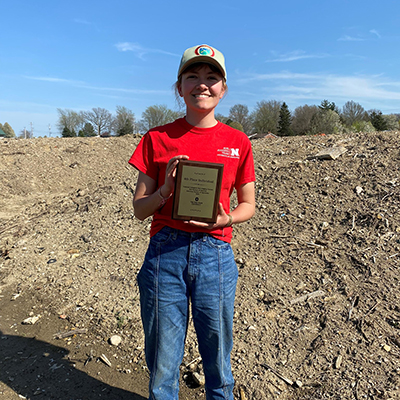 University of Nebraska–Lincoln student Kennadi Griffis, a third-year environmental science major, with a concentration in soil science and a water science minor, will be competing in the International Soil Judging Competition July 26-31, 2022 in Stirling, Scotland. Griffis will be a member of Team USA, along with students from Virginia Tech, North Carolina State University and University of Wisconsin-Platteville, and two coaches from Virginia Tech.
The contest is being held as part of the 2022 World Congress of Soil Science. Participants will receive training from soil experts in the United Kingdom and represent their respective countries in the contest. The event is hosted by the British Society of Soil Science on behalf of the International Union of Soil Science. Other countries sending teams to the contest include Korea, Hungary, Germany, Italy, U.K. and Spain. The U.S. team has been training together online throughout the summer.
The students on Team U.S.A. will learn about the soils of Scotland, meet and network with soil scientists from around the world, and compete on an international stage. Stirling, Scotland is known as the "Gateway to the Highlands." In Scotland, Team U.S.A. will encounter Spodosols (colorful forest soils regarded as the most beautiful soils by many soil scientists) and Histosols (organic soils, such as those of peatlands).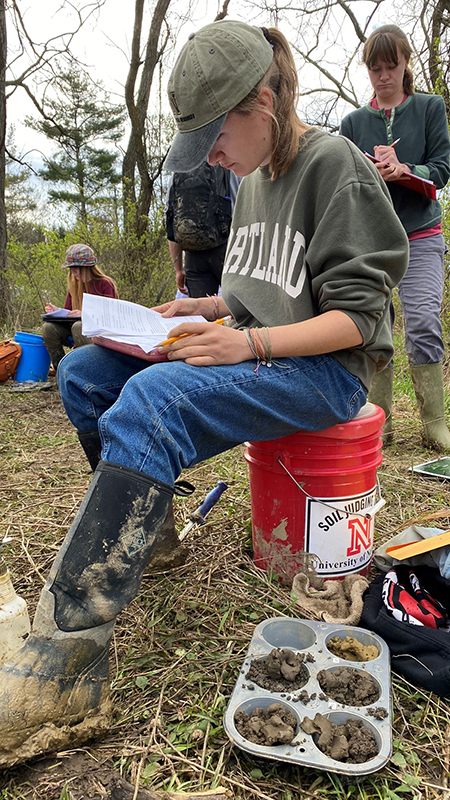 Griffis earned a spot on Team USA by placing fourth in the National Collegiate Soil Judging Contest in Columbus, Ohio, in April. The national contest included 84 individual students from 21 colleges and universities. Other members of the University of Nebraska–Lincoln Soil Judging Team include Charlotte Brockman, an agriculture and environmental science communication major; Johnathan Kelly, a water science/environmental restoration science major; Mason Rutgers, an agronomy major; and Mason Schumacher, an environmental science major. The team is coached by Dr. Judy Turk (Pedologist in the Conservation and Survey Division) and Dr. Becky Young (Professor of Practice in Agronomy and Horticulture).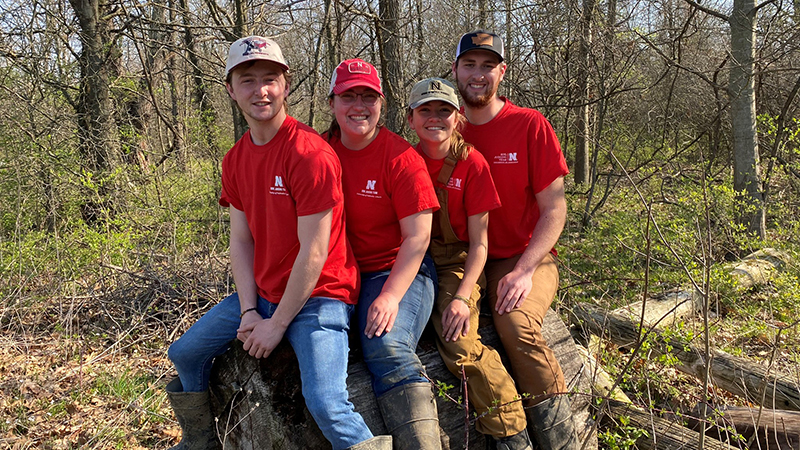 Funding for Kennadi's trip has been provided through the Agronomic Science Foundation, as well as contributions from CASNR, School of Natural Resources, and Agronomy and Horticulture Department.
by Judith Turk | School of Natural Resources