Wild turkeys: what we're learning that we thought we already knew
Main Speaker: Michael Chamberlain
Terrell Distinguished Professor of Wildlife Ecology and Management , Warnell School of Forestry and Natural Resources at the University of Georgia
Date: 9/6/2023
Time: 3:30 PM
Location: 107 South Hardin Hall (Auditorium)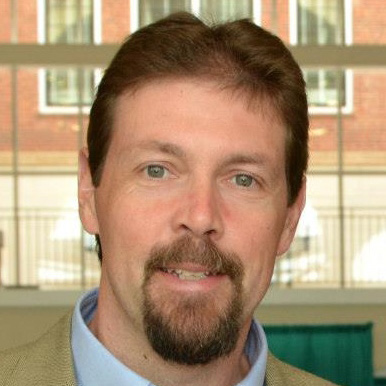 Abstract
Wild turkeys have been extensively studied throughout their geographic range. Despite decades of foundational research, ongoing work continues to demonstrate that our working knowledge of the species' mating system, behavior, and response to anthropogenic activities is lacking. I will present contemporary research on how hunting impacts various aspects of wild turkey behavior and vital rates, how female behavior during reproductive periods is more nuanced and complex than previously believed, and how social structure within populations reveals that dispersal in wild turkeys doesn't function as previously inferred. Collectively, my presentation will reveal that we continue to learn many aspects about wild turkeys that we believed we already knew.
Speaker's Bio
Mike Chamberlain is the Terrell Distinguished Professor of Wildlife Ecology and Management in the Warnell School of Forestry and Natural Resources at the University of Georgia. Mike has been with the faculty at UGA for 12 years, after spending 11 years in a similar position at Louisiana State University. He obtained a B.S. from Virginia Tech, and M.S. and Ph.D. degrees from Mississippi State University. Mike has conducted research on various wildlife species throughout his career, with much of his work focused on applied questions directed at management of those species and the landscapes they inhabit. Since his days as a graduate student, Mike has consistently conducted research on wild turkeys, with that research now spanning 25 years. In recognition of his work on wild turkeys, the National Wild Turkey Federation has presented him with the Henry S. Mosby Award for excellence in research, and the Tom Kelly Communicator Award for his social media and outreach efforts focused on wild turkey research and management.
Video
Opportunities for PIs and Students in NASA Earth Science Division
Main Speaker: Jessica Burnett
AAAS Science & Technology Policy Fellow , National Aeronautics and Space Administration
Date: 9/13/2023
Time: 3:30 PM
Location: 107 South Hardin Hall (Auditorium)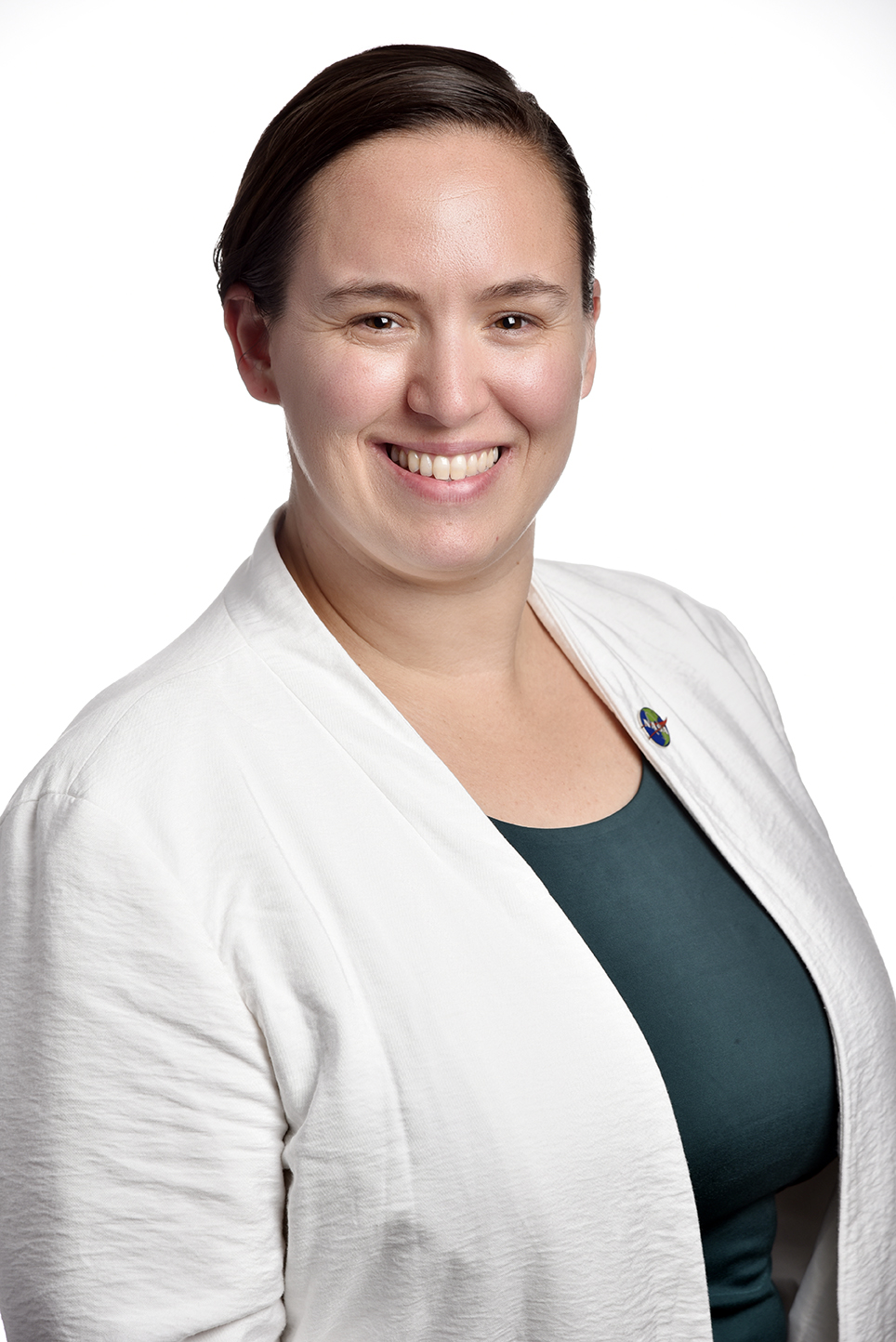 Abstract
About NASA Earth Science NASA's Earth Science Division (ESD) missions help us to understand our planet's interconnected systems, from a global scale down to minute processes. ESD delivers the technology, expertise, global observations, and applications that help us map the myriad connections between our planet's vital processes and the climate effects of ongoing natural and human-caused changes. Using observations from satellites, instruments on the International Space Station, airplanes, balloons, ships and on land, ESD researchers collect data about the science of our planet's atmospheric motion and composition; land cover, land use and vegetation; ocean currents, temperatures and upper-ocean life; and ice on land and sea. These data sets, which cover even the most remote areas of Earth, are freely and openly available to anyone. ESD offers end-to-end development, launch, data collection, analysis, and application of its missions, including those with partners in U.S. and international government, and the private sector. ESD also sponsors research and extends science and technology education to learners of all ages, inspiring the next generation of explorers. This informational talk will feature the key ways in which UNL PIs, UNL students, and state and local decision makers (e.g., NE DNR, NGPC) can engage with the NASA Earth Science Division. Jessica will provide a brief overview of the organization of ESD, highlight the most relevant current and upcoming satellite and airborne missions, and will provide examples of projects previously funded by the NASA Biological Diversity Research & Applications program & the Ecological Conservation Applications Area. She is eager to discuss student and early career opportunities at NASA (e.g., internship program, graduate student fellowship, early career researcher award), and can provide insights on the AAAS STPF.
Speaker's Bio
Dr. Jessica Burnett is a AAAS Science and Technology Policy Fellow and an Associate Program Manager at NASA Headquarters in Washington, D.C. She supports the Ecological Conservation Applications Area through program management, strategy development, interagency relationship building, and targeted outreach. She plays a key role in curating relationships with government and non-government conservation partners and coalitions in North America and, especially, the U.S. She currently serves on numerous interagency committees and initiatives, including the National Invasive Species Council, the Climate Change and Biodiversity Assessment, America the Beautiful (30x30), and the National Plan for Civil Earth Observations. Jessica earned a Ph.D. in Natural Resource Sciences from the University of Nebraska-Lincoln and a M.Sc. and B.Sc. in Wildlife Ecology and Conservation from the University of Florida and is an alumnus of the Nebraska Cooperative Fish and Wildlife Research Unit. Her disciplinary expertise centers around the intersection of applied ecology and software development.
Video
Mammalian evolution, biodiversity conservation, and One Health
Main Speaker: Andrew G. Hope
Assistant Professor , Kansas State University | Division of Biology
Date: 9/20/2023
Time: 3:30 PM
Location: 107 South Hardin Hall (Auditorium)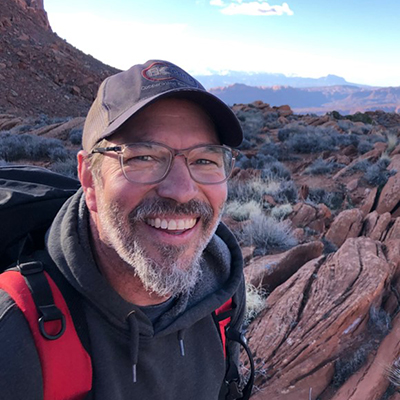 Abstract
We, as humans, are inextricably connected to global biodiversity through our shared environments and interactions. My program of study investigates the evolutionary ecology of wildlife, with two primary goals being to 1) enhance conservation of biodiversity within increasingly perturbed environments, and 2) explore the evolutionary legacies of host-parasite-pathogen relationships. Together these priorities are adding important insights to how environmental changes shape evolutionary trajectories. In particular, we have identified numerous species, and intra-specific lineages of concern for ongoing management; shifting evolutionary relationships between hosts, parasites and disease; and important geographic regions that may be considered evolutionary hotspots for emerging host-parasite interactions, with implications for disease risks.
I will review some recent highlights of research and educational outreach from my lab, and outline some ongoing research directions for expanding mammalian molecular ecology and wildlife disease perspectives into the future. Emerging "One Health" perspectives emphasize that human well-being critically relies on healthy ecosystems and intact functional linkages among species, but as yet the overwhelming focus has been on human biomedical research: Our current and future work instead emphasizes the importance of considering human health concerns from the perspective of biodiversity in a changing world.
Speaker's Contact Information
Email
Video
From Ideas to Images: Translating science and environmental issues into pictures for National Geographic
Main Speaker: Jim Richardson
Photographer , National Geographic
Date: 9/27/2023
Time: 3:30 PM
Location: 107 South Hardin Hall (Auditorium)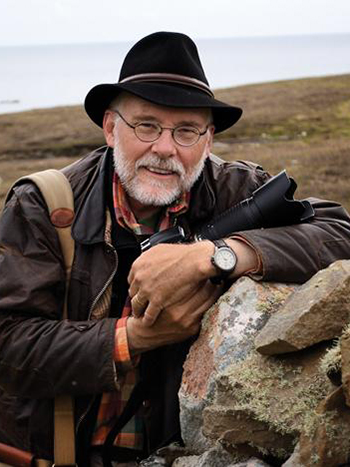 Abstract
For 35 years Jim Richardson has covered complex and challenging stories around the world for National Geographic Magazine. In this presentation he will discuss the challenges of translating science and research into compelling images that tell rich stories. Richardson became an acknowledged master at tackling difficult — but important — subjects. (His fellow National Geographic colleagues name him their "Photographer's Photographer.") Topics in this lecture will range from food and agriculture, soil, Scottish moors, Tallgrass Prairie, light pollution, Neolithic archeology, GMO foods, Mount St. Helens, the Ogallala Aquifer and (perhaps) the cultural and linguistic impact of the translation of the King James Bible in 1611. If prompted he will also report on his favorite Scottish islands and preferred single malt whiskies.
Speaker's Bio
Jim Richardson has built his photographic career around visual storytelling by creating groundbreaking work in documentary, resource issues, environmental photography, and the critical concerns of feeding the planet. Before concentrating his working life at National Geographic for the last 30+ years he was noted for his innovative documentary narratives of rural life and adolescence that won him special recognition in the World Understanding contest three times (1975, 1976, 1977) and the Crystal AMI for best multimedia presentation in the world in 1983. For National Geographic he pioneered fresh visual narratives of water issues in the 1990's before beginning his work on food, agricultural development, and the problems surrounding feeding our growing (and hungry) world. He speaks world-wide on food issues and his longtime fascination with the culture and landscape of Scotland. Among numerous awards he is proudest that his fellow National Geographic photographers named him their "Photographer's Photographer" in 2014 and the people of Cuba, Kansas (Pop. 186) named him their "Honored Citizen." He is co-founder of Eyes On Earth, an educational initiative that seeks to inspire a new generation of visual storytellers for the Anthropocene era. In 2017 Kansas State University bestowed an honorary doctorate for his work in cultural and environmental communications.
Video
Wildfire Effects on Primary Production and Lake Ice Dynamics in Sandhill Lakes
Main Speaker: Daniel Gschwentner
Doctorate of Philosophy candidate in Natural Resource Sciences with a specialization in Applied Ecology , Univerisity of Nebraska-Lincoln | School of Natural Resources
Date: 9/29/2023
Time: 3:00 PM
Location: 107 South Hardin Hall (Auditorium)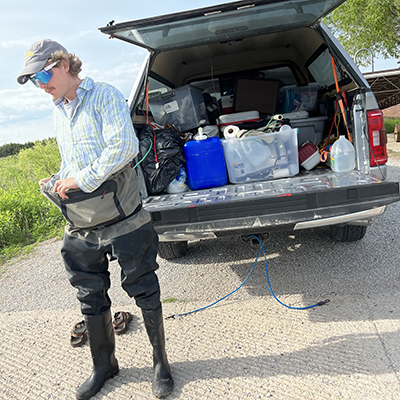 Abstract
Long ago, in a time forgotten, a wet climate threw the dunes of the Nebraska Sand Hills out of balance. Grasslands proliferated, stabilizing dune complexes as upwelling groundwater birthed a horde of shallow lakes. In a land where temperatures can exceed 100 Fahrenheit and plummet well-below freezing across the solstice seasons, change is afoot. The cold is returning, and in the frozen wastes of the Nebraska Sand Hills, ice is amassing across lakes. Yet, summer grassland wildfires abound initiating novel environmental circumstances for Sand Hill lakes. At the center of these events lies climate change, a disturbance as harsh and unyielding as the windswept and sun-bleached Sand Hills.
Sweeping from a harsh land of cold to a summertime of scorching heat, A Study of Ice and Fire tells a tale of lake ice cover, nitrogen, phosphorous and algae, who come together in the unrelenting maelstrom of biogeochemical cycles and environmental change. Here, groundwater inputs and evaporation form complex and nutrient-rich brines; seasonal and interannual variability carries limnologists off into madness; algal biomass proliferates; dissolved oxygen is consumed entirely under ice cover, ferrying fish beyond the Wall; wildfire ash blunts the advance of light into aquatic environments; nitrogen-limited lakes remain unspoiled by the hot tongue of fire; and lake ice cover waxes and wanes in accordance with atmospheric temperatures.
Amid sinking watercraft and labyrinths of undocumented R code, lab and field work, cruel budget cuts and victorious grant applications, committee meetings and conspiratorial coffee breaks, allies and crafty PhD supervisors, the story of the Sand Hill lakes unfolds, as intrepid students endeavor to survive that deadliest of conflicts: graduate school.
Speaker's Bio
Daniel received his bachelor's degree from Loughborough University, UK, where he was introduced to limnology and the study of lake sediments. At UNL, Daniel has studied the ecology and chemistry of alkaline and saline Sand Hill lakes in western Nebraska. His research focuses on the interactions between primary production, nutrient cycling and water chemistry in lake systems as well as lake response to environmental disturbances. Daniel is grateful to have received funding from the Daugherty Water For Food Institute, the USGS, and the NSF through the STOICH-project.
Video
Moose in Western Alaska and the Challenges of Ungulate Management
Main Speaker: Shawn Crimmins
Research Ecologist, Assistant Professor of Wildlife Ecology , University of Alaska | Biology and Wildlife
Date: 10/4/2023
Time: 3:30 PM
Location: 107 South Hardin Hall (Auditorium)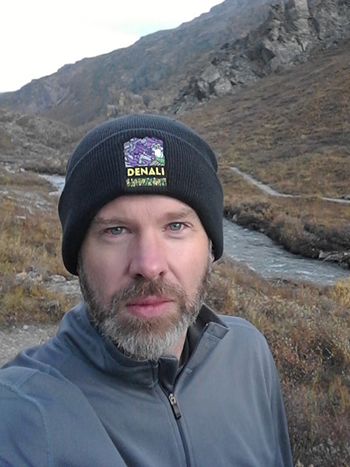 Abstract
In much of Alaska, ungulates provide a critical subsistence resource for local residents. As such, there is much concern over and interest in their management. I will compare and contrast the history, ecology, and management of two western Alaska moose populations that have displayed vastly different trends in recent years. On Togiak National Wildlife Refuge in southwestern Alaska, moose populations have increased dramatically since the late 1990's, whereas moose populations on the Seward Peninsula in west-central Alaska have been relatively stable in recent years. I will highlight the many challenges associated with managing ungulates across such large landscapes as those in western Alaska and close with a discussion about recent management actions that have resulted in substantial controversy in Alaska.
Speaker's Bio
Shawn is the Assistant Unit Leader at the Alaska Cooperative Fish and Wildlife Research Unit, where his work focuses primarily on habitat use and population dynamics of large mammals.
Speaker's Contact Information
Email
Video
Water, Climate and Health in Nebraska
Main Speaker: Jesse Bell
Claire M. Hubbard Professor of Water, Climate and Health , University of Nebraska Medical Center | Department of Environmental, Agricultural, and Occupational Health
Date: 10/18/2023
Time: 3:30 PM
Location: 107 South Hardin Hall (Auditorium)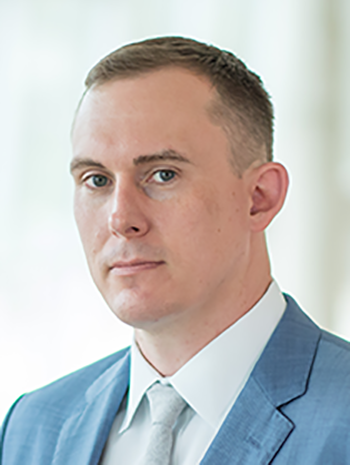 Abstract
The Water, Climate and Health Program pioneers interdisciplinary research, education, and collaborative solutions to public health challenges associated with water and climate in Nebraska and around the world. This program brings together experts from the University of Medical Center College of Public Health, the University of Nebraska – Lincoln Institute of Agriculture and Natural Resources, and Daugherty Water for Food Global Institute at the University of Nebraska to address Nebraska's most pressing public health issues related to water and climate. This program has foundational commitments that are focused on research, education, engagement, and policy to address these issues.
Speaker's Bio
Dr. Jesse E. Bell is the Claire M. Hubbard Professor of Water, Climate, and Health in the Department of Environmental, Agricultural, and Occupational Health at the University of Nebraska Medical Center and the School of Natural Resources within the Institute of Agriculture and Natural Resources at the University of Nebraska-Lincoln. He is the director of the Water, Climate and Health Program at UNMC and the director of Water, Climate and Health at the University of Nebraska's Daugherty Water for Food Global Institute. The mission of these programs is to develop interdisciplinary research, education and collaborative solutions to public health challenges associated with environmental issues in Nebraska and around the world. As the founding director, he has helped grow these programs to over 25 faculty, staff, and students. His expertise and research are focused on understanding how human and natural processes are connected to changes in the environment and climate. Before coming to UNMC, Dr. Bell developed and served in an interagency position between the National Oceanic and Atmospheric Administration (NOAA) and the Centers for Disease Control and Prevention (CDC). During his time in this role, his work built the foundation for novel and innovative approaches to use climate data to assist with health research. He was able to unite each organization's efforts toward better understanding the impact of climate change on health. He has authored more than 70 scientific articles and technical reports, including serving as a lead author for the U.S. Global Change Research Program report "The Impacts of Climate Change on Human Health in the United States: A Scientific Assessment" that was released by the White House in 2016.
Speaker's Contact Information
Email
Video
Unraveling the Intricate redox dynamics of inorganic nitrogen species in the vadose zone
Main Speaker: Yvon Ukwishaka
Masters of Science candidate in Natural Resources Science , University of Nebraska-Lincoln | School of Natural Resources
Date: 10/20/2023
Time: 3:00 PM
Location: 107 South Hardin Hall (Auditorium)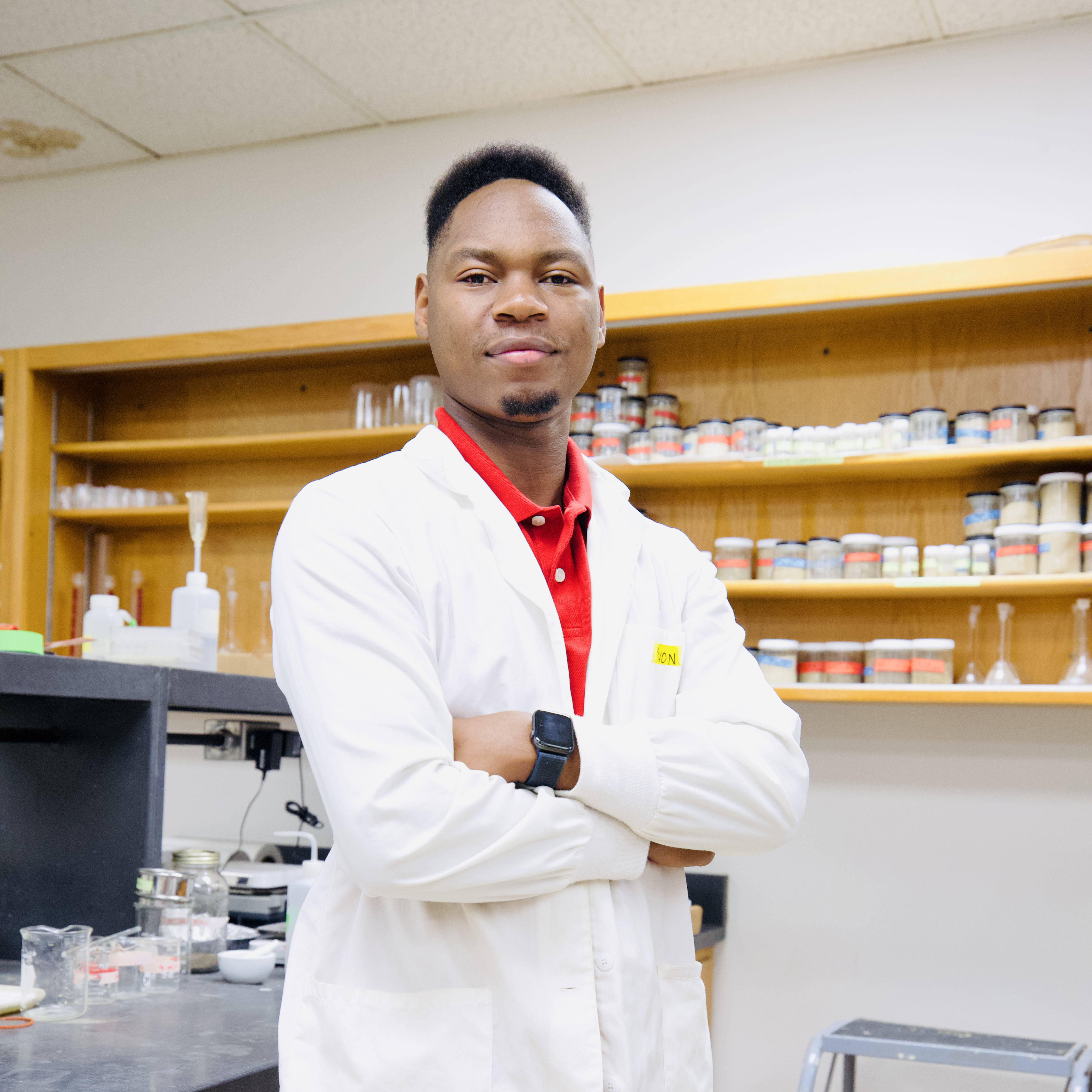 Abstract
In the field of environmental science and water quality, there is a growing recognition of the importance of understanding the complex redox dynamics of inorganic nitrogen species within the vadose zone. The vadose zone, which extends from the surface to the groundwater table, plays a crucial role in buffering and influencing the fate of contaminants before they reach the groundwater. Nitrate, in particular, is a significant groundwater contaminant in heavily cultivated areas such as Nebraska. However, studying the vadose zone and preventing nitrate contamination is a challenging task that requires a meticulous examination of the redox reactions governing the transformation of nitrogen species in a controlled environment. These processes are fundamental to the cycling of nitrogen, the overall health of ecosystems, and the quality of water resources. By investigating the interplay between biological, chemical, and physical factors, we aim to unravel the mechanisms behind nitrogen transformation and shed light on their implications for groundwater contamination and the sustainability of ecosystems. To achieve this, our study conducted a laboratory-scale experiment using undisturbed soil sediments carefully packed in columns to simulate the vadose zone of the corn-planted and sprinkler-irrigated fields in Central Nebraska. These columns were divided into two groups based on irrigation methods, namely sprinkler irrigation and rainfed, to replicate the diverse moisture regimes observed in agricultural settings. Our study was conducted without the addition of external nitrate, ensuring that we focused solely on the transformation of legacy nitrogen within the vadose zone under different irrigation systems. In this seminar, we will present findings from our experiment, which used a modern and unique research experimental design and shed light on the intricate redox transformation of inorganic nitrogen species in the vadose zone.
Speaker's Bio
Yvon Ukwishaka earned his bachelor's degree in science at UNL through CASNR Undergraduate Scholarship Program (CUSP). During his undergraduate years, he majored in Integrated Science while minoring in Water Science, Precision Agriculture, and Conservation Agriculture, showcasing his diverse academic interests. Currently, in his graduate studies, Yvon is actively engaged in research projects funded by USDA, USGS104b, and Layman funds. His research focuses on understanding the intricate dynamics reactive nitrogen in the critical zone and how Nitrogen related surficial human activities impact the vadose zone – groundwater integrated system. This work is integral to addressing critical environmental challenges.
Speaker's Contact Information
Video
Niche ecology, distributional ecology, and diversification in vertebrate communities
Main Speaker: Jacob C. Cooper
Assistant Professor , University of Nebraska-Kearney | Department of Biology
Date: 10/25/2023
Time: 3:30 PM
Location: 107 South Hardin Hall (Auditorium)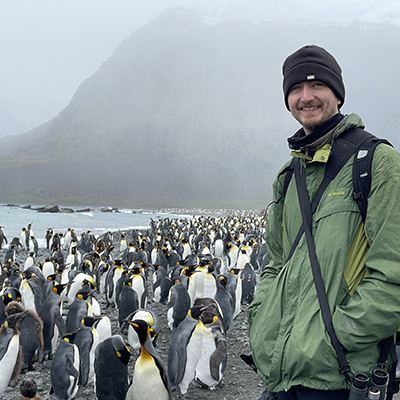 Abstract
Species evolve in dynamic landscapes where their distributions are constantly changing, expanding and contracting within human lifespans and fragmenting or coming into contact across the landscape on large timescales. Understanding the dynamics of short-term range changes and studying the ways in which ecology and distribution drive diversification can help us understand how climates and climatic tolerance drive the biogeographic patterns we observe today. Whether its species currently expanding across Nebraska to taxa isolated on Afrotropical mountains, these distributional shifts are key to understanding how individual organisms evolve and how communities of organisms change through time.
Speaker's Bio
Dr. Jacob C. Cooper's research encompasses evolution and ecology broadly, with emphases on niche ecology, biogeography, and community dynamics. His research focuses mostly on the birds of the Americas and Africa, incorporating theoretical work and field expeditions to understand the evolution and ecology of communities in the tropics. Jacob was recently hired as an assistant professor at the University of Nebraska at Kearney, where he plans to work on range expansion and ecology of birds in the Great Plains.
Speaker's Contact Information
Email
Video
Understanding Nitrate in Nebraska
Main Speaker: Katie Pekarek
Water Quality Extension Educator , University of Nebraska-Lincoln | School of Natural Resources
Date: 11/1/2023
Time: 3:30 PM
Location: 107 South Hardin Hall (Auditorium)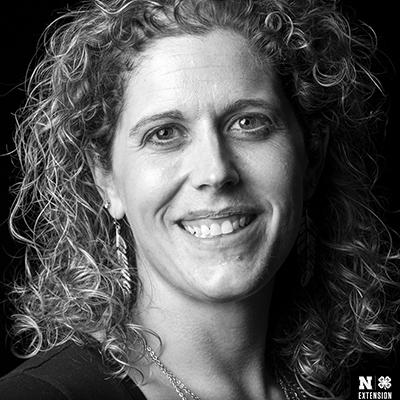 Abstract
The presence of Nitrate in the waters of Nebraska has taken center stage in recent years. This presentation will address how water quality is monitored in Nebraska, what the state of Nitrate is in Nebraska's water, how state groups are working collaboratively to address these issues, and the ongoing University of Nebraska research being done on the impacts of Nitrate.
Speaker's Bio
Katie Pekarek is a Water Quality Extension Educator in the School of Natural Resources at the University of Nebraska - Lincoln. She is a biological and agricultural engineer who works primarily with watershed management planning, nonpoint source pollution education, agricultural groups, and drinking water protection. Katie has been with Extension for 13 years and farms in Butler county.
Speaker's Contact Information
Email
Video
Natural Resources Conservation Service - How do we address natural resources concerns?
Main Speaker: Britt Weiser
State Resource Conservationist , Natural Resources Conservation Service | USDA
Date: 11/8/2023
Time: 3:30 PM
Location: 107 South Hardin Hall (Auditorium)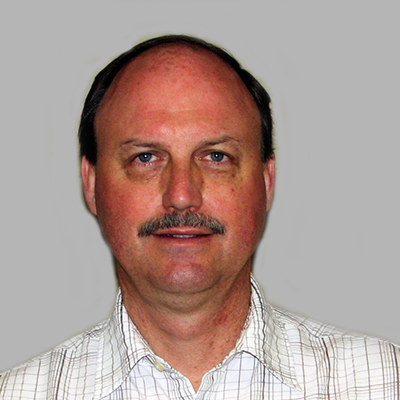 Abstract
Britt will explain NRCS's mission and how we work with farmers and ranchers to address soil, water, air, plant, and animal resource concerns. He will provide an overview of NRCS staff and their college majors, the technical assistance provided to farmers and ranchers, and the financial assistance programs used to encourage the adoption of conservation practices to address a wide range of natural resources concerns. He will also highlight some current initiatives to address some challenging environmental concerns.
Speaker's Bio
Brett was born and raised in Kansas, BS in Agronomy from Kansas State University, has worked for NRCS for 34 years in Kansas, Illinois, and since 2009 in Nebraska. Currently, he is the State Resource Conservationist where he supervises a team of eight state technical specialists for Agronomy, Biology, Forestry, Rangeland Management, Prescribed Burning, Water Quality, Cultural Resources, and Conservation Planning.
Speaker's Contact Information
Email
Video
Lessons Learned from Leading NASA's SAFARI 2000
Main Speaker: Robert Swap
Associate Division Director for Mission Planning in the Earth Sciences , NASA's Goddard Space Flight Center
Date: 11/15/2023
Time: 3:30 PM
Location: 107 South Hardin Hall (Auditorium)
Abstract
NASA supported the development and implementation of the Southern African Regional Science Initiative known as SAFARI 2000. This effort, which involved over 250 participants from 16 different countries, was the Agency's first effort to conduct a coordinated regional science and satellite calibration and validation activity of the NASA Terra environmental satellite platform in support of the NASA Earth Observing System. This seminar has the focus sharing behind the scenes perspectives of what it took (and takes!) to lead a large international NASA effort such as SAFARI 2000. Lesson learned related to integrated, regional scale science, science diplomacy and the hardest type of engineering – 'human engineering' will be presented with the goal being to help inform the development of the next generation of leaders in science, technology and engineering. Emphasis is placed on respectful approaches to collaboration, the co-creation of joint ventures and on putting knowledge into action to address the expressed needs of stakeholders.
Speaker's Bio
Dr. Robert (Bob) Swap is currently the Associate Division Director for Mission Planning in the Earth Sciences at NASA's Goddard Space Flight Center. Prior to assuming this position he served as the Principal Investigator of the NASA Pandora Project in Goddard's Atmospheric Chemistry and Dynamics Laboratory. While serving as a Research Professor of Environmental Science at the University of Virginia, he has served as: Principal Investigator of the Southern African Regional Science Initiative (SAFARI 2000); Director of the Eastern Virginia Networks and Associations regional knowledge network (ESAVANA); Fulbright Senior Specialist in Mozambique; Subject Expert for the 2008 U.S. State Department's GDEST-Africa delegation on Geospatial Science and Technology for Sustainable Development; U.S. Embassy Science Fellow in Windhoek, Namibia; and Earth Science Directorate Program Officer in the Radiation Sciences Program in the Earth Sciences Division Research and Analysis program at NASA's HQ. Dr. Swap received his Ph.D. in Environmental Sciences from the University of Virginia while working on topics related to the long range transport and impact of African aerosols. He is the 2012 Carnegie Foundation Virginia Professor of the Year for Excellence in Undergraduate Teaching and Mentoring and holds the title of Extraordinary Professor in Environmental Sciences and Management at North West University-Potchefstroom, South Africa. He was also inducted into the University of Virginia Academy of Teaching in 2014. In addition to his research interests, Dr. Robert Swap is a practitioner of Science Diplomacy and Servant Leadership who has held many academic and governmental leadership positions related to collaborative research and education in emerging regions, most notably sub-equatorial Africa and Brazil. He is often called upon to share his expertise on topics including international partnerships, engaged pedagogies, servant leadership, and Science Diplomacy for numerous universities and institutions such as AAAS, TWAS, and the UN.
Speaker's Contact Information
Email
Video
Reservoirs and their Catchments - Understanding the Influence of Landscape Factors on Nutrient Dynamics in Reservoirs
Main Speaker: Uchechukwu Ogbenna
Doctorate of Philosophy candidate in Natural Resource Sciences with a specialization in Applied Ecology , University of Nebraska-Lincoln | School of Natural Resources
Date: 11/17/2023
Time: 3:00 PM
Location: 107 South Hardin Hall (Auditorium)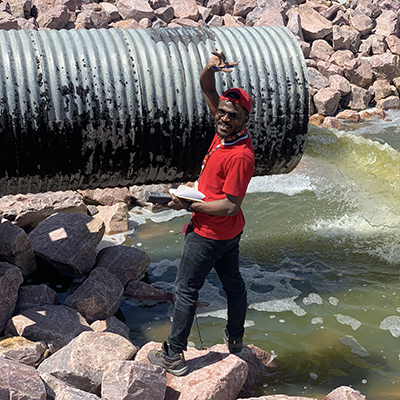 Abstract
The ecological and hydrological dynamics of reservoirs are largely influenced by their catchments, primarily because of their construction along the river continuum. Water and materials, such as nutrients and sediments, flow into the reservoirs through various hydrological pathways in their catchments. The rate, quantity and quality of these flows often depend on catchment characteristics such as land use, hydrological routing, topography, geology, soil types and climatic conditions. Nutrient delivery has gained significant attention in recent years due to its impact on water quality, ecosystem health and the overall functioning of reservoirs. Previous studies on nutrient dynamics in reservoirs have primarily focused on land uses, particularly intensified agriculture and urbanization, as major contributors of nutrients into the reservoirs. In summary, land use explains about 50% of the nutrient variation in reservoirs. However, considering the close integration of reservoirs with their catchments, we anticipate that other catchment characteristics may also influence nutrient dynamics in reservoirs.
Catchment morphology encompasses the physical characteristics as well as spatial configuration of the catchment, providing insights into the interplay between the different catchment features. Catchment morphology forms the fundamental framework for understanding and predicting the movement of water, nutrients and sediments within the catchment, potentially affecting the hydrological and ecological dynamics of reservoirs. Morphometric parameters, including catchment size, shape, and relief and drainage patterns, offer valuable insights into the spatial and temporal scales of mechanistic processes within the catchment. Therefore, our study aims to investigate how catchment morphology and landscape structure will influence nutrient dynamics in the reservoir in Nebraska.
Speaker's Bio
Uche had his bachelor's and master's degree in Geo-environmental Technology from the Federal University of Technology Owerri, Nigeria. His research interests are in Catchment Hydrology, Nutrient Dynamics and Landscape limnology. For his PhD, Uche is interested in understanding the interaction between hydrodynamics, nutrient dynamics and ecological processes in small reservoirs. Uche's research is funded by the STOICH project through the National Science Foundation (NSF).
Speaker's Contact Information
Video
Seminar & Discussions Archives
The School of Natural Resources, its faculty and affiliated programs sponsor various seminar and discussion series. Unless otherwise indicated, all are open to the public.